Deciding to visit a therapist to address emotional or mental health concerns is a highly empowering decision and can help you down the road to recovery. It's challenging enough to admit you need therapy services without the added burden of payment plans. What is sliding scale therapy, and how can it help you get the needed therapy services?
Sliding scale therapy is a fee structure often used by therapists to allow low-income patients to still receive full, high-quality services for a reduced price based on their income.
Many businesses utilize a sliding scale fee structure, including lawyers and dentists. Still, when it comes to essential therapy services, the option of reducing the cost of therapy is available to low-income patients. The rest of this article will walk you through sliding scale therapy and how it works.
What Is Sliding Scale Therapy?
Sliding scale therapy is not a discount on your services; instead, it's a reduced amount you'll pay for services based on your current monthly income. The less you make in a month, the less the therapist will charge you per hour, usually determined by a sliding scale chart.
Professional fees can be extremely high, and if you don't have the income to pay for therapy, you might be inclined to dismiss the option as being too expensive.
After all, for many people, the bills will take precedence when it comes down to getting therapy or paying off bills.
Many people with a low annual income don't get treatment because they can't afford to pay for it, which is an unfortunate problem since a person's income shouldn't dictate whether or not they receive treatment for mental health services. Even with insurance, many people struggle to pay the fees associated with therapy.
Affordable therapy options should be available for everyone, which is where to set sliding scale fees to come in. Many counselors offer a sliding scale fee structure to help low-income patients get the care they need without overspending.
Practiced by private practice therapists and online therapy companies around the US, a sliding scale therapy system is designed to help patients pay for therapy based on how much they can pay.
You'll be billed according to the standard therapy fee if you can manage to pay the total cost. If not, you'll be provided a more affordable option to help you pay.
People with annual income approaching the poverty threshold will get significantly reduced rates, and many therapists offer free therapy sessions in some cases where patients can't afford therapy.
What Practices Have Sliding Scale Therapy?
The numbers listed on the sliding scale fees meant to help those experiencing financial hardship will vary from practice to practice. Still, they usually consider the salary of both the therapist and the patient when determining session fees for individual therapy.
In the U.S., these guidelines are governed by the Federal Poverty Guidelines and the Bureau of Primary Healthcare, a department of the U.S. Health Services and Resources Administration.
The amount you owe in sliding scale fees depends on the U.S. Federal Poverty Guidelines and the average cost for mental health services in your local area. Any private practice that can accept insurance will have member counselors and therapists licensed and certified by the American Counseling Association.
Places with higher counseling fees will have higher sliding scale rates, and places with lower full-price therapy services will consequently offer a lower sliding scale fee.
How Does a Sliding Scale Fee Structure Work?
Sliding scale rates determine how much you'll pay for therapy. The therapist will usually apply the sliding scale rate and take care of any paperwork so that you can get counseling at an affordable rate regardless of your financial situation.
Just keep in mind that many therapists also charge fees for reduced session costs. Put simply, you'll have to pay a fee for the privilege of getting a reduced rate from your therapist. Regardless of what you pay, you can rest assured that you'll get the same high-quality standard of care as if you were paying the total price.
In fact, with many private practice therapists, the therapist doesn't know who is using the sliding fee scales and getting services based on sliding scale rates.
Usually, the therapist's billing department will bill you for the session fee, not the therapist.
Understanding Whether You Qualify
If you feel you can't pay the full price for your therapy cost, it might be worth consulting with a social worker or clinical psychology provider who offers sliding scale rates.
Depending on your income and the number of dependents under your roof, you can get significant discounts on therapy services and a reduced rate on follow-up visits.
If you need to access therapy for your mental health needs, taking advantage of clinics offering sliding scale rates is ideal. As long as you meet the criteria according to the private practice therapist's sliding scale structure, you'll pay less for services based on the level of treatment you need.
A sliding fee scale is different for different private practice therapists, and the requirements for qualifying vary from place to place.
Many therapists will just take your word for it when you list your income and set your sliding scale costs based on your reported income, while others require verification of your income via a pay stub.
Make sure that with any therapy you sign up for, you're reading the agreement before signing. The rules of the sliding scale should be laid out for you on your contract, so make sure that you address any questions or concerns before signing.
Make sure your therapist accepts insurance and your policy covers therapy.
Sliding Scale Fees and Mental Health Care
Some forms of a mental illness automatically qualify patients for lower fees. Human services for eating disorders, substance abuse, social anxiety, and family therapy are all available for a reduced price using the sliding scale fee.
Social workers might also direct you to other low-cost stress reduction options through support group sessions. These groups can help you air out your challenges in a room of your peers and address personal challenges and relationship issues with other patients.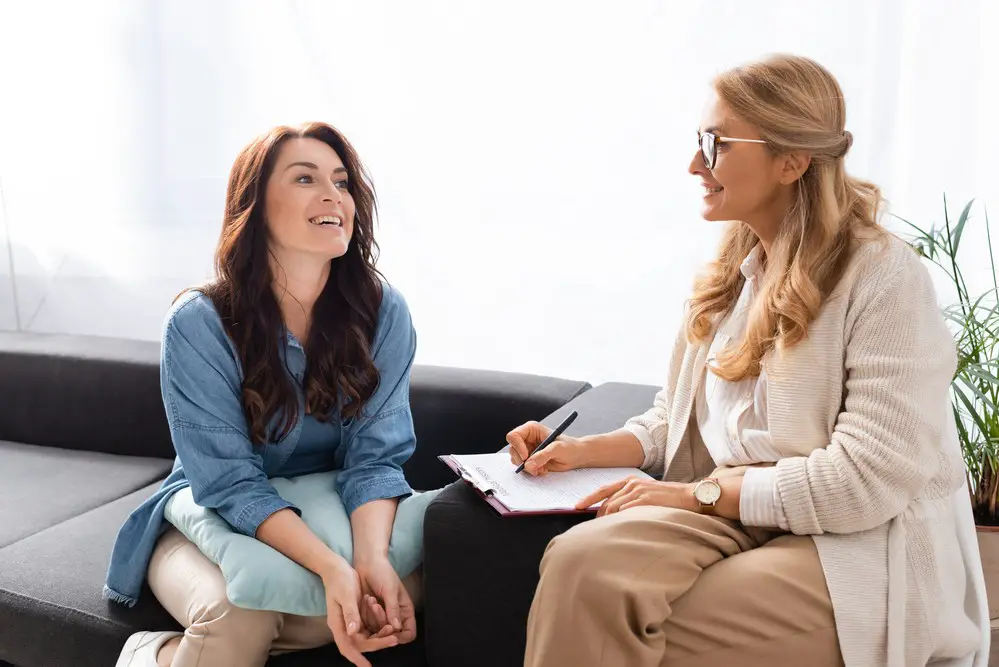 How Do Therapists Provide Treatment?
Therapists choose a course of treatment that's right for them regardless of whether they offer sliding scale rates. Treatment, by definition, usually involves two methods. First, your licensed psychiatrist or psychologist will evaluate your symptoms and provide a prospective diagnosis.
Based on this diagnosis, you will be recommended a course of treatment that may include medication only, medication and therapy, or therapy.
Certain medications can help people with mental health challenges and play a role in the course of treatment. Antidepressants, for example, improve symptoms related to a wide range of depressive and anxiety-related disorders and can be a robust part of treating them.
In other situations, your mental health professionals might decide that a course of medication and therapy is ideal to help you learn how to regulate negative thoughts, confront irrational or incorrect thought patterns, and develop mindfulness of yourself and others.
Talk therapy is a typical approach to this side of treatment, wherein a therapist will talk to a patient and ask them questions. In cognitive behavioral therapy, therapists focus on connecting thoughts, feelings, and actions.
Challenging negative thoughts and learning how to handle them effectively is part of the recovery process for many people and can help treat a wide range of disorders. Specialized types of therapy may be selected and used for treatment.
Alternative Resources
Suppose you don't qualify for a reduced rate on the fee scale. In that case, it might be worth looking around other local therapists to see if they offer better resources to get the mental health care you need during financial difficulties.
Seek treatment at other in-person therapy establishments to see if they have a more favorable rate for your needs. Contact your insurance company and your place of employment and ask whether individual therapy is covered in your policy or benefits.
Many insurance companies also incentivize the use of in-network therapists, offering to pay more of the bill if you use their recommended therapists. This can save you from paying the entire cost of the bill and significantly reduce your copay when you see a mental health professional.
Similarly, ask your employer whether they have employee assistance programs (EAPs). If you're dealing with challenging or intrusive thoughts interfering with your ability to be productive at work, your employer might be willing to cover the cost of therapy for you.
EAPs are usually free assessments and short-term counseling sessions that can help determine whether you should pursue further treatment.
Many companies, academic institutions, and government agencies aim to prevent and help employees cope with violence, trauma, or other emergencies. If your employer offers an EAP, you should use it if necessary.
Of course, there are also plenty of other excellent resources out there that can help you overcome mental health challenges without needing an in-person therapist.
Community Clinics
Community mental health clinics, for example, offer locally based mental health centers that are either free or have sliding scale pricing for people in need. People of all ages and all walks of life can utilize community mental health clinics, and those without insurance can use the community mental health center.
Clinical social workers coordinate workshops and programs; these centers often work with medical providers and other community-service managers.
Dedicated counselors help patients address their mental health issues and often specialize in various studies, including addiction, marriage, career, and clinical mental health counseling. Community mental health clinics often have a reduced session fee and make sliding scale therapy work with the client's income.
This flexible fee structure offers a straightforward way to get mental health services for a fraction of the cost.
Online Therapy
Traditional in-person therapy generally comes with higher fees since the therapist has many expenses for keeping the private practice open. Private practices are also more expensive to visit if you're seeing a specialist.
The high cost of in-person therapy and the hassle of finding, scheduling, and keeping up with a therapist is a big part of why some people don't seek treatment, especially those who already struggle with finding intrinsic motivation throughout their daily lives.
Affordable online therapy offers flexible payment plans and usually comes at a reduced fee compared to in-person therapy.
You have the option to see your therapist whenever they're free, and your monthly subscription fee can potentially be modified on a sliding fee scale.
Remember that online therapy services don't usually take insurance; however, the much lower cost and instant accessibility to your therapist make online therapy a viable option for many people.
You don't have to worry about meeting your therapist at a particular time, Monday-Friday; instead, you can connect with your therapist on time. Getting started is as simple as filling out a registration form, providing necessary information, and picking your preferred therapist.
Payment plans are done via a subscription setup, so you don't have to pay for an hourly therapist rate like with a traditional therapist.
Of course, online therapists are all 100% certified and licensed mental health professionals. Online therapy still has confidentiality and ethical guidelines to help you overcome challenges.
Indeed, for some disorders that make it difficult to go out in public, online therapy might be a preferable course of treatment.
Group Therapy
Another inexpensive option is group therapy, usually available at local churches or community centers. These sessions are usually free or offered at a very low cost compared to traditional therapy.
Remember that the therapist or clergy member administrating the session doesn't usually offer individual care. Still, you can be assured that during group therapy, the focus will remain on the topic at hand.
Teaching Hospitals and Schools
If you're a student, you can usually get counseling through your school for no charge while continuing education courses. These services help students navigate difficult emotional situations like bullying or academic difficulties.
Similarly, teaching hospitals offer free or inexpensive treatment for patients in a setting where you meet with both the therapist and an intern in training. These options aren't usually compatible with health insurance plans, but their lower price makes them a viable alternative to traditional therapy.
Online Forums
Online forums are another free option that can offer you a chance to get your worries off your chest in an environment that lets you share your experiences and help others who need it.
For some people, this idea is off-putting, but for others, chatting anonymously online brings a kind of catharsis by sharing experiences and connecting to willing listeners.
There's no session fee for this outlet, but keep in mind that there are no professionals on board to mediate the chat room, so this resource should only be used to air your thoughts and feelings, and any advice offered should be taken with a grain of salt.
Chat rooms are often organized into specific topics, although there are resources for general stressful situations. Of course, online forums should only be used for situations that are not immediately threatening.
If you're experiencing suicidal thoughts or having intense emotions that you can't regulate, call the suicide prevention hotline or visit the nearest emergency room.
How to Get Started
If you're encouraged to start looking for therapy after seeing how accommodating therapists can be, you'll want to get started by finding the right therapist for your needs. Affordable therapy is only a phone call away, and if you need the help of a good therapist, you should start looking around.
Consider your concern or condition. Certain therapists have more experience or specialize in particular conditions. If you have an anxiety disorder, you'll want to see a psychologist specializing in anxiety disorders.
The severity of your symptoms or the complexity of your diagnosis is also significant factors when looking for the right mental health provider. It might be worth seeing your primary physician and telling them your thoughts and concerns.
Based on your symptoms and diagnosis, you may need to see multiple providers ensure that you get the medication and the right therapy to help you.
Use in-network therapists where applicable and ensure that your insurance company can cover fees. Additionally, there's no shame in asking a therapist you're considering for their hourly rate based on your current annual income and number of dependents.
Most therapists are accommodating even if you don't have the money to pay their full fee. All you need to do is ask.
You can also consider online therapy as an option to get started. You can see therapists who specialize in treating your condition or disorder and have the flexibility to contact your therapist whenever the two of you are free.
Some online therapy outlets also have the option for you to switch therapists if you don't like your current one for any reason.
Stress Relief Tools and the Value of a Good Night's Sleep
There are lots of excellent stress reduction techniques you can apply at home if you're constantly feeling stressed or anxious, and Rest Equation has plenty of tools to help you reduce stress at home.
Of course, at-home stress reduction methods aren't a substitute for counseling or therapy, but they provide some helpful relief from the troubles of everyday life.
Another helpful part of a holistic approach to life is getting a good night's rest. People who sleep better usually have a more positive outlook on life and can regulate negative emotions more easily.
If you're stressed or anxious all the time, put some thought, effort, and research into getting good rest every night to help you increase your productivity throughout the day, boost energy, and reduce stress and anxiety.
Rest Equation also has resources available to help you understand your stress and anxiety symptoms and why they could manifest during this stage of your life.
Final Thoughts
Sliding scale therapy is a type of therapy that is offered to low-income patients to reduce the cost of fees associated with treatment.
Most private therapists choose how they want to set sliding scale fees, and anyone who falls below a certain income threshold is eligible for a reduced fee.
Your income, the number of dependents in your home, and the asking price of the therapist are all considered when determining the fee for sliding scale therapy.
Of course, locations with lower prices for therapy will typically have lower prices for sliding scale therapy.
It's also worth consulting with your insurance company and employer to see if they offer any coverage or benefits for therapy since both options can significantly reduce your copay and potentially give you access to therapy for free.
Online therapy is also an excellent option for spending less on therapy, and online therapy is quickly becoming a popular option for people who are too busy to spend time driving to and from a therapist's office.
Online therapists are certified just like in-person therapists and are available at a much lower price. If you or a loved one needs therapy, consider asking your therapist about sliding scale therapy today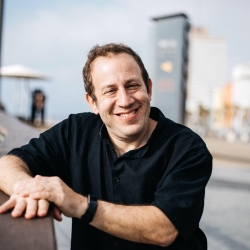 Latest posts by Jacob Maslow
(see all)
Images Courtesy of DepositPhotos
This site contains affiliate links to products. We will receive a commission for purchases made through these links.