BetterHelp is one of the leading online providers of mental health services. Many of those looking for affordable mental health treatment tend to gravitate towards the BetterHelp platform, mainly because their prices suit those in any financial situation.
BetterHelp does offer financial aid, but only in limited situations. BetterHelp financial aid is not easy to apply for, and you will need to jump through a few hoops to get it. However, if you do get BetterHelp financial aid, you can save cash on an already affordable service.
Throughout the rest of this page, we want to go into a bit more depth on whether BetterHelp offers financial aid. We also want to talk about a few ways to reduce the cost of their service, just in case you can't receive financial assistance from them.
What Is Betterhelp?
BetterHelp is a company that believes everybody should have access to mental health services. As a result, for a low price, Betterhelp can put people in touch with a qualified mental health professional.
Right away, the Betterhelp service has been designed for those with mental health conditions and those dealing with financial hardship. Unlike other licensed therapists, Betterhelp charges a fixed price each month. This will give you access to various live sessions and informed professional advice. In most cases, if you are dealing with serious mental health issues, a qualified therapist can provide immediate assistance.
It is worth noting that Betterhelp is not a substitution for diagnosis treatment. It is about assisting when times are tricky. Betterhelp could be seen as a more convenient and affordable alternative to in-person therapy because it involves consulting with a qualified therapist.
Honestly, there is a reason why people claim that Betterhelp offers some of the best online therapy in the business. It constantly strives to provide excellent treatment whether you opt for one season or more than one session. Many people continue receiving treatment from BetterHelp simply because of how it helps them feel.
Does BetterHelp Accept Insurance Policies or Medicaid?
BetterHelp does not accept any insurance policy or report to Medicaid.
The only way to receive therapy through BetterHelp is to pay out of pocket for it. However, the cost of the services on the site is low enough that it would matter if you had an insurance policy anyway. Most insurance policies probably wouldn't cover something this affordable.
To receive therapy using your health insurance, you must contact an in-person therapist rather than an online platform. However, remember that if you use your health insurance for therapy, the wait time would probably be much longer.
Does BetterHelp Offer Financial Aid?
Determining whether BetterHelp offers financial aid is tough. This is because nowhere on their website says that you can receive financial aid for their therapy. However, this does not mean that you cannot.
Why BetterHelp Does Not Talk About Financial Aid
No company wants to give discounts on their services unless they need to.
BetterHelp is one of the leading mental health therapy platforms online. Part of the reason why the company is one of the leading platforms is down to the fact that they offer affordable pricing.
As you will see later on, the company provides a variety of ways for users to change the price of their services when they first sign up for the platform. This means that the price could be anywhere from $60 to $100 (some therapists may cost a little more)
Because BetterHelp is already one of the cheapest online mental health therapy platforms, they feel they do not need to discount their prices further.
Does BetterHelp Offer Financial Aid?
Yes. However, not for everybody.
As we said, BetterHelp's philosophy has always been to offer good mental health treatment at an affordable price.
However, the company understands that there may be those that need their mental health services that may not have as much money as their need to afford the monthly subscription price.
Therefore, in limited cases, you may be able to send the customer support team at BetterHelp an email. They will discuss your financial information with you (nothing too private), and determine whether you may be able to receive mental health treatment at a lower price.
This is not something that is going to be available to everybody, and by all accounts, BetterHelp severely restricts those that receive financial aid on their platform. However, if you genuinely struggle with your mental health diagnosis, there may be help around the corner.
Throughout the rest of this page, we want to give a bit more information on who may qualify for BetterHelp financial aid with their therapy and more information on obtaining it.
Who Qualifies For BetterHelp Financial Aid?
BetterHelp does not provide much information about financial aid and who can receive it. This is because while BetterHelp offers financial aid, they only do so to those that genuinely need a bit of extra financial assistance.
The video sessions with a therapist are going to cost money to run. Cheaper than if the therapy was offered in person, but the people offering their services through BetterHelp are trained therapists. They have spent years learning how to provide therapy to people. This means that you cannot expect BetterHelp free, but you may be able to get a large discount in certain situations.
Knowing what can influence the cost of BetterHelp services, you may find ways to reduce the cost without seeking financial help from the company.
A few things influence how much you need to pay for BetterHelp services. This includes the following:
Where You Live in the United States
In certain states in the United States, you may only be able to receive a session with a therapist from specific locations.
Because one of the benefits of the counseling on BetterHelp is working with a qualified therapist, that therapist needs to be licensed to practice where you live. If you live in a location with fewer therapists, then there is a good chance that the cost may be slightly higher.
You can't change where you live, so this will be a cost you can't control on the site.
How Long do You Want Your Meeting With The Therapist To Be
Each week, you get one counseling session with your selected therapist. This will be done via video calls.
You can select the length of these video calls. The longer the call is, the more you have to pay per month.
You can shorten those video calls if you want a lower price for your BetterHelp service and don't qualify for financial aid.
Don't worry, though. Even though you will not often interact with your therapist via video session, you will still have the ability to chat with them via the messaging system. One of the benefits of BetterHelp is that you can talk to your therapist as much as you like. Most of them are there to provide you with the support you need quickly.
The Therapist You Choose
Each person on the BetterHelp website will have their price for their counseling services. Remember, a therapist on BetterHelp is trying to make a living!
All of the therapists on the platform are fully qualified therapists. This means you can be sure that you are in the safest possible hands when using BetterHelp.
However, you are encouraged to ensure that you choose the right support therapist for your needs. For example, some therapists on the site may be better for dealing with depression, while others may have more experience with anxiety.
Your Availability Preferences
You will have the opportunity to choose a therapist that works at the times that you are free. This way, you can be sure that your therapy video calls will be at a time that suits you. This is another one of the major benefits of using BetterHelp for assistance.
Of course, this will influence the cost of the Betterhelp therapist. For example, a therapist that offers their counseling services in the dead of night or early morning hours (i.e. outside of regular counseling times) will likely charge a lot more than a person that offers therapy services in the middle of the day.
If you want to keep the cost of your counseling down by as much as possible, try to get your therapy in the middle of the day. The price will be a lot lower for your video sessions.
When You May Get Financial Aid
As we said, BetterHelp does not explicitly state its terms for receiving financial aid. It seems to take place on a case-by-case basis, so you may not always be able to receive assistance for your therapy.
If you want to receive an answer about whether you qualify for financial aid from BetterHelp, then you can reach out to them.
Based on various reports from other users, there are things that you may be asked when determining whether you qualify for financial aid. Although, once again, we want to point out that they will offer financial aid case-by-case basis. You may not automatically qualify for assistance, mainly because the company has tried to ensure that its counseling sessions are as cheap as possible.
Your Income
Naturally, your income is likely going to be a considerable factor in determining whether you may be able to receive financial aid for your treatment.
One of the hallmarks of BetterHelp is the fact that it offers affordable services. Most people shouldn't be paying more than $100 per month for the services, whether seeking help for depression, anxiety, or a much more complicated form of online therapy.
This means that, for most people, the price will already be considerably lower than visiting a therapist in person. Yet, you will be enjoying the same thing, i.e. direct chats with your therapist and text online therapy if you have any issues throughout the day. You can text the therapist as much as possible using the online system.
This means you would have to struggle with your income to get financial aid for your therapy on the site.
How Often You Have Used The Site
Many people reconsider whether they need online therapy when the date approaches for renewal and when they have received that reminder email. After all, if somebody is trying to cut costs, one of the first things out of the window is likely to be online therapy sessions.
BetterHelp wants you to continue to receive your online therapy. So, if you have been using their services regularly for a reasonable amount of time, there is likely to be much more wiggle room in whether they can offer you cost assistance for your treatment.
Some people that have been using BetterHelp for a while have found that the company offers financial aid when they are close to canceling their subscription to the platform. In some cases, this may only be a temporary discount.
Your Current Financial Situation
You may find that BetterHelp offers financial aid if you are going through a particularly tricky part of your life. For example, if your employment status seems to be bordering on unemployed, then BetterHelp may be able to provide you with a bit of assistance for your therapy while you get back on your feet.
This is something that will also be decided on a case-by-case basis. However, suppose you drop their support an email highlighting that you are temporarily unemployed or dealing with financial hardship. In that case, there may be an opportunity to get a lower cost on their services.
Remember that BetterHelp may ask you a few questions about what you are currently going through on the financial hardship front. However, they are not going to ask you anything particularly tough. They just ask that you provide a good faith representation of what you are dealing with.
Remember, BetterHelp does not want to give a discount to everybody. Their prices are already low enough. They just need to know that you have genuine financial issues.
How To Get BetterHelp Financial Aid For Mental Health Services
You don't apply for financial aid through Betterhelp. While they can offer financial aid for those dealing with a bit of difficulty in their life, there is no initial questionnaire you need to fill in. There isn't a single part on the BetterHelp website that will tell you how to get help if you have financial difficulty.
When you find that you have other financial burdens that are forcing you to consider whether to cancel BetterHelp, you are encouraged to contact customer service.
The team at BetterHelp is constantly striving to offer affordable therapy for those that require it, and they believe that mental health issues should be dealt with. If you reach out to customer support to tell them that you may not have the money to pay for your membership, they may be able to provide you with a lower cost.
There is often a cost sliding scale based upon the amount of money you earn, although BetterHelp will not ask a wealth of personal questions. However, whatever questions they ask you, you need to answer accurately to ensure that you get the help you need.
New Users May Still Qualify For Financial Assistance
Even if you have yet to take advantage of the therapist service that BetterHelp offers, you may be able to drop them a message to see whether you can get a more significant discount or whether you like their service. After all, you want a therapist that will be a good fit for you.
Betterhelp is one of the only online platforms that provide therapy that may be able to provide financial assistance like this. You will not always find the best prices on the site, and, in most cases, Betterhelp can offer a lower rate, but you have to reach out to them. It is not something that support can offer all of their clients.
Does BetterHelp Offer Discounts For Students?
Yes. Students may be able to receive a discount for the online therapy that BetterHelp provides.
If you are a student, you can message the support team at BetterHelp. They may be able to provide you with more affordable therapy.
Do bear in mind that BetterHelp is likely going to need to have some proof that you are a student. In most cases, having your ID card or student email address should be enough.
Does BetterHelp Offer Discounts For Families?
While BetterHelp offers therapy for families, there does not seem to be any family deal on the platform.
However, this is likely down to the fact that BetterHelp keeps any financial assistance well hidden.
If you have multiple family members that have received a diagnosis and you are struggling to afford the service, perhaps because the employment status of one or more family members is not in the best position, then BetterHelp may be able to assist.
You will need to send a message to the customer support team letting them know about your situation. In many cases, they will be more than happy to bring on multiple family members at a discounted price. After all, for BetterHelp, the more money, the better.
Are There Discount Codes For BetterHelp Online Therapy?
If you do not qualify for financial aid for BetterHelp, you will be pleased to know that discount codes are available for your treatment. These may help to bring the price down by a little for a month or two. You can use RestEquation to save 10%.
If you are new to the service, it may be worth taking advantage of one of these discount codes. This way, you can determine whether the platform is the right fit for you. If it is, you can look into receiving financial assistance on the platform in other ways.
This may only end up saving you a few dollars per month. However, if your budget is already entirely squeezed, then every dollar you save per month will probably help you out a ton!
Conclusion
BetterHelp does not offer financial aid as a standard. This is because the company believes that its prices are already some of the most affordable for online therapy.
This is not to say that financial assistance will not be available, though.
You can contact their customer support team if you struggle to pay for the BetterHelp service.
The customer support team will ask a few questions and determine whether you can obtain a lower price for their service.
Even if you cannot qualify for a lower price, the BetterHelp site is still worth using. it is one of the most affordable therapy platforms around.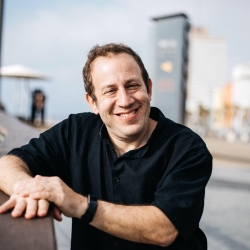 Latest posts by Jacob Maslow
(see all)
Images Courtesy of DepositPhotos
This site contains affiliate links to products. We will receive a commission for purchases made through these links.