Online therapy sites have made it easier (and cheaper) for people to get professional help for personal emotional challenges, family or relationship problems, or mental disorders like anxiety and depression.
This article can help you find the most professional, effective, and user-friendly online therapy sites. We checked out different features, compare their prices, and looked at how they were able to make sessions as personal and compelling as face-to-face therapy.
Better Help – Our Top Choice
One of the world's largest therapy platforms, Better Help has a firmly established reputation for its quality of care, user-friendly interface, and fast response time. It has been featured in Psychology Today, American Psychological Association, Forbes, Newsweek, WSJ, ABC, Huffpost, Men's Health, and more.
Better Help was visible and active during the pandemic when cases of anxiety and depression surged, and face-to-face counseling wasn't possible.
Product highlights
BetterHelp stands out among other websites because of the quality of the psychologists in its network. They are licensed, highly experienced psychologists, board-licensed counselors, clinical social workers, and accredited family therapists.
Since it is one of the biggest brands in the online therapy space, it naturally attracts top talent, and they show some of the patient success stories on its site. Very few other online counseling services do that.
They can help with many emotional and mental health issues, such as anxiety and depression, eating and sleep disorders, addictions, anger and trauma, grief, relationship issues, parenting issues, LGBTQ matters, religion and spiritual concerns, and more.

Features
Matching with a counselor. When you sign up, you'll answer an evaluation form allowing the site to match you to the right counselor. In addition, you are provided with the counselor's background information and license info so that you can be reassured of their qualifications.
Option to select or change counselors. You can choose the counselor you like based on their reviews, which is subject to that person's availability.
Multiple communication options. You can have video calls, voice calls, or exchange chat messages. However, live sessions must be scheduled with the counselor ahead of time.
What we like about Better Help
On so many levels, Better Help looks more professional and more customer-centered than other online counseling websites
Plenty of information
From your first visit to the website, you know exactly what you can get from each session. It describes the services and has pages dedicated to success stories and reviews of the therapists. Then, if you have questions, you click a button that puts you immediately in touch with customer care.
Actionable insights
The sessions will provide perspectives and tools to create concrete, positive change. Testimonials like "I can now fight my inner critic" or "I can now see my issues and establish boundaries" show that you're not just getting a sympathetic ear but will be able to get to a better place.
Rigorous therapist selection process
Therapists must have at least three years of experience and 1,000 hours of counseling and clinical experience.
They must provide licensure documentation, proof of credentials, and BetterHelp checks with their state board to determine their standing and reputation. They are also asked to finish a case study exam which a clinician grades, and then they have to do a video interview.
Only 20% of the people who apply to Better Help are accepted.
When you are assigned to a therapist, you will also be given their licensing information so you can double-check their background and credentials.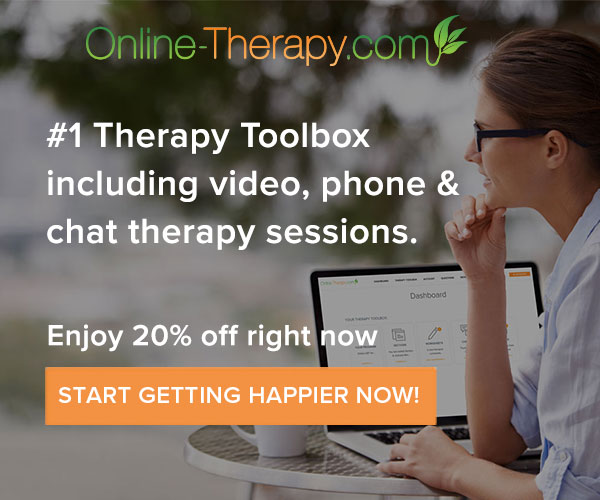 Clear, transparent pricing
Better Help places its prices on the website. It is a monthly subscription, where you get 4 sessions (one weekly, costing about $60 to $90 per week). The sessions are about 45 minutes long, though a counselor can approve a more extended session.
The price is calculated according to your location, the therapist and the availability, and other requests you have made.
Ability to select a therapist
When you sign up, the site automatically matches you with a counselor based on the evaluation form. However, you can also select your own by going to the bottom of the homepage and clicking "Find a therapist."
Privacy and security
Better Help protects your information and ensures that no one can ever read your chats with your counselor.
It uses banking-grade 256-bit encryption and several servers to optimize your privacy and security further.
You even have the option to "shred" the messages that you have sent to your counselor. Just click on the button on the chat page, and they will be deleted from your account.
What we didn't like about Better Help
Honestly, we had no complaints about Better Help, especially when we tried out the other online counseling sites in preparation for this review.
If there is anything we would improve, it is to make the "Find a therapist" button more visible on the site. We stumbled on it at the bottom of the page while checking out its other features. Many people may miss this, and think they were stuck with the therapist assigned to them.
Pros and cons
Pros
Cons
Rigorous therapist selection process
Large network of counselors
Option to choose a counselor
Can easily switch counselors online
The website has a lot of information and is easy to navigate
Success stories and reviews give first-time visitors a clear idea of what to expect
Clear and transparent pricing
Responsive customer hotline
Featured in highly respected media outlets
The price is cheaper than getting face-to-face therapy but is more expensive than other counseling sites
No free trial
Not covered by insurance and Medicaid
ReGain
ReGain is the world's largest provider of 100% online couples therapy. At the time of this review, it had helped 209,203 couples and handled over 14,489,049 video and phone sessions and chats.
Product highlights
ReGain's biggest advantage over other counseling services is that it has the most extensive network of licensed therapists available—12,618, with plans to get more. Some counselors have specialized degrees or decades of experience in a particular area of relationship counseling.
ReGain matches you to the counselor with the best training or background for your problem.
Features
Online assessment. When you sign up, you'll answer an evaluation form allowing the site to match you to the right counselor. You have the option to take therapy alone or to invite your partner.
Multiple communication options. You can have video calls, voice calls, or exchange chat messages.
On-demand sessions. Fit your sessions into your schedule. You can arrange a live session whenever you need one or message your counselor if you have a question or need quick advice.
Conference call options. You and your partner can join the session from different locations or devices.
What we like about ReGain
There is good reason for ReGain's popularity. While its services are not unique (nearly all online counseling programs will offer multiple platforms and on-demand sessions), there are some benefits that you can't find elsewhere.
More counselors for very specific concerns
Since ReGain has such a vast network of counselors, it can competently handle various relationship problems. It can help single people who have problems developing trust and attraction or are dealing with trauma from childhood neglect or domestic abuse. It can even advise about dating or how to prepare for love after a divorce.
ReGain also has counselors who specialize in family dynamics, conflict, and relationships in crises—so if you're on the brink of divorce, recovering from infidelity, struggling with intimacy, or are always fighting about money, then you get assigned someone who's worked with many couples like you.
Trained and accredited counselors
Some sites are run by "relationship coaches" who may have a life coach certificate but no formal psychology background. However, this site guarantees that you will talk to a licensed psychologist, a marriage and familiar therapist, or a social worker with a clinical degree.
History of messages
You can review your past conversations with your therapist at any time to reflect on what you discussed or prepare for your next session. The site is very secure, and there have been no cases of privacy leaks—which is essential when you're sharing sensitive personal information.
What we don't like about ReGain
While you can message your therapist anytime, there are complaints that the therapist does not always respond immediately. The site explains in its FAQ that the messaging function does not happen in real-time, but some websites will guarantee a reply within 24 hours.
Another limitation—which we feel is a more significant issue—is that a computer, not a person, does the process of matching you with a counselor. So, the accuracy depends on how well you answer the questionnaire and how intuitive their software is.
Lastly, counselors cannot work with people currently in a situation of domestic abuse, nor can diagnose or prescribe medicine for people with anxiety, depression, or other disorders. It's unclear if they have a formal referral process if you realize that you need face-to-face counseling or medication for those issues.
Pros and Cons
Pros
Cons
The largest network of counselors with different backgrounds and specialties
Unlimited messaging
Wide variety of communication platforms
Can be used on desktop, phone, and tablet
Affordable pricing
Matching process is computerized
No free trial
Long response time
Online-Therapy.com
Online Therapy has one of the most unique (and useful!) counseling platforms. While other sites only offer online chats and messaging, this site also provides worksheets, journals, and other resources.
Product highlights
Online Therapy positions itself as your "happiness toolbox." Between sessions with your counselor (you can choose from live video or calls, or chat) you are given several tools that can help you u process your experience and emotions and develop coping tools or more positive behaviors.
One of them is "Sections", an interactive book with all the tools you need to identify your challenges and eventually overcome them. You can read the chapter or listen to a video or audio version.
You also get worksheets at the end of each section, which provides tools and specific tips from your therapist. You can message your therapist anytime if you feel stuck or need advice.
All these tools are in the app, which is easy to use. All your chats and notes in your diary are saved, so you can look back at them to reflect or understand your progress.
Features
Multiple communication platforms. Membership entitles you to a 45-minute appointment once a week with the option to do it via video call, voice call, or messaging.
Unlimited messaging. You can message counselors at any time and will typically receive a reply within the same day for messages sent during clinic hours from Monday to Friday
Worksheets. Contain questions that can help analyze emotions, behaviors, assumptions, and areas where you can take action.
Journal. Write personal notes and observations
Activity plan. Write down things you can do to help you feel better or take a positive step towards your goal.
Yoga. A few yoga video tutorials to help you manage stress and raise your endorphins, your body's natural mood boosters.
What we liked about Online-Therapy.com
The platform has one of the most holistic approaches to online counseling. Because of the activity plan, worksheets, and journal, you can be proactive in your healing and growth and not just wait for the next session with your counselor.
This approach is also effective for people who have tried counseling but feel they have not made any progress.
We also noticed that Online-Therapy.com has the fastest feedback time among all the online counseling services we've tried.
What we don't like about Online-Therapy
Unlike other websites that offer 24/7 services, Online Therapy has set clinic hours from Monday to Friday, 9 am to 5 pm. While the virtual component does make it easier to schedule a session in the middle of a busy day, some people will only be available at night.
Online Therapy counselors also can't provide prescriptions for medications. So while it is an affordable and convenient way for people to get help, it may not be suitable for people suffering from PTSD, Bipolar Disorder, or other issues that require medication.
Pros
Cons
Variety of tools
Multiple ways to communicate with the counselor
Fast response
Affordable
Convenient
Cannot schedule sessions at night or on weekends
Counselors cannot give prescription medication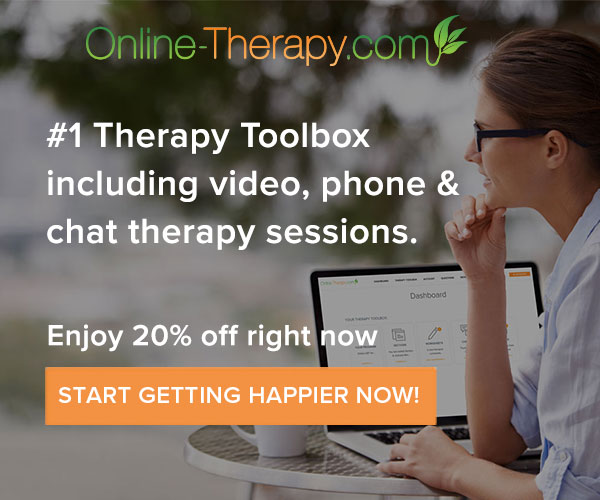 Teen Counseling
This online therapy site dedicated to teens is part of the Better Help network, the world's largest online counseling service.
All the therapists are licensed and vetted for their skills, experience, and reputation. This is very reassuring for parents, who are naturally concerned about anyone who will be interacting with their child and hearing their personal information.
Product highlights
Hundreds of websites can offer online therapy to teens, but very few can match Teen Counseling's size and reputation.
It won "Best for Teens" in Very Well Mind's 2021 Online Therapy Awards, and customer surveys show that 95% were very happy with the therapist options available and their experience with the therapist assigned to them, and 92% were very happy with the quality of their live video sessions.
Teen Counseling has over 13,000 licensed therapists, and when you click the "Match Me" button, you can see their photos and the latest reviews. Parents can choose from counseling for their child or get parental advice. There is also the option for both of you to enter counseling.
The site offers to counsel children aged 13 and above.
Features
Large network of professional therapists. It has over 13,000 licensed, trained, and experienced counselors in adolescent psychology and counseling.
Multiple platforms. Teens and parents can choose the most comfortable medium: video, phone, or chat messages.
Unlimited messaging. Teens can message their counselors at any time of the day and view the chat history to reflect or prepare for their next session.
What we like about Teen Counseling
Counseling teens can be more challenging than counseling adults. Teens may have trouble expressing themselves and opening up, and they may also have trouble relating to a counselor who doesn't speak their language or understand the current teen culture.
Therapists are specialists in adolescent psychology and counseling
While many therapy websites will include teen counseling in their portfolio, progress may be slower because it takes several sessions to establish rapport. With Teen Counseling, the counselor knows how to deal with this age group—and after years of working with adolescents, has probably handled similar cases before.
Private chat rooms
We also like how the therapy sessions are set up: you enter a private chat room with your counselor, then choose the method of how you will communicate: video, phone, or message.
However, we highly recommend choosing the video option. Since it's harder for teens to communicate, the counselor will be able to give better support if he or she can read the body language and other non-verbal cues.
Can address a wide range of issues
Therapists can handle common adolescent issues such as bullying, conflicts with parents and other family members, peer relationships, low self-esteem, body image issues, identity issues, coping with a parent's divorce, etc.
They can also address mental health disorders like stress, anxiety, depression, anger, grief, or trauma.
If you are unsure what is bothering your child, therapists can also identify the underlying issues behind difficulty sleeping, emotional outbursts, behavioral problems in school or at home, etc.
Opportunity for counseling for both parent and child
In many cases, an adolescent's emotional problems are connected to or triggered or aggravated, by problems at home or by family dynamics.
So, it's often helpful for parents to seek counseling for their children and themselves. Your counselor can help you see if there are any patterns or problems in the family environment or give advice on the best way to support your child.
Good price
Compared to other sites offering similar services, Teen Counseling's prices are pretty good. The pricing can change based on the location and the therapist you are matched with, you can pay as low as $60 per session. That said, some customers' sessions may reach up to $120 per session.
What we don't like about Teen Counseling
We have no issues with the quality of the counseling itself, and compared to many websites, it has some more information. However, "some information" is not good enough.
Parents are understandably very cautious about selecting the best therapy service for their kids, so it would have been better if even casual browsers could have a clearer, bigger picture of what to expect from the very first visit to the site.
It would have been nice to have a page with bios of some of the counselors and an article explaining how the sessions will be handled, how they protect privacy, and how much information and feedback they can give to parents about their child's mental and emotional state.
Considering that this site is serving minors, the lack of information is glaring and can be a red flag for some.
Pros and cons
Pros
Cons
Trained, licensed counselors have extensive experience in working with adolescents One of the largest networks of counselors among teen sites
Unlimited messaging
Different communication platforms
Secure, private chat rooms
Award-winning website
Lack of information on the website
Unclear pricing No free trial
Faithful Counseling
Most online counseling approaches are based purely on the science of psychology and family dynamics. While they let you talk about your faith, they will not guide your sessions or give advice based on those principles.
Product highlights
Faithful Counseling is specially designed for practicing Christians who want spiritually-informed counseling. Of course, you still speak to a professionally licensed psychologist. However, they will counsel you from the perspective of a fellow Christian.
Faithful Counseling offers one-on-one counseling, couples counseling, and family counseling. You can also get counseling for children 12 years old and above, but parents must sign a consent form.
Features
Guaranteed licensed therapists. All of their counselors are trained, licensed, and have experience in giving therapy in a clinical setting
Different counseling options. You can get one-on-one sessions, group sessions, and couples coaching
Multiple communication platforms. Choose from video calls, audio calls, or chat
Security and privacy. The website uses banking-grade 256-bit encryption and distributed servers
Unlimited messaging. Contact your counselor at any time and as many times as you want
What we like about Faithful Counseling
This website does fill a gap in the market. Most people will either talk to a psychologist for professional advice or a pastor or church leader for spiritual advice. Through Faithful Counseling, you can get both—and enjoy a holistic perspective aligned with your values.
The website features are not unique, but we like how it uses top-notch security methods. Unfortunately, most websites will only promise that the site is secure but don't explain how.
What we don't like about Faithful Counseling
One of the problems we encountered while signing up for the site is that it isn't transparent about how much therapy will cost from the get-go. If you go to its FAQ section, it will just say that the fees depend on your location. Unfortunately, you only get a precise quote after you're deep into the registration process.
The rest of the website is just as vague as well. There is no page where you can see a bio of the counselors or a clear list of what kind of services you get or how the sessions work. So we had to do some research to determine whether they offered to counsel children or what kind of couples coaching they did.
Another pain point is that you can't do a free trial or sign up for a single session; you have to pay for four weekly sessions for every month. This can't be covered by insurance or Medicaid, but you can apply for financial aid.
So in short, the counselors are professional (and, from the reviews, are quite helpful). However, the poor website design and lack of information can be very frustrating for someone deciding whether they can afford the product or if it's worth the money.
Pros
Cons
Combines a clinical/professional and a spiritual perspective
Very secure site
Prices are comparable to other online counseling sites
Can apply for financial aid
Lack of information on the website Confusing pricing
Cumbersome registration process
Pride Counseling
As the name suggests, Pride Counseling offers specialized online counseling for the LGBTQ community. It promises to accept and help anyone, regardless of your gender, identity, and orientation—and even won an award from Very Well Mind for its quality of care and sensitivity to LGBTQ issues.
Product highlights
The licensed counselors can help you with LGBTQ issues such as understanding your identity, coming out to your family, dealing with prejudice or rejection, and more.
It can also help with more general mental health issues such as anxiety or depression, which statistically do occur disproportionately high in the LGBTQ community.
Features
Licensed therapists. All counselors are clinical practitioners with a degree, license, and extensive experience in the field.
Matching service. Fill out an online form to get matched to a therapist with the best background and experience for your needs.
Unlimited messaging. Reach out to your counselor at any time of the day, whenever you feel you need clarity or support.
Multiple communication platforms. Talk to your counselor via phone, video, or chat.
What we like about Pride Counseling
Pride Counseling is "a safe place" where you can speak freely about what you're going through without fear of being judged.
Counselors have had much experience counseling people from the community, so they understand common issues. They also use gender-sensitive language and won't have the biases or misconceptions that can often cause friction or frustration when talking to a less informed practitioner.
However, not all counselors who work for Pride Counselor are from the LGBTQ community as well. If you prefer that they are, you can mention that in the initial evaluation form you fill out before they match you to a counselor.
What we don't like about Pride Counseling
Just like Faithful Counseling, we were very frustrated by the lack of information on the website. For example, there is no clear description of the sign-up process or the reason for their different pricing. In addition, there is no background information on the counselors or what you can expect during the sessions.
The website has a home page, a very skeletal FAQ, and a Contact Us page. So it seems you're forced to start the registration process even to get an idea of how it all works. That can be a barrier for people who want counseling but are not sure if they can afford it or what services they will get for their money.
The price of the services is a bit higher than other LGBTQ-focused online therapy sites, and you can't get a free trial.
Pros
Cons
Trained, licensed counselors who have significant experience with supporting members of the LGBTQ community
Unlimited messaging
Different communication platforms
Award-winning website
Very little information on the website,

No free trial
Final Verdict: The Best Online Counseling Service
While all the sites we featured have their strengths, Better Help is the clear winner among all of them. The quality of their therapists as vetted by the selection process, the clarity of information on the website, and the reviews and success stories make it truly "better help."
To find out more about Better Help and its services, go to www.betterhelp.com
FAQ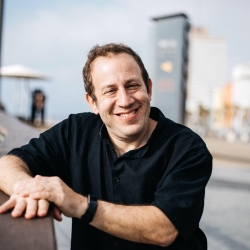 Latest posts by Jacob Maslow
(see all)
Images Courtesy of DepositPhotos