BetterHelp is a popular online therapy service far less expensive than in-person therapy and is quite enticing. But how does it work, and does Betterhelp take insurance?
BetterHelp is a subscription-based online business that provides virtual therapy sessions. The business is not covered by health insurance, and most private health care insurance policies do not cover the fees. However, a person with a low income could be eligible for discounted charges.
Continue reading to discover more about BetterHelp and how you may get therapy and other psychological health treatments whether you have insurance or not.
What exactly is BetterHelp?
BetterHelp is an online counseling platform that links people with licensed therapists who have earned a master's or doctorate in their specialty. According to the firm, its therapists have a minimum of three years and one thousand hours of experience.
Adults, couples, and teens can seek treatment from therapists if they are facing any of the following challenges or mental health conditions:
Anxiety
Stress
Relationship Challenges
Sleep Disorders
Anyone who wants to use BetterHelp must complete a multiple-choice questionnaire, enabling the organization to connect them with a therapist. A person takes online counseling sessions via a smartphone, tablet, or computer, and they have the option of changing therapists at any point.
BetterHelp claims that its treatment sessions are private, similar to regular therapy sessions, and users may delete messages from their profiles.
Who is unlikely to profit from BetterHelp?
According to the company, their treatment sessions are not appropriate for persons who:
need psychiatric rehabilitation
require medical attention
have thoughts of self-harm, suicide, or harming others
BetterHelp fees
BetterHelp provides several subscription packages, influencing how much you must pay them at the end of each month. It typically ranges from $60 to $90 weekly, and you are billed every four weeks.
BetterHelp allows you to switch therapists or terminate your membership at any time.
The monthly fee includes the following:
a live weekly video session (or multiple sessions depending on your subscription model)
counselor unlimited audio messaging
limitless texting with your therapist
Financial aid
BetterHelp has customizable price options equivalent to most insurance providers' copays, although they may not be economical for everybody.
Financial assistance is available. BetterHelp will require you to complete a brief survey about your job status and monthly income to determine your eligibility. In addition, you may be required to submit your income tax returns or other paperwork to establish your financial situation. It is advisable to contact billing/customer service directly for further information.
Does BetterHelp take insurance?
BetterHelp is not covered by insurance, including Medicare and Medicaid.
According to the firm, its sessions often cost less than copayments for in-office consultations.
On the other hand, medical insurance for in-person mental health therapies varies significantly depending on the insurance company, insurance plan, and region. Therefore, contact the insurance provider directly to ensure coverage since it may cover additional services.
Learn about your coverage and how to seek therapy
If you have healthcare coverage, chances are it provides at least some services for mental health.
Although BetterHelp does not take health insurance, your insurance provider may be able to compensate you in some situations.
It's also worth remembering that, even if your insurance company pays all of your online counseling charges, your co-pay may be more than BetterHelp's total fee.
Keep in mind that the benefits covered by health insurance vary greatly. Therefore, you should carefully research your insurance coverage to understand what is included and what you will have to pay on your own.
You may need to pay out-of-pocket costs for each appointment but verify with your health insurance provider before proceeding with counseling.
How to Confirm Mental Health Coverage in Your Insurance Policy
You can check what your plan covers by doing the following:
consult the human resources department of your workplace
contact your insurance company
access your online account
check with the healthcare provider you would like to work with if your coverage is accepted in their network
To acquire coverage, you may need to seek preauthorization in some situations. Other insurance providers impose a premium before they reimburse any claims. Deductibles might be pretty expensive, so check with your insurance.
What are deductibles, and how much will I have to pay myself?
When selecting a health insurance plan, it is critical to consider your complete healthcare expenditures. This means you'll have to consider how much you spend on health insurance each month and your out-of-pocket expenses, copayments, and deductibles.
A deductible is an amount you must pay for healthcare coverage provided by your insurance plan before your insurer will pay anything.
You may have a minimal health insurance price or premium in specific plans yet a large deductible. This implies you'll have to spend additional funds on medical care that is eligible for insurance premiums before your plan can cover you.
In certain circumstances, your monthly insurance cost will be greater, but your deductible will be lower. This implies you must spend less money on healthcare annually until your health insurance kicks in.
Your plan determines the amount you must spend out of pocket. Consult your company or health insurer to choose the best health insurance plan.
What is BetterHelp's deductible?
BetterHelp and its therapists are unable to file insurance claims. Unfortunately, this means there isn't any insurance coverage and hence no deductible.
How to Find a Therapist Who Accepts Your Health Insurance
It's time to select a therapist now that you understand what your insurance covers. Try out one or more of the below resources to seek a licensed mental health professional:
local choices include community mental health or behavioral health clinics, as well as universities, advocacy organizations, religious organizations, and NGOs
the companies on your insurance plan's list
dependable internet directories, such as the American Association for Marriage and Family Therapy's Therapist Locator or the American Psychological Association's Psychologist Locator
recommendations from healthcare providers, family members, and friends
Find a Therapist tools on Psych Central
What are the benefits of FSAs and HSAs for mental health services?
A medical health savings account (HSA) and a flexible spending account (FSA) can enable you to save money on health-related charges, such as certain online counseling services.
An FSA is a savings account set up by your company that is funded with a percentage of your monthly income. It lets you save money by avoiding paying income taxes on the percentage of your FSA in your account. In addition, this account can fund out-of-pocket medical expenditures such as online treatment.
You may typically only contribute a fixed sum to your FSA. However, depending on your workplace, you may be able to access the money immediately after enrolling or after making a sizable contribution.
An HSA functions in the same way as an FSA, but to contribute funds to an HSA, you must first qualify and complete specific conditions, such as:
You also have a high deductible health plan (HDHP), which means you pay extra for insurance-covered medical expenses.
You are not a Medicare beneficiary.
You are not reported as a dependant on your spouse's or anybody else's tax return.
An important distinction between an HSA and an FSA is that an FSA is tied to a particular company, and you may lose access if you move jobs.
An HSA, on the contrary, is transferable; you can carry it with you.

Other mental health services and affordable therapy alternatives
Here's what you could do if you don't have healthcare coverage (and also if you do) to get inexpensive mental health treatment.
Participate in a community support group
Mental health support groups are a less expensive choice for in-person counseling. In addition, many support groups are free to participate in.
They are frequently organized around a specific condition or mental illness, such as depression, substance abuse, stress, or chronic illness. Joining a support network can enable you to interact with people who are struggling with similar concerns and challenges.
Look for a support group led by a qualified mental health counselor or a clinical social worker. It's critical to join a group that has a supervisor.
The National Alliance on Mental Illness (NAMI) provides peer-led support groups nationwide.
Look into community mental health facilities
You may be able to get free or low-cost counseling at a community mental health center. Medicaid frequently covers these treatments.
To locate one, call your state's health division or search for local mental health facilities in your region using an internet search engine.
Consider online therapy
While online counseling services are not suitable for everyone, they have certain benefits. For one thing, online sessions typically cost less than brick-and-mortar mental health treatment.
Online therapy may also be more convenient for some people than meeting a counselor. In addition, given the COVID-19 epidemic, it's a safer alternative for mental health services that enables you to maintain physical distance.
BetterHelp is one of several online therapy providers available. In addition, Amwell, Pride Counseling, Regain, Online-Therapy.com, and Talkspace provide similar mental health services.
Find a company that provides sliding scales
Some treatment providers accept sliding scale payments for their mental health services. This implies that your income will determine the charge and typically range from around $75 to $175 each session. The less you earn, the less you have to pay.
Be advised that you will most likely be required to provide evidence to establish your yearly salary.
In most circumstances, sliding scale treatment is identical to traditional therapy. However, you may have fewer therapists and specialties to choose from.
You may find a sliding scale therapist by utilizing one of these search engines:
Ask about sliding scale therapy
If you've selected a licensed therapist you'd want to work with but can't afford their mental health services, it never hurts to inquire about a sliding scale mode of payment gently. While it is not widespread, some counselors do provide this service.
Inform the healthcare professional that your financial resources are restricted. Inquire about their payment policy or other sliding scale options. A somewhat less costly alternative is group therapy.
Even if they say no, they will almost certainly be able to lead you to the proper place.
Consider going to a school or a training facility
Before they can be certified, most therapists must complete extensive training. As a result, most training centers provide free or low-cost counseling services delivered by counselors or therapists in training before obtaining their licenses and other qualifications.
These services are frequently provided by universities and institutions that provide graduate diplomas in psychology, social services, or counseling. A licensed mental health practitioner with expertise in a specific field of mental health therapy supervises students.
Final Thoughts
BetterHelp is a subscription-based internet therapy company. It is one of several therapy services available online. Health insurance does not cover BetterHelp. However, it does give financial aid, and you may be eligible for reimbursement from your health insurance carrier.
Get in touch with your health insurance provider about mental health coverage to familiarize you with the charges. Consider group therapy, locating a therapist nearby, or using one of the many internet counseling programs available.
There are several options for getting mental health benefits that are both inexpensive and readily available.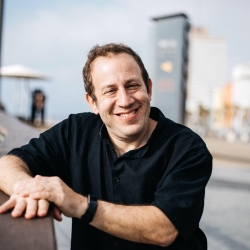 Latest posts by Jacob Maslow
(see all)
Images Courtesy of DepositPhotos
This site contains affiliate links to products. We will receive a commission for purchases made through these links.