Calmerry has fast become one of the leading online therapy platforms for mental health. Providing access to a licensed professional counselor and unlimited messaging therapy at an affordable price, Calmerry is used by countless people all over the United States.
But, can good quality online therapy be offered at the low price that Calmerry charges? Are you going to be getting a bang for your buck? What areas of this online counseling service are in dire need of improvement?
We will answer all these questions on this page…plus a heap more. This Calmerry review ensures that you choose the right online therapy services for you, Calmerry or otherwise.
What Is Calmerry?
Before we dive too deeply into this Calmerry review, discussing what Calmerry brings to the table is essential. This is because while the platform offers individual therapy, it is unlikely individual the therapy you would receive if you went and met clinical psychologists in private practice.
Calmerry is an online therapy website. For a low cost (starting at $42 per week), Calmerry will provide you with access to a qualified mental health professional.
Regularly, you can engage in video calls with your licensed mental health counselor. Here, you will be able to discuss your mental health issues. The video sessions are very similar to attending a therapist in person.
It isn't just the therapy session that you get, though. Calmerry provides you with unlimited messaging therapy. You can reach out to your licensed therapist any time you want outside of your video sessions. They will answer any questions that you may have.

Who Would Benefit From Online Therapy From Calmerry?
Honestly? We don't think there is a single person out there that wouldn't benefit from therapy sessions every so often. All of us have issues in our lives, and sometimes it can take the efforts of licensed professional counselors to unwrap them.
Those Dealing With Certain Mental Health Conditions
If you have dealt with any of the following issues, then you will almost certainly benefit from weekly sessions with therapy services online:
Low self-esteem
Depression
Eating disorders
General mental well-being issues.
Do bear in mind that online platforms with licensed therapists will be slightly different from attending therapy in person, notably the fact that live video sessions are going to be a touch shorter.
Although online therapy is slightly different from traditional therapy, many people enjoy working with a site like Calmerry ensures that you have contact with your mental health assistant regularly, including through a messaging system.
As you go through this Calmerry review, you will discover several different features of this service that may make the platform slightly more appealing to those who often have times when they are feeling exceedingly low and need to reach out to somebody.
Those That Need Quick Assistance
Every year, mental health awareness month drums in how important it is to receive proper mental healthcare. The problem? Getting assistance isn't that easy. Some people may be waíting weeks, if not months, to get into traditional therapy.
With an online therapy platform like Calmerry, you could get access to qualified therapists as soon as the same day. You could speak to a suitable therapist in just a few hours when using Calmerry.
Those That May Struggle To Afford Full Therapy Sessions
Just like other online therapy platforms, Calmerry thrives on the low price that it offers for its services. Prices start at just $42 per week.
It is no secret that therapy can be expensive. Unfortunately, this means that many in dire need of treatment can't get the help they need.
Even though you are working with licensed therapists for your live video sessions with Calmerry, the price is far lower than heading into a traditional therapist. There is even a chance that the price could be slightly lower, as Calmerry has been known to provide financial assistance.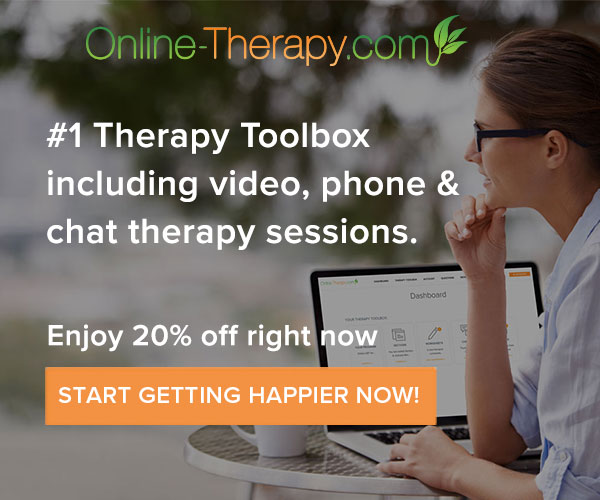 Mental Health Services From Calmerry
Now for the most critical part of the Calmerry review, we will discuss the various Calmerry services. Here, you will work out whether you want to go through the sign-up process.
We want to point out that as brilliant as we think Calmerry is, we do understand that there are other platforms out there, and online therapy isn't going to be for everybody.
Multiple Subscription Plans
Unlike other similar services, Calmerry offers multiple subscription plans. This can make it easier to obtain the therapy that you need. One of the helpful tips that we can give you here is that you can switch between your therapy plan whenever you want, and some people do to save money.
Remember, this is a subscription-based service, so the payments are ongoing until you cancel (more on that soon)
Unlimited text messaging plan allows you to message your therapist whenever you wish.
Unlimited text messaging with a once monthly live video chat.
Unlimited text messaging service with up to four live video chats per month.
According to many client reviews, opting for the second package (text messaging and a monthly live chat) will likely give you the most bang for your buck when you sign up.
Qualified Therapists
Every therapist that works for Calmerry carries full therapist qualifications. These are qualified professionals.
Many therapists you find through the platform have their practices away from the platform. This means that the Calmerry therapists are dealing with patients all day. On the other hand, this means that they may be able to offer you the professional support that you need.
Calmerry therapists each have their qualifications and areas of expertise. However, Calmerry does exceedingly well to match you up with the right therapist for you, leading us neatly onto the next section.
Therapist Matching
When you sign up for Calmerry, you will be asked to answer a couple of questions.
Once you have filled in these questions, you will be put through the matching process. During this process, you will be matched up with the therapist that Calmerry feels will best match your needs.
Once you have matched with a therapist, you can begin messaging them and get help immediately.
Once you have been matched with a therapist, you will continue using the same therapist, although you can switch counselors anytime.
Live Mental Health Therapy
The more expensive plans will provide you with live mental health therapy.
This is essentially a live video chat, although you do not have to go on camera if you do not wish to do so.
The live sessions on the therapy platform are very similar to talking to a therapist in an office. You discuss your problems, and the therapist gives you advice.
As we said, all the therapists are qualified with full clinical experience, which means they know how to listen and give you the advice you need.
Your video sessions are 100% private, and your licensed therapist will conform to HIPAA.
Therapist Messaging
No matter which subscription plan you opt for, you will always get access to the monthly messaging plan.
With your subscription plan, you can drop your therapist a message whenever you need to. They will then answer quickly and provide you with the necessary advice. This truly is 'unlimited' too. You can message them whenever you want, however much you want.
Personalized Therapy Plan
This is one of our favorite features of Calmerry, which we wanted to point out in this Calmerry review.
Other online therapy sites tend to be quite generic in the therapy plans they produce for their clients. We suppose it makes sense. It helps to keep the price down.
However, Calmerry doesn't do that, or at least most of the therapists on the team do not do this.
Instead, they will produce a personalized therapy plan for each patient. Each therapist will have their specific way of treating disorders e.g. some may prefer gestalt therapy, while others are more fans of mindfulness-based stress reduction.
A personalized therapy plan is similar to what you would get if you went to a full therapist. Whether you take advantage of the unlimited messaging service or engage in regular video sessions with your therapist, you will get this service.
The Benefits Of The Calmerry Online Therapy Platforms
So, we have covered the main features of the Calmerry site, so let's dive into some of the benefits you will enjoy.
Remember that some of these benefits overlap with what we discussed in this Calmerry review.
Quick Access To Therapists
One of the fastest ways to access an online therapist is through Calmerry. You will find a therapist as soon as you complete your sign-up process, which potentially means minutes, although we do encourage you to spend a bit of time answering those survey questions.
The therapists cover a wealth of different specialties too. For example, you have therapists for eating disorders and family therapists. So no matter what you are looking for, there is a strong chance it will be available on the Calmerry site.
Easy To Use User Interface
We love the user interface on Calmerry.
In our opinion, when a company is using an online platform to run their service, particularly something as important as online therapy, everything needs to work beautifully well.
We can tell you that you can dance between the various features on Calmerry easily. It doesn't take too long to find exactly what you need on the platform. Even getting a video chat set up is an absolute dream.
While it is something that will differ from person to person, we can say that we did not experience any technical issues on the site.
Easy To Reach Customer Support Team
The customer support team is fantastic.
You may need to reach out to customer support a few times, e.g. if you are looking for financial assistance or want to cancel your subscription. In our experience, and according to other client reviews, the team has been responsive.
The team at Calmerry has a wealth of knowledge, and they are more than happy to share it with you.
Based on what we have seen, most issues can be fixed in hours (you have to wait for that team to respond, after all!).
Quality Service
The service that Calmerry offers is nothing short of impeccable.
While other similar services allow you to choose the therapist you work with (which can take a while), the system that Calmerry uses will get you matched up with the perfect therapist immediately.
The qualified therapists on the site seem to work overtime to ensure that they offer the absolute best service for every one of their patients.
If you opt for the live video sessions, you will be pleased to know that it feels like an actual therapy session. You will experience the joy of somebody listening to you in a private space.
If you opt for just the messaging service, you will be pleased to know that the bulk of the responses you will be getting from the therapy team is going to be well thought out and answer any questions you may have.
For most people, there is absolutely no point during the Calmerry experience where they do not feel as if they are cared for. In our opinion, that is precisely what you want when working with a therapist.
HIPAA Compliant
Since this is a medical establishment, Calmerry needs to conform to HIPAA.
This means that all of your patient records are going to be sealed. So nobody is going to have access to them without your say-so.
We have seen some user reviews that claim that Calmerry has breached HIPAA, although we have not seen any evidence that this has occurred. It is more likely that Calmerry shared information that it was legally able to share. After all, a medical site like this would not exist if breaching HIPAA was the norm.
Affordable
As we mentioned previously, this is a subscription-based service. Therefore, there are several different therapy packages that you can choose from. This means that you can find a plan that suits your bank account.
While Calmerry is an affordable service, perhaps one of the most affordable online platforms, the company understands that not everybody will have access to the money they need. This means that, in rare cases, Calmerry can offer financial assistance. However, you will have to contact the company to know more about that.
The Downsides Of Calmerry Therapy Sessions
As much as we love Calmerry, we understand that no company is perfect. Therefore, we must dedicate a chunk of this Calmerry review to discussing the negative sides.
No Health Insurance Portability
At the moment, Calmerry does not bill insurance directly. Therefore, they do not claim that they can be claimed under your insurance. Although, we suppose this makes sense. No online therapist allows this. Insurance companies would prefer you meet somebody in person.
That being said, you can pay for the service upfront. Calmerry will then give you a receipt that you can print off. Many people have found that with that receipt, they can claim a little bit of cash back from their insurance company. Although, this is not something we can guarantee will happen in your case.
Some Therapists Are Better Than Others
The therapists on Calmerry are full-time therapists, although not necessarily on the site.
Each has their ideas about therapy. Each has its patient base. Each has their amount of time each day to respond to messages.
Because of this, the quality of the therapy can be a little sporadic. But, as we said, you will always have the same therapist. So who you end up with could be significant. However, there is also a chance that you will end up with somebody terrible.
You may need to spend a bit of time finding the right therapist. Unfortunately, this means regularly switching therapists. However, this isn't a problem with the Calmerry site. Finding a good therapist will always be difficult no matter where you seek therapy.
Difficult To Switch Therapists
It isn't so difficult to switch therapists. That part is pretty straightforward. You click a button. It is more than Calmerry using that matching process to get a therapist for you.
As we mentioned before, one of the perks of Calmerry is that you do not have to spend age hunting for a therapist. However, this can also be seen as a downside.
You cannot choose your therapist. The system will always try and match you with a therapist that it believes will be a good fit for you. If you dislike your therapist, the process can take a little longer.
Difficult To Cancel The Service
At the time of writing, there is no cancelation button on the site. Therefore, if you want to cancel your subscription with Calmerry, you have no choice but to drop the customer support team and email.
We suppose that this is something that makes a bit of sense. They want to know why you are canceling, and they may even be able to offer you a bit of financial assistance to keep you kicking around.
Because the cancelation process can be a bit lengthy, you must reach out to customer support a few days before you need to cancel. Although, it isn't a massive issue if you do not. If your subscription renews, Calmerry can give you a partial refund, assuming you have not used any of their services that month.
Still, it would be nicer if Calmerry made the cancellation process easier.
Pros; Cons of Calmerry
Let's wrap up this Calmerry review by giving you the quick-fire pros and cons, just in case you didn't read the rest of this page.
Pros of Calmerry
Affordable service with multiple subscription plans
Fully-qualified therapists
Therapists tend to be responsive through the messaging system.
Great user interface on the site. It makes it simple to use.
The matching system for choosing an online therapy provider makes the process far quicker.
Cons of Calmerry
Some therapists are not as great as others.
No way to choose your therapist. You always need to use the matching system.
Difficult to cancel your membership.
Video sessions are on the shorter side.
Calmerry Review Conclusion: Is The Calmerry Service Right For You?
If you want affordable therapy from fully-qualified therapists, then Calmerry is right for you. No matter your mental health issues, we are confident that Calmerry can provide you with a therapist to guide you through them.
Sure, there are a few downsides to Calmerry. But, unfortunately, that is always going to be the case with online therapy. However, in our opinion, the pros outweigh the cons. Thousands of people have benefitted from the mental health services that Calmerry provides. You could be next.
Sign up to Calmerry today, and you could chat with a therapist in under an hour.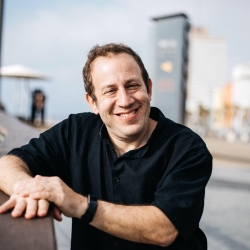 Latest posts by Jacob Maslow
(see all)
Images Courtesy of DepositPhotos