Online Therapy Reviews: Calmerry VS BetterHelp
Therapy is something that nearly everyone can benefit from, and thanks to the power of the internet, it is easier to gain access to than ever before. However, there are several different online therapy providers out there, and it can be challenging to know which one is right for you. Today, we're going to talk specifically about Calmerry and BetterHelp.
BetterHelp is a long-established, leading online therapy provider, while Calmerry is newer, but it rapidly growing thanks to its positive reputation and practices. Just because one has been around longer than the other doesn't mean it is necessarily better, but it might be. That's why we are going to compare the two.
In this comparison, we will cover each company's background and experience, the problems they treat, their therapists' quality, registration procedures, user accessibility, price, availability, and security.
At the end of each section, we'll provide a summarized verdict that reflects which company is better in that area. By the end, you should clearly understand which service will be better for you and your needs.
Background
Calmerry is the younger of the two online services, being founded in 2019 as the COVID-19 pandemic swept the country. The pandemic not only created new and unique mental health challenges but it exacerbated existing conditions for many people. This was the driving force behind the creation of Calmerry.
Admittedly, BetterHelp has been around much longer, founded in 2013 by Alon Matas, a tech professional who had suffered depression. Aside from this personal experience leading to a more empathy-driven treatment approach, BetterHelp was one of the pioneers of online therapy, with years of experience over most competitors.
Being around longer doesn't necessarily mean that one company is better than the other, but it does mean that BetterHelp has had more time to work through challenges, obstacles, and kinks in the system. They have more experience doing what they do, meaning there's a greater chance of performing to expectations.
Winner: Tie
There's no objectively superior option here. If you value length of operation as an indication of a company's quality, then you will likely prefer BetterHelp. However, length of operation alone does not mean that a company is superior to one that has not been in business for as long. This comes down to personal opinion.

Areas of Treatment
Therapy is a very big field, and not every therapist or company can address every mental health issue that a person may face. That being said, it's vital to acknowledge which types of mental health problems these two companies treat. BetterHelp's array of treatments is as follows:
Financial worries
Bipolar disorder
Grief
Eating disorders such as bulimia and anorexia nervosa
Educational issues
Spiritual matters
Existential worries
Familial issues
Chronic impulsivity
Psychosomatic disorders
LGBTQIA related issues
Intimate relationship problems
Depression
Career-related problems
Loss
Obsessive Compulsive disorder
Calmerry, being a significantly younger company, covers noticeably fewer areas of psychological concern. The problems that they treat are as follows:
Sleeping problems
Financial issues
Depression
Existential questions
Familial and Social matters
Spiritual concerns
Anger management issues
Grief and loss challenges
Intimate relationship issues
Emotional abuse
Post-traumatic Stress
Self-esteem troubles
As you can see, Calmerry doesn't offer aid for nearly as many mental health issues. However, it pays to remember why this is the case. Calmerry started during the COVID pandemic and was intended to address mental and psychological issues related to the quarantine. That is why they don't address specific issues.
Still, regardless of the logic behind it, there is no denying that BetterHelp offers a broader array of treatments for a more significant number of mental health issues. Depending on your needs, that alone might be reason enough to choose BetterHelp over Calmerry. Still, while they may offer a little less, don't take this to mean that Calmerry is terrible at what they do.
Winner: BetterHelp
Based purely on the number of options available to clients, BetterHelp wins out in this category. Calmerry offers aid for many mental health issues, but most of them are related to issues derived from COVID and quarantine. BetterHelp offers treatment for a more comprehensive array of issues and more severe ones.
Therapist Quality
An online therapy service is defined by the quality of the therapists that are provided by it, so this is arguably one of the most important metrics to judge both BetterHelp and Calmerry by. That said, the two companies are pretty comparable on this front. Both companies want to provide the best aid they can.
BetterHelp therapists are fully accredited and licensed in their fields of practice. They comply with all laws in their area at all times. For a therapist to be employed by BetterHelp, they must have completed 1,000 hours and three years of clinical practice. They all possess either a Master's or Post-Doctorate degree.
Calmerry has very similar requirements for their therapists in most regards. For instance, their therapists must also have a Master's or Post-Doctorate degree. However, instead of 1,000 hours of practice, a therapist must have 2,500 hours of clinical practice to work at Calmerry. On the surface, this seems like a significant disparity.
However, while it's true that one must be more practiced to work for Calmerry initially, it's worth noting that BetterHelp has been around longer. The therapists there may better understand the industry landscape since online therapy is not identical to in-person clinical therapy.
There is a way in which both services fall equally short as well. Namely, they both have plenty of psychologists, but few, if any, psychiatrists, and there is a difference. A psychiatrist has a purely medical background and is authorized to prescribe medication that includes psychiatric drugs. Both BetterHelp and Calmerry share this deficiency.
Winner: Calmerry
While BetterHelp and Calmerry are very similar across the board category, the fact remains that a therapist working for Calmerry was required to have more than twice the amount of experience that a therapist working for BetterHelp needed in order to be hired. Time is not everything, but statistically speaking, that's an advantageous quality.
The Registration Process
Ideally, registration should be simple and intuitive, but this is not always the case. Thankfully, both Calmerry and BetterHelp have very intuitive websites that are easy to navigate. It is easy to find the service and treatment that the client is looking for. Both websites are mobile-friendly as well, for what that is worth.
As far as the actual process of registration is concerned, it is very similar for both services. Clients will be provided a questionnaire in which they must inform the website of their issues, the requirements they wish to meet, and their preferences. This is all used by the companies to assess the best professional for your situation.
Your preferences can include gender, race, religion, and age. After all, the client needs to be as comfortable with the therapist as possible when it comes to therapy. Once all this information has been submitted, you will be assigned a therapist within 24 hours while being in contact with support.
Once all of this is complete, you select a plan and make the required payment for that plan. In the case of Calmerry, clients are offered a choice to switch their therapist if they are dissatisfied with the one they have been assigned. This is something that BetterHelp does not allow. Both websites require a name and a password to register.
Winner: Calmerry
The registration process for both Calmerry and BetterHelp is very similar. They are almost equal in all meaningful regards. However, Calmerry allows the client to have a little more say in the therapist they work with. For that alone, Calmerry slightly edges out BetterHelp in this category, though it is not a huge factor to consider.
Accessibility
In regards to BetterHelp, there are three plans to choose from. Each allows 24-hour messaging, and the more expensive plans allow one weekly session. Such sessions can take many forms, including text messages, audio or video calls, and online live chatting. All these can be done on mobile devices, as BetterHelp's site is mobile-friendly.
The frequency with which a therapist may respond even with 24-hour communication is variable. Still, BetterHelp offers a private chat room where communication can be carried out in an online thread.
Calmerry has a little more variability in its services. They offer only three payment packages: monthly, quarterly, and biannually. Many of these plans involve weekly therapy sessions. However, if the client chooses, they could settle for text messaging advice and services from a therapist without those aforementioned sessions. As mentioned, BetterHelp allows that flexibility as well.
This means that clients of both services can forego audio or visual sessions and focus solely on text messaging. Like BetterHelp, all of Calmerry's services can be carried out on mobile devices if need be.
Regarding support, both companies can be contacted 24/7 via several communication channels, including text, live chat, phone, and email. They are both equally professional in this field.
Winner: Tie
As mentioned, Calmerry and BetterHelp have packages that allow for text messaging sessions alone if you so desire. And they match each other in terms of price.
Price
Calmerry's and BetterHelp pricing is broken up into various packages that offer particular services. The first package offers 24-hour text messaging with a licensed therapist of the client's choosing. This package does not offer live video or audio sessions. The price of this first package is $59.95.
The second package offers the same 24-hour messaging services but a private chat box that functions similarly to an instant messenger, as opposed to traditional texting. The package runs for several weeks but costs $211.99, about $52.99 weekly.
Finally, there is the third package, which has all of the aforementioned benefits but also offers 4 video calls per month, with one session per week. Each of these sessions is thirty minutes long in total. Monthly, this package will run you $359.96, or roughly $89.99 a week.
BetterHelp's pricing system works very similarly. Their plans also cost $60 to $90 per week (billed every four weeks) and include the same benefits as above at each pricing level.
Tie
Calmerry and BetterHelp are both around the exact cost, giving you similar flexibility.
Flexibility
BetterHelp and Calmerry are flexible in the way it functions overall. Its packages are very clear-cut and defined, and you can choose between them, whether because they lack something a client wants or have something they don't care for. Both services all you to choose if you would like a weekly audio or video session. For those who do not need or want the weekly session, you can have text access to a therapist at an affordable price.
Not everyone wants or needs live therapy, and it is good that you can avoid paying for it. Calmerry and BetterHelp allow you only to get what you need since the most basic package allows for texting consultation, which is included in all packages. You only have to move up to audio or video sessions if you want to.
Security and Confidentiality
The two companies function pretty similarly in this regard. BetterHelp makes use of two-layer encryption that utilizes SSL encryption and 256-bit encryption. It abides by all federal, state, and HIPAA laws and regulations. Clients are not required to submit their real names, and all chat boxes are encrypted, only accessible to clients and therapists.
Calmerry is much the same, with all their online practices being GDPR compliant. That means they also use an SSL encryption system. Calmerry is equal to BetterHelp in this area.
Winner: Tie
With the two services practically equivalent in this area, there is no way either could be considered superior to the other. They both handle security and confidentiality with the same level of professionalism.
Conclusion
Ultimately, it's inaccurate to say that either Calmerry or BetterHelp is superior to the other. It depends on what you are looking for from an online therapy provider. BetterHelp offers treatment for more issues, has been around for longer, and has far more therapists.
On the other hand, Calmerry gives the client more leeway in choosing their therapist. Though not a significant issue as BetterHelp allows you to change therapists easily.
At the end of the day, you need to consider your needs and what you want from an online therapy service, And of course, it's also a good idea to keep in mind that there are other online therapy services out there (check out our guide) as well. Calmerry and BetterHelp are not the only options, even if they are good options.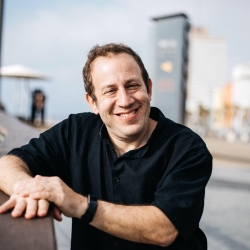 Latest posts by Jacob Maslow
(see all)