Over the last 10 years, the demand for quality online therapy has skyrocketed.
Several companies have emerged, offering online therapy platforms designed to help folks with mental health and psychiatric services. Some of those platforms have proven to be much better than others.
BetterHelp and TalkSpace have considerably separated themselves from the rest of the pack.
Two of the largest, most well-regarded, and highly acclaimed online therapy platforms in business today have dedicated fans and devoted clients – as well as detractors.
In the rest of this detailed guide, I will go through everything I like best about these online therapy providers, where I feel they could do better, and where I think these mental health services are dropping the ball.
After reading this in-depth review, you'll better understand which online therapy providers – BetterHelp vs TalkSpace – should be your online mental health service.
Shall we get started?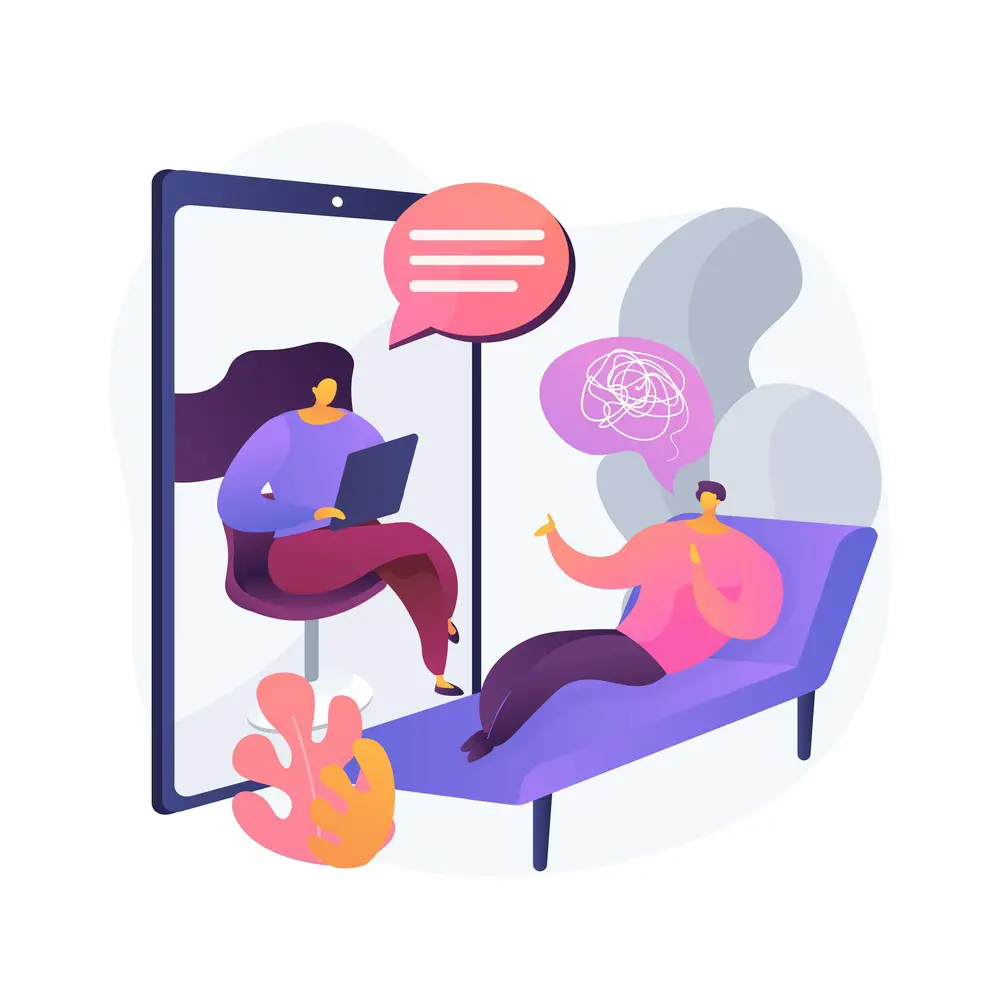 BetterHelp vs TalkSpace – How We'll Compare Them
If you're serious about finding only the best online therapy available, several key factors you want to look for from online therapy platforms.
You'll want to be sure that the licensed therapist you're talking to is a legitimate professional, that that service employs only the most credentialed and experienced mental health professionals, and that the services can provide the psychiatric services you are expecting – comparable to in-person therapy (at least as much as possible).
On top of that, you'll want to make sure that there are tools in place to better communicate with your mental health care team, that these professionals can accommodate you and your schedule (as much as is reasonably possible), and that your expectations are going to be met by these therapy services.
In this review of BetterHelp vs TalkSpace, I'm going to compare these therapy services head-to-head in a couple of key areas, focusing on:
· Price Point
· Onboarding
· Usability
· Therapist Experience and Qualifications
· Therapeutic Resources
· Live Support
· Client Experience
· Security and Privacy
· Customer Support
· Industry Reputation
Let's begin!
Price Point
BetterHelp -7/10
TalkSpace -6/10
How They Compare
Regarding online therapy costs, I feel that BetterHelp (just slightly) nudges out TalkSpace in this department.
For one thing, BetterHelp only has a single subscription plan for all of its mental health and psychiatry services. This keeps things straightforward and gives you a good idea of what you can expect to pay monthly for your mental health care.
On the flip side of things, though, BetterHelp does allow you to forego weekly live sessions. If you don't need to meet with a therapist weekly, the text option is significantly cheaper while providing you with the help you need.
BetterHelp does not accept insurance for payment as of right now, though.
TalkSpace is a little more transparent with the pricing for their online therapy services, but there's no "one-size-fits-all" pricing structure here. You can add – or eliminate – as many extras for your mental health care as you'd like, stretching your monthly fee from a few hundred dollars to almost $1000 or more (depending on the online therapy services you utilize).
Some of the services available through TalkSpace can be covered by insurance. Financial aid packages are also available – just like the financial aid packages available for BetterHelp services.
Both companies allow you to cancel your mental health plan at any time with zero cancellation fees.
Onboarding
BetterHelp -10/10
TalkSpace -7/10
How They Compare
TalkSpace gets the advantage as far as onboarding is concerned. The initial sign-up process with TalkSpace is faster, getting you into the mental health services quicker than BetterHelp can. However, BetterHelp's slightly more detailed questionnaire allows them to provide a better outcome. Knowing more about you will help them match you better.
The sign-up process with TalkSpace is pretty intuitive and straightforward, too.
You'll go through a quick questionnaire, the algorithm takes over and helps match you to the mental health professional, and you immediately get into working on your mental health needs.
BetterHelp works similarly to TalkSpace regarding onboarding, but the process is a little more drawn out and a little more involved. The extra information helps improve the outcome.
You'll go through a quick demographic questionnaire, answering questions about who you are as a person. From there, you move into questions gauging your current mental health so that the therapy services can get a complete picture of your specific needs.
After that, you'll be encouraged to set up your account – when pricing for your specific area is unveiled. You'll also be able to select a couple of different online therapy options regarding the type of therapist you'd like to work with. That helps make the initial match a little more accurate than with TalkSpace.
Usability
BetterHelp -10/10
TalkSpace -10/10
How They Compare
Both of these online counseling services smash it out of the park regarding the actual usability of the tools they provide.
BetterHelp and TalkSpace have invested significantly into their online infrastructure. They have built their whole platform around providing the most beneficial online therapy possible, complete with unlimited messaging therapy, live video sessions, phone talk therapy, and more.
The websites for BetterHelp and TalkSpace are well-designed, welcoming, and intuitive to navigate.
More than that, though, it's clear that these operations take their safety and security very seriously. Privacy is paramount (something we dig a little deeper into in just a moment), and you'll never have to worry about BetterHelp or TalkSpace failing to secure your digital records.
You won't have any time leveraging either of these online therapy tools!
Therapist Experience and Qualifications
BetterHelp -10/10
TalkSpace -8/10
How They Compare
In a head-to-head competition regarding who has the more experienced and qualified people leading therapy sessions, BetterHelp probably gets a slight nod over TalkSpace – but it's not by much.
If you compared the experience and qualifications of BetterHelp and TalkSpace therapists to the kinds of professionals leading therapy sessions at other online mental health operations, though, these two platforms would blow the rest of those services right out of the water.
For starters, each of these companies requires all the people involved in mental health treatment that they employ to be fully licensed in their respective states.
On top of that, all of the BetterHelp and TalkSpace therapists need at least 2000 hours of experience as mental health professionals, providing therapy and psychiatry services to actual clients.
BetterHelp takes things a step further, though.
The licensed therapists working for this organization must have (at minimum) a Master's Degree. Many of these therapy services providers also have doctorate degrees and PhDs, making them amongst the most qualified therapists licensed to do this kind of work – online or off.
You are in exceptionally, very slightly better hands when you choose BetterHelp. Truth be told, the therapists working at TalkSpace are also exceptional. Betterhelp also lists their therapists on their site so you can browse profiles of therapists.
Therapeutic Resources
BetterHelp -10/10
TalkSpace -9/10
How They Compare
 BetterHelp and TalkSpace want to ensure that all of their clients can see the transformation in mental health, so much so that they provide online "in-person therapy" and deep resource libraries for self-guided help.
TalkSpace offers a host of 100% free assessments to understand better whether an individual suffers from anxiety, depression, PTSD, and more.
These assessments can be taken privately, with none of the information shared with your therapist directly. Or, only after a decision can the information be shared with your therapist and used in conjunction with an initial evaluation to custom tailor the help provided.
BetterHelp offers similar assessments but shares a mountain of information, white paper links to internal and external resources, and more under the "ADVICE" tab.
Clearly, TalkSpace and BetterHelp want to provide their clients with as many resources as possible to trigger real breakthroughs in their mental health.
Live Support
BetterHelp -10/10
TalkSpace -10/10
How They Compare
While both platforms provide exceptional live therapy sessions, BetterHelp focuses more on a talk-therapy approach to resolving mental illness challenges, while TalkSpace goes a step further.
TalkSpace offers psychiatry services (at a premium) on top of the talk-therapy solutions they provide. This can be hugely beneficial to TalkSpace clients, as psychiatry solutions are slightly different – and maybe more advanced – therapy service options even if they appear similar to talk therapy alone. BetterHelp also has psychiatrists available, but BetterHelp does not emphasize it as most users will not need it.
Sometimes all you need to do is speak to someone, clear your head, and get your feelings, stresses, and anxieties out. This kind of therapy is proven to be powerful, whether done through text or audio messaging, video sessions, or something else entirely.
In some circumstances, though, psychiatry (practiced by licensed professional therapists) can probe a little deeper, uncover the root cause of wounds and obstacles, and help craft an action plan for individuals to get back on track.
All licensed counselors for TalkSpace and BetterHelp that offer psychiatry solutions will be legitimate, full-blown psychiatrists. They aren't just counselors or therapists practicing psychiatry – they have the necessary psychiatry counselor qualifications and licenses to offer this kind of advice.
Are the psychiatry services available through TalkSpace or BetterHelp worth the premium price tag over the more traditional therapy options available from BetterHelp?
Only you can answer that question, but BetterHelp does make it easy to switch back and forth.
Client Experience
BetterHelp – 9/10
TalkSpace – 9/10
How They Compare
Once again, both BetterHelp and TalkSpace score very positively compared to one another regarding the client experience with these online therapy operators.
According to a recent survey comparing these two services, 72% of BetterHelp users responded that the platform was "excellent," and 70% of TalkSpace users reported the same for that online therapy provider.
The same survey showed that 93% of clients who had therapy sessions with TalkSpace would likely recommend this provider to others. 91% of BetterHelp users that had online "in-person therapy" reported the same.
Finally, 90% of all TalkSpace users reported that they expected to continue using the TalkSpace platform a year from the time the survey was conducted. 89% of the people surveyed at BetterHelp expected to stick with that service versus other online therapy companies.
Overall, customer loyalty with these platforms is pretty consistent across the board.
People find an online home with the services and stick around for the long haul.
Security and Privacy
BetterHelp -10/10
TalkSpace -10/10
How They Compare
BetterHelp and TalkSpace are very serious – VERY serious – about handling the safety, security, and privacy of the people that seek them out to leverage the help of their licensed therapists.
Every communication you have with TalkSpace and BetterHelp will be 100% encrypted from start to finish, from end to end. Both platforms' secure virtual therapy room is built with robust security protocols in mind.
There have been no breaches from either TalkSpace or BetterHelp, and even though their security record is spotless, the companies continue to invest in new security technology every day.
One of the biggest hesitations people have when they think about moving away from traditional in-person therapy to online therapy from TalkSpace and BetterHelp is giving up their security and privacy from those one-on-one conversations.
TalkSpace and BetterHelp should put your mind at ease in that department.
From the very start, you'll have to establish a secure account name and password. You'll also receive verification codes that authorize specific devices (and the respective mobile apps) you want to use to receive this not-so-traditional therapy.
All individual therapy sessions (and similar services) are protected with end-to-end encryption.
On top of all of that, every licensed mental health professional employed by these operations is sworn to professional ethics and legal responsibilities to keep your personal and private information exactly that – personal and private.
Areas of Therapy Available
BetterHelp – 10/10
TalkSpace – 10/10
How They Compare
 TalkSpace and BetterHelp offer a wide variety of therapeutic services, with experts employed to help with couples therapy, individual in-person therapy sessions, assistance with serious mental illness, and treating conditions like post-traumatic stress disorder.
Both platforms also offer family therapists and licensed clinical social workers that can assist minors and even help with things like treating sleep disorders and sleep therapy.
TalkSpace goes further than BetterHelp and emphasizes psychiatric services during these live sessions. BetterHelp offers psychiatrists but doesn't emphasize it.
After an initial evaluation and dependent on therapist availability, TalkSpace premium level members can move beyond talk therapeutic sessions and into full-blown psychiatric valuation sessions.
If that's something you're looking for – or something that you'd like to have the flexibility to take advantage of – TalkSpace and BetterHelp offer it.
You should know, however, that medication management services will only be available through TalkSpace. Psychiatrists are the only ones in the professional space that have the power to prescribe medication management, and right now, BetterHelp just doesn't offer medication management.
It's also important to know that TalkSpace will only prescribe specific medication management protocols. Any medication management protocol that calls for a psychiatrist to prescribe controlled substances will not be possible over the internet.
That's something that individuals are still going to have to seek out in-person therapy for.
Industry Reputation
BetterHelp -10/10
TalkSpace -10/10
How They Compare
 It's not hard to find glowingly positive reviews for either of these services.
Sure, there are a couple of people out there that have had negative experiences with BetterHelp or TalkSpace – especially those that were hoping both of these platforms would accept insurance as payment or offer even more substantial financial aid – but the majority of reviews for both of these platforms is quite positive.
 Customer service and support with these two platforms are exceptional.
The ability to switch therapists if you don't feel like a personal connection helps separate these companies from other competitors, too.
Combine that with unlimited messaging therapy premium tools, text video and audio live sessions, and accurate help from professionals who have led therapy sessions after therapy sessions for years, making these very attractive options.
Neither of these companies is a "fly-by-night" or pop-up style platform. They have been around for a while, have grown to dominate the industry for a reason, and are likely to continue to be the "top dogs" for years and years.
The Breakdown
As you can see, it's hard to find even just a little daylight between these top two services.
The prices are comparable (for the most part), the onboarding process is pretty similar and straightforward, and the usability of these platforms – almost entirely online only – are nearly identical.
Where these services differ (and even slightly) comes down to the type of therapists leading live sessions, the caliber of the therapeutic resources available, the overall client experience judged by genuine reviews online, etc.
Truth be told, you can't go wrong with either one!
Here's our detailed breakdown:
| | | |
| --- | --- | --- |
| | BetterHelp | TalkSpace |
| Price Point | 7 | 6 |
| Onboarding | 9 | 9 |
| Usability | 10 | 10 |
| Therapist Experience | 10 | 9 |
| Therapeutic Resources | 10 | 9 |
| Live Support | 10 | 10 |
| Client Experience | 9 | 9 |
| Security and Privacy | 10 | 10 |
| Areas of Therapy Available | 10 | 10 |
| Industry Reputation | 10 | 10 |
| TOTAL SCORE | 91/100 | 93/100 |
Our Winner – BetterHelp
 So there you have it, our detailed review comparing two of the best online therapy platforms in the business today.
TalkSpace is slightly superior in some aspects, but Betterhelp is more affordable and will meet nearly everyone's needs. Talkspace has an advantage for those who need medication management. However for most users, there will not be a difference:
For starters, the fact that you can sort of "mix and match" the different therapy services available from this platform helps separate it from BetterHelp. With BetterHelp, you get what they offer, and that's about it. Betterhelp's more straightforward plan will meet most users' needs, though.
TalkSpace goes a few steps further than BetterHelp in the psychiatric service department. Traditional talk style therapy is fantastic (proven to be incredibly effective), but sometimes mental health demands that full-blown psychiatric assistance be taken advantage of. While both services have psychiatric services available, TalkSpace has complete medication management.
That's just not something that BetterHelp currently makes available to their clients. Maybe that'll change in the future, but that's not the reality of the situation.
We do, however, admit that TalkSpace can quickly become much more expensive than BetterHelp services which have a more "all-in-one" kind of price point that is super predictable from one month to the next and will meet nearly everyone's needs.
You'll want to be well aware of that going into things.
To offset the premium price tag a little bit, though, TalkSpace does accept some insurance plans. BetterHelp does not have that kind of payment infrastructure in place right now.
When you get down to it, there's a lot to like with both platforms.
The idea here is to establish a long-term relationship with one of these platforms to get the kind of care and help you're after.
Best of luck going forward!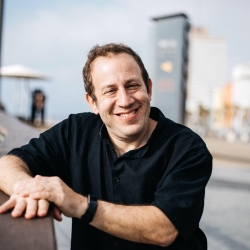 Latest posts by Jacob Maslow
(see all)