You should never have to forgo your mental health due to psychiatrist costs, but unfortunately, in today's world, it is expensive to receive therapy sessions from mental health professionals. The anxiety about the costs can cause you to experience a lot of distress. Especially for those out there who don't have health insurance. 
If you need a breakdown of the typical fees associated with visiting a psychiatrist, keep reading as we look below. 
What Is A Psychiatrist?
Before we cover the costs, let's look at what a psychiatrist is and what kind of services they can offer. 
A psychiatrist is someone who has qualified as a doctor before going on to specialize in psychiatry for an additional four years of study. They have a lot of training and experience within the mental health field and are therefore well versed in various mental illnesses. People look for help from psychiatrists for a range of different reasons. Some of these are listed below. 
Hallucinations
Mood disorders
Sadness
Anxiety
Depression
Grief
Suicidal thoughts
Eating disorders
Panic attacks
Phobias
Personality disorders
Marital issues
This list is not exhaustive, and there are many more reasons why a person might decide that they need to visit a mental health professional.
How Much Does A Psychiatrist Cost With Health insurance?
First of all, let's take a look at how much psychiatric fees are for those who do have health insurance. Several factors go into this, primarily concerning your health insurance policy. 
The primary fee you will have to pay, if need be, is the visit to your doctor's office to determine which kind of mental health professional you should see. This will be a one-time cost. After this, if you have been referred, you will need to pay for your first psychiatric session. 
How much you pay for that psychiatric visit will depend on whether or not your psychiatrist is in or out of your insurance network. If they are in-network, then this will cost you far less. You can call your insurance provider to learn more about in-network psychiatrists. Out–of–network, on the other hand, will probably cost you a lot more. If you have, by chance, found a psychiatrist you'd like to work with and want to know if they're in your network, you can always call your provider to find out. 
Remember that some insurance providers will also allow you to visit an out-of-network psychiatrist and cover a small fee. 
To find out more about your insurance provider and if they are in-network, do the following: 
Call the insurance company directly
Call the office of your healthcare provider
Take a look at the website of your insurance company
Take a look at the website of the health care provider
How Much Does A Psychiatrist Cost Without Insurance?
Unfortunately, if you are somebody who does not have medical insurance, you will be required to cover all of the psychiatric costs yourself. For your first appointment with the psychiatrist, you can expect to pay around $500. However, the price decreases after this initial cost and decreases to $100 to $200 for the following visits. Online therapy would be significantly cheaper.
However, a thing to consider is that some psychiatrists offer what is called 'sliding scale fees. This system determines how much you pay for each session, based on what you can afford. This can help to cut the cost of your sessions significantly.  
What Factors Can Affect The Price Of A Psychiatrist?
There are a few different things that can alter how much a psychiatrist visit costs. Below are a few things to take into consideration.
Experience
The type of psychiatrist you visit will be a significant factor in determining cost. For example, psychiatrists who have worked in the field and gained significant amounts of experience over time will typically charge a lot more than those just getting started. In addition, some psychiatrists may have additional qualifications that might make them more esteemed than others. 
As well as this, some psychiatrists have gone on to study further and specialize in one field within mental health in particular. So for example, some psychiatrists specialize in eating disorders and all of the different sub-categories within this mental health branch. 
The Location
Another factor that might determine how much your psychiatrist will cost may be based on location. Because the cost of living in larger cities is elevated, the price they charge for each therapy session might be more than in a smaller town. Cost can also be determined by which body they are working for. Some work for schools, hospitals, and clinics and might charge based on their governing body. 
Session Frequency
A prominent factor contributing to cost is how many sessions you are receiving. These need to be determined both by you and your psychiatrist. Depending on why you are going to therapy in the first place, the frequency of your sessions will reflect this. If you are struggling with your mental health, your therapist might suggest you visit up to three times a week.
Online Vs Offline Sessions 
The cost will also depend on whether you attend the sessions in person or digitally. Some people might decide that they prefer to undertake the session in the comfort of their own homes, where they feel most comfortable, while others may prefer to have a face-to-face talk. One of the benefits of seeing a psychiatrist in person is that they can observe your body language more and get to know you better. On the other hand, in terms of cost, online sessions are usually more affordable. 
Treatment Plan
The treatment plan that you receive can also vary the cost of sessions. The type of plan you receive will be based on your specific diagnosis. Some different types of therapy include:
Cognitive therapy helps with recognizing unhelpful thinking patterns.
Behavioral therapy helps with harmful or unproductive behaviors.
Interpersonal therapy helps with the quality of your relationships.
Psychodynamic therapy helps you to have a clearer understanding of any unconscious issues.
You can enquire about the cost of your treatment plan immediately after your diagnosis. 
Final Thoughts
Although finding a low-cost psychiatrist can be difficult, there are options for reducing costs. By considering some of the factors listed above, you can make an informed decision about how you want to proceed. Things such as expertise, session frequency, and location contribute to cost, so take care to explore all the options available.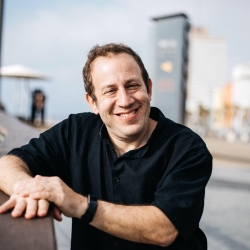 Latest posts by Jacob Maslow
(see all)