Through psychotherapy, cognitive behavioral therapy (CBT) aims to identify and find ways to overcome harmful behaviors, emotions, and thoughts. The conditions this form of talk therapy can help include anxiety disorder, extreme depressive disorder, post-traumatic stress disorder (PTSD), obsessive compulsion disorder, etc. Furthermore, the treatment is ideal for people of all ages, including children.
CBT Brought Changes in the Therapeutic Landscape
University of Pennsylvania psychiatrist Aaron Beck founded CBT in the 1960s. Beck wanted to explore more empirical therapy forms since he felt Freudian psychoanalysis prevented depressed patients from overcoming their disorder by entrenching negative thoughts.
His approach had roots in the work of another pioneer in the field, Albert Ellis, who offered a treatment known as Rational Emotive Behavioral Therapy (REBT). Both treatments provided short-term and goal-oriented options based on scientific validation.
Differentiating CBT from Other Forms of Therapy
The difference between CBT and the other approaches (these include psychanalytic and psychodynamic therapy) is that it concentrates on the present instead of delving into the past. For example, together with their therapist, the patient explores their emotions when they begin to feel anxious. Further, they look for the emergence of harmful patterns and explore ways to respond.
Despite asking about family history, the clinician won't continue to delve into childhood events. Instead, during the session, the emphasis remains on addressing the rational concerns causing their anxiety, depression, insomnia, etc., while encouraging them to challenge their irrational beliefs, contemplation, or catastrophizing.
Understanding How CBT Works
Improving attitudes, beliefs, and thoughts that affect behaviors and feelings can help people make positive changes that reduce psychological distress and form new habits to help them cope and function confidently.
Transforming the Thought and Behavioral Processes
A therapist helps people identify distorted views and negative perceptions that affect their behavior. They learn to turn negative thoughts into helpful ones, allowing them to decrease their distress.

Unfortunately, people with distorted views tend to have an obstructive outlook that can make them see situations as catastrophic. Some other effects include jumping to conclusions and only being able to see things as good or bad, never in between.
If not checked, these negative thought processes become automatic, and CBT's purpose is to teach people to challenge them by taking action and making decisions.
During their CBT course, people learn to discern these automatic, unhelpful thoughts and underlying assumptions from facts. They also learn to develop a healthier way of seeing situations.
Typical CBT Session Activities
CBT activities vary depending on the symptoms and circumstances involved. Sessions may entail:
Regular one-on-one or group sessions
Sometimes a combination of both one-on-one and group sessions
Regular feedback to discuss progress
Role-playing activities
Learning how to calm their body and mind
Gradual and increased exposure to the things they fear
Homework assignments to observe and recognize patterns
Maintaining a cognitive behavioral diary
Learning and practicing skills on how to promote positive behavioral alteration and growth
Length of CBT Course
Course lengths differ, but the average person has between 5 and 20 weekly sessions that last 45 minutes each. After that, people can continue with further sessions spaced further apart but must continue practicing the skills learned. On average, an entire course takes 3 to 6 months to complete.
Conditions Treated by CBT
During the short-term treatment of CBT, patients with the following conditions can learn to focus on their present thoughts:
Addiction
Anger issues
Anxiety
Bipolar disorder
Depression
Eating disorders
Panic attacks
Personality disorders
Phobias
However, CBT can also help people cope with other issues like:
Chronic pain
Serious illnesses
Break-ups, relationship problems, and divorce
Grief
Insomnia
Low self-esteem
Stress management
Final Word: Effectiveness and Challenges of CBT
CBT is a well-studied treatment, and researchers show the therapy's effectiveness for all the above conditions and issues. Furthermore, data from the U.S. show that 80% of those surveyed say it is a good investment, 84% feel it helps them achieve their mental health goals, and 91% are satisfied with the quality of therapy.
On the other hand, people also face several challenges during cognitive behavioral therapy. For example, changing their thoughts remains difficult for some, even though they become aware that these are not rational or good.
Unlike psychoanalytic psychotherapy, which delves into the unconscious, CBT uses a more structured approach where the therapist often takes control. Therefore, the individual must be willing to put in the time and effort to do the work required as they learn to analyze feelings and thoughts.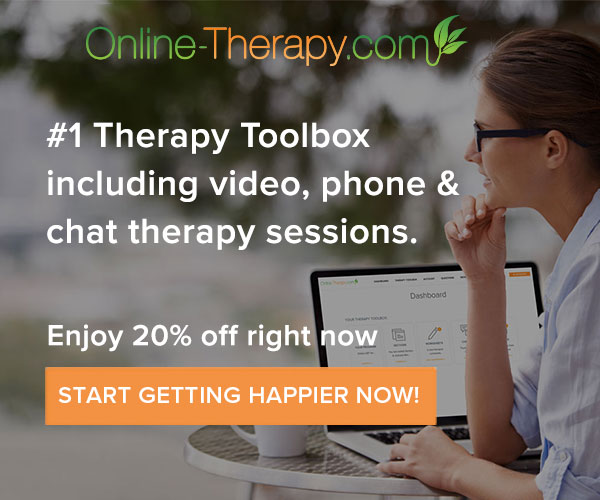 Finally, cognitive behavioral therapy requires a gradual approach. People work toward reaching a goal through behavioral changes made progressively. They do this by working toward understanding what happens in their mind and body and changing the way they respond. In just a few words, they learn to develop an effective coping mechanism as they move forward.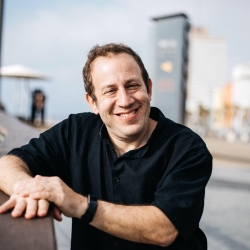 Latest posts by Jacob Maslow
(see all)
Images Courtesy of DepositPhotos