If you are someone who has trouble with insomnia or are a worried parent who wants to ensure that their little one gets enough healthy sleep, you should consider buying a sound machine. In the past couple of years, this product has become massively popular for its anti-anxiety and sleep-promoting effects.
To help you find the right model for your budget and needs, we've prepared a list of the best sound machines for sleep. Throughout this article, we will go over the highlighting features of our top five products, discussing the application, advantages, and potential downsides. Let's get started!
Comparison Chart
Best Sound Machines for Sleep Reviews
Magicteam Sound Machines White Noise Machine
This inexpensive model from Magic Team is worth considering if you want to experiment with different varieties of white noise. This machine's control quality function, in addition to basic white noise sounds, includes fan, wave, fire, bird, water, rain, and clock-inspired noises to assist you, your dog or your child relax.
It is extremely appropriate for anyone to listen to, especially newborns and frightened individuals. It will assist you in getting a good night's sleep by allowing you to choose between 20 non–looping noises. It may be utilized at home, at the workplace, or on the road.
Review
This adaptable white noise machine is yet another industry leader. Its appeal, on the other hand, stems from the qualities it offers. First, the gadget is small and light, measuring 6.3″ x 4″ x 2.4″ and weighing only 0.37 pounds. It is perfect for usage at home and on the road. You can customize the machine to your optimum level of comfort with its 32 volume settings.
It can also filter out unwanted noise, resulting in a peaceful sleeping environment. Protect your hearing and reduce noise pollution with no-looping audio and cutting-edge technology. Enjoy its entertaining, compact, and peaceful sounds. You may use white noise, pink noise, fan noises, and a variety of other sounds. This machine is suitable for both adults and children.

It is great to know that the sounds don't repeat. It also has a smart memory feature and five preset AUTO-OFF settings ranging from 60 to 300 minutes. This white noise machine is small enough to fit in the palm of your hand and is ideal for traveling. Because you've set the timer, you don't have to get up to switch the system off. It immediately recovers the previous volume, tone, and time thanks to its intelligent technology. It includes a simple timer and is small enough to use at home, at work, or on the road.
The white noise machine may be used as a sleep sound timed therapy to help you fall asleep with low white noise noises that progressively increase the longer you listen.
The only issue is that if you put it in a louder or larger environment, it can be too silent. Nonetheless, the advantages exceed the disadvantages. Magicteam's noise machine incorporates a modern portable design and delivers a beginner-friendly performance at a cheap price while providing calming natural sounds such as white noise, fan, stream, rain, ocean, bird, and bonfire.
Pros
Offered at a highly affordable price

Has over 20 looping natural sounds

Comes with 32 volume settings

Perfect for adults, babies, and dogs

Features a portable and sleek-profile design

Can be powered with USB or AC
Cons
May not be perfect for louder/larger areas
Sound+ Sleep
Sound+Sleep is a technology-based sound machine that is sleek, black, and has a tear-drop-shaped. It has a headphone port for privacy, a four-level timer display with the choice of continuous play or progressive switch off, and a total of 10 tunes to pick from. The machine's whole top is a speaker. The Adaptive Mode and Richness Level are the two most striking features.
Review
Adaptive sound technology is used by the Sound + Sleep sound machine to hide external disturbances that prevent you from concentrating or sleeping properly. It also has a richness option that alters the tone of the sleep sound being played. The Adaptive Therapy system is one of the few sleep machines that allows you to alter the tone of your sleep sound. The sound profiles on this sleep machine are of excellent quality.
We didn't detect any discernible looping after listening for a lengthy amount of time. The lack of evident looping contributes to the sound profile's natural and genuine feel. The soundscapes are lush and relaxing. It performed an excellent job of entirely disguising both stereo music and traffic outside.
The large circular dial on the front of the machine may be used to select between the 10 sound settings. Waterfall, fireplace, ocean, meadow, train, city, rainfall, creek, meditation, and white noise are among the options. Except for the waterfall scene, all of these seem fantastic. Unfortunately, it sounds like a box fan when the waterfall profile is selected without the richness settings enabled.
It sounds like the white noise profile when the richness setting is pushed. The abrasive noises of the vacuum and blender were a source of frustration, as they are with most sound equipment. Although the Sleep + Sound was able to muffle the unpleasant hiss of both noises, they were heard.
The sleep machine has two distinguishing characteristics. The first is the front-facing adaptable button. When the adaptive feature is activated, the sleep machine employs its built-in microphone to assess the level of noise in its surroundings. When the level of the selected sleep sound is increased in response to increased external noise, the loudness of the invading sound is likewise increased to disguise the intruding sound. To preserve a peaceful environment, the loudness increases are modest rather than aggressive.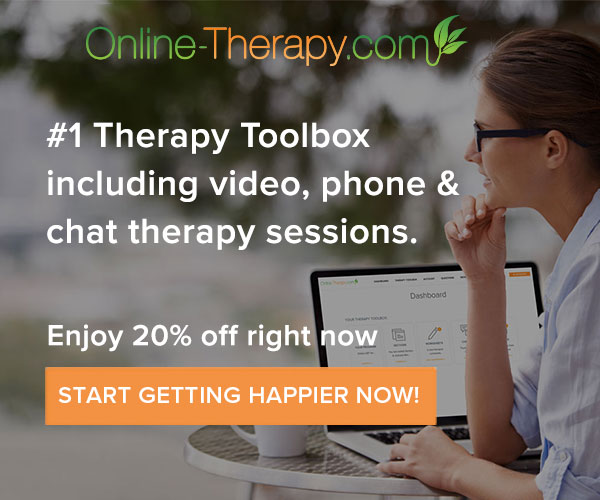 This white noise machine also has a unique richness button. It modifies the tone of the sleep sound you've chosen. It comes with a timer that can be set between 30 and 120 minutes or turned off manually. The timer on the Sleep + Sound machine offers more options than any other timer.
You can also turn the lights off by pressing a display button on the control panel. What you should keep in mind is that it doesn't offer an alarm clock and that it runs on a power outlet only (no batteries as an alternative source).
Overall, it is a beginner-friendly sound machine that offers a wide variety of crystal clear audio and does a fantastic job blocking background noise.
Pros
Comes with 10 crystal clear nature sounds

Does a great job blocking background noise

Comes with an innovative timer

Offers an adaptive therapy system for altering sleep sounds

Incorporates an innovative richness level feature

Features are beginner-friendly
Cons
Could be considered pricey

Doesn't run on batteries
Douni Sleep Sound Machine
Next up is the Brookstone white noise machine. While it is marketed at newborns, it appears to work as well for all household members. In addition to the white noise program, five more programs are available, all of which were created by an award-winning neuro acoustics team. Some of the programs are designed specifically for newborns. In contrast, others, particularly the acoustically superior white noise program, are suited for general usage, allowing this machine to be used by any family member.
Review
In a 4.4-inch size, Douni's white noise machine has 10 nature sounds, seven fan noises, and seven white noise sounds. It fits neatly on your bedside table and the wood-grain texture mixes in with any room's decor without being distracting. Nature noises such as campfires and crickets are included, allowing you to obtain a personal dosage of white noise without disturbing others in the room.
It's only 9.7 ounces and 2.3 inches tall, so it'll fit inside your bag or suitcase. It also has a 3.5mm headphone jack for private listening and can be adjusted to over 35 different volume levels to help you get the right sound for your environment.
A power adapter, power cable, and user manual are all included in the box. The Douni sound machine is on par with its more expensive counterparts in terms of quality. It also comes with a 45-day money-back guarantee and a 12-month hassle-free warranty from the date of purchase. For added longevity, the sound device has a wood finish. It's also simple to use and comes with a cable hole to keep your workplace tidy.
Due to its simple features and style, the Douni sleep machine is one of the most popular sleeping aids on the market. It offers auto-off and continuous-run modes, as well as a timer. It contains a headphone port, 32 volume levels, and an automated timer that switches it off after 30, 60, or 90 minutes. Thanks to the USB connector, it may also be used as a phone charger. It also has a headphone jack, which allows you to listen to music quietly and without bothering others. More impressively, it comes with various volume settings in 85dB increments to accommodate any environment.
The memory function is the most attractive feature, as it remembers your previous settings for the timer, sound, and volume level, so you don't have to modify everything every time you turn it on.
Our only issue? The fact that it has a SKIP sound that loops. Nonetheless, the Douni machine is an excellent alternative because of its low price and advanced, user-friendly design
Pros
Comes at a highly affordable price

Offers 24 different sounds for sleep promotion

Has 32 volume levels

User may set a timer up to 90 minutes

Has a sleek and attractive wood finish

Beginner-friendly with an auto-off mode
Cons
Contains a SKIP looping sound
LectroFan EVO
Moving on with our list of the best sound machines for sleep, we can't miss out on the LectroFan EVO, which comes with 22 non-looping sounds and is considered effective in reducing anxiety and promoting sleep. The LectroFan EVO masks annoying background noises and is better than similarly priced devices thanks to electronically created noise options in a range of frequencies. It has simple settings, a more extensive volume range than the other devices we tested, and a tiny size that makes it portable and won't take up too much space on your nightstand.
Review
The LectroFan white noise machine has a futuristic design and is light and portable enough to carry with you on the go.
It's small enough that it won't take up too much space on your bedside cabinet, even if it doesn't appeal to everyone's sense of taste.
The AC adapter, USB cable, and central unit are all included in the package, which comes in a little box. Either means a laptop may power the gadget. However, it must be connected at all times. The device is palm-sized and comes in three colors: white, grey, and black. Although there are a few significant changes, the design builds on the popularity of the preceding LectroFan model.
The machine's operation is uncomplicated and straightforward. It promotes sleep and relaxation by using simple white noise. White noise encompasses a broad spectrum of noises, including high-, mid-, and low-frequency sounds. The sound is similar to that of flowing water, a waterfall, or even the spinning of your fan at night.
Pink noise is a low-frequency sound spectrum that sounds like rain. This option may be more calming than white noise for some individuals. At the bottom end of the range, brown noise is a significantly more substantial soundscape. It is akin to the smooth cadence of waves on the coast and lacks the high-frequency sounds of other noises.
While it won't block the loud snoring of someone sleeping next to you, it does fantastic with most other disturbances. It comes with a timer and an auto-off feature. The main issue that we have? Both the Lectro app and the digital panel aren't as user-friendly. However, the superb functionality in blocking disturbances and playing relaxing sounds justifies the price.
Pros
Does a great job masking disturbances

Can be powered through an outlet or a laptop

Available in three different colors

Offers a spectrum of white, pink, and brown noise

Does not loop sounds

Features a sleek and attractive structure
Cons
Could be more user-friendly
Marpac Dohm Classic the Original
Last but certainly not least is a product that is highlighted by a classic design that offers a variety of nature-inspired ambient sounds. The Marpac Dohm is a white noise machine with no other noises or functions. It is effective in masking noise to provide a peaceful and calm environment for concentration or slumber. Inside this sleep machine, a real fan produces a steady stream of white noise that sounds natural and flowing. Despite its restricted feature set, the Dohm is one of the finest at concealing irritating noises.
Review
Firstly, it is highlighted by a classical design which means that it doesn't come with a fancy digital panel or a variety of premium features. How do you adjust the volume and the audio? By twisting the traditional half-dome buttons. It would help if you kept in mind that unlike most of its competitors, the Dohm doesn't produce pink or brown noise but is limited to white noise. However, it does a fantastic job blocking most disturbances while offering impressive crystal clear audio for reducing your anxiety and promoting sleep.
The white noise generator has two fan speeds: slow and rapid. By rotating the top and body of the machine to modify the airflow within the Dohm, you can modify the tone of the noise. The fan's inherent white noise produces a tone that rapidly becomes ambient and fades into the background. Overall, it is an effective, traditional sound machine that you won't regret.
Pros
Doesn't come with complicated buttons (newbie-friendly)

Features eight different sounds

Does a great job blocking disturbances

Provides high-quality white noise

Includes two fan speeds
Cons
Wrap Up
In the end, all of the mentioned sound machines should do a good job promoting your sleep and helping you cope with anxiety. Our personal favorite is the Magic Team Sound Machine because it doesn't play looping sounds and offers 20+ nature-inspired tunes while blocking almost all disturbances. As our second, high-end choice, we would go for the LectroFan EVO for its premium features and a vast spectrum of white, brown, and pink noises.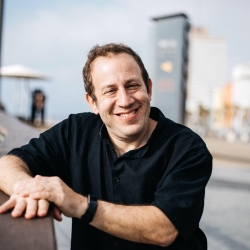 Latest posts by Jacob Maslow
(see all)
Images Courtesy of DepositPhotos