In today's busy world, more and more of us are negatively affected by the mental and physical damage stress can cause.
Stress has a wide range of effects, including depression and low mood, fatigue or inability to sleep, heart stress, and muscle tension.
Fortunately, a number of supplements are available that use the power of natural herbs and nutrition to help our bodies handle stress and promote a calmer mood. Here are the best supplements for stress in 2022.
Comparison Chart
Best Supplements for Stress Reviews
Choice Ashwagandha Root Powder Extract of Black Pepper
Ashwagandha (Withania somnifera) is an herb that has been used in traditional Indian medicine since ancient times. It is an adaptogen with a wide range of benefits that protect the mind and body from the damage of stress.
Black pepper improves the bioavailability of ashwagandha, so it is easier to digest and helps unlock the full benefits of the supplement.
Product Highlights
The Physician's Choice Ashwagandha 1950mg contains a high amount of ashwagandha per tablet, along with black pepper to improve absorption.
This supplement is made from 100% USDA certified organic ashwagandha and has pure root powder with no leaves or stems. Each vegetarian capsule contains just ashwagandha and black pepper extract, with no additives, binders, or fillers.
It's vegan, non-GMO, and gluten-free. Physician's Choice supplements are manufactured in the USA in a cGMP-registered facility and are third-party tested for purity and quality.
The Good
The Physician's Choice Ashwagandha 1950mg Organic Ashwagandha Root Powder Extract of Black Pepper is a pure and simple ashwagandha supplement, containing only ashwagandha and black pepper in a vegetarian capsule.
There are no additives, binders, fillers, or other unwanted ingredients. The ashwagandha is sourced directly from its native land of India, and only the roots are used to create the powder, so it doesn't contain leaves or stems or low-quality ingredients.
It's also certified organic and tested for purity, so it's an excellent choice for people who simply want the benefits of ashwagandha without any additives.
The Bad
This supplement's serving size is three capsules, which means that a bottle doesn't last very long and may be more capsules than people want to swallow every day.
Ashwagandha and black pepper may have some unexpected side effects, and people who are on prescription medication should always check with their doctor before starting this supplement. It may also be a good idea to begin with a single capsule and increase the dosage gradually.
Pros
Very high quantity of pure organic ashwagandha root powder and black pepper extract
Vegan, non-GMO, gluten free
Made in the USA in a certified facility
Third-party tested for purity
Cons
Three tablets per day to reach the suggested dosage
May have unwanted side effects or interfere with the effectiveness of other medications
Zen Anxiety and Stress Relief Supplement
The WellPath Zen Anxiety and Stress Relief Supplement contains a blend of vitamins, minerals, herbs, and amino acids to help you manage stress and anxiety.
Stress can affect how the body absorbs and processes nutrients, and even minor vitamin deficiencies can affect mood and temperament.
B-complex vitamins help stabilize mood and energy levels, and this supplement also contains a broad range of nervines known to promote calmness and relieve stress.
With ashwagandha, Rhodiola rosea, L-theanine, lemon balm, Hawthorne leaf, passionflower, and more, it's a complete formula for staying calm, focused, and upbeat.
Product Highlights
The WellPath Zen formula contains Vitamin B-1, Vitamin B-2, Vitamin B-3, Vitamin B-6, Vitamin B-5, Magnesium, Zinc, Lemon Balm Extract 10, Passion Flower Extract, Ashwagandha Root Extract, Rhodiola rosea Extract, Bacopa monnieri Extract, Hawthorn Leaf and Flower Powder, Hops Extract, L-Theanine, and Bioperine, along with hypromellose and organic rice hull concentrate to form a vegan capsule. The ingredients are naturally sourced, and it is gluten-free, soy-free, and non-GMO.
WellPath is a trusted brand in wellness supplements, with endorsements from Men's Fitness, Vogue, and The New York Times. Their Zen formula is manufactured in a GMP-certified facility in the USA and third-party tested.
The Good
WellPath is a company with an excellent reputation for quality. Their products are made in the USA, so you can feel good about this supplement's quality and integrity. This Zen formula contains virtually every herb, vitamin, and mineral with mood-boosting and stress-relieving benefits, so it's a very complete formula.
The Bad
The Zen formula contains exceptionally high amounts of B-complex vitamins, which are mood-stabilizing but also energizing. It has relatively low amounts of calming nervines compared to some other stress supplements.
While this formula is intended to boost mood and provide energy for socializing, some people may prefer a stress relief supplement that is simply calming and relaxing. Some people may prefer to have two separate products: a B-vitamin supplement when needed and a calming supplement.
Pros
A high-quality product that is third-party tested
Comprehensive formula full of mood-enhancing and stress-relieving ingredients
No additives, binders, or fillers
Vegan, gluten-free, soy-free, and non-GMO
Cons
Some people don't want or need very high doses of B vitamins in a stress-relieving supplement
VividLabs Anti-Anxiety & Stress Relief Supplement
VividLabs Soothing Stress Support is a completely plant-based supplement formulated to calm stress and anxiety without making you sleepy. It has ingredients that help boost your mood and increase serotonin naturally, with B-complex vitamins and nervines to reduce the effects of stress and anxiety.
Product Highlights
VividLabs Soothing Stress Support contains a carefully balanced formula that includes Vitamin B1, B2, B5, B6, Biotin, Niacin, Calcium Carbonate, Magnesium Oxide, Zinc Oxide, Potassium Gluconate, Rhodiola, Lutein, Ashwagandha, Chamomile, Gaba, Lemon Balm, Skullcap, Hawthorn, Bacopa, Magnolia, Passion Flower, Valerian, L-Theanine, Oat Straw, Mucuna Pruriens, St John's Wort, Hops, Griffonia Seed Ext 5-Htp and more, in a vegetarian capsule with no binders or fillers.
It contains pure organic ashwagandha root powder. This supplement is made in the USA in a GMP certified facility and is backed by a money-back guarantee.
The Good
The wide range of vitamins, nervines, amino acids, and other nutrients in each capsule is designed to create a calm, stable mood without making you sleepy or unable to focus.
The Bad
Because each tablet contains a "proprietary blend" of nervines, it's difficult to say how much of each nutrient is in the formula. It may have as little as 25mg of ashwagandha in each tablet, which may be too low to have a noticeable effect.
The image of their nutrition label has different information than the nutrition label on the product bottle, making it difficult to tell exactly what each tablet contains. The shown nutrition label is also inaccurate: The recommended DV of Vitamin B1, for example, is 1.2 mg, so 12mg is 1000%, not 800%, as pictured.
Pros
Comprehensive formula with a wide range of ingredients to boost mood and reduce stress
Made in the USA in a GMP facility
Money-back guarantee
Cons
Labeling is vague and inaccurate
Calm On, Natural Anti-Anxiety Calming Plant-Based Supplement
Calm On is produced by The Healthy Hamster, a company dedicated to quality and authenticity. Their products are made in the USA at an FDA-registered facility, in small batches to preserve quality.
All their products are gluten-free, wheat-free, soy-free, dairy-free, cruelty-free, and non-GMO. Their ingredients are certified authentic and verified in a third-party laboratory, and they back everything they make with exceptional customer support and a 30-day money-back guarantee.
Their Calm On supplement is made from 100% organic, hand-picked extracts that minimize stress and stabilize mood.
Product Highlights
Calm On contains 7 plant-based ingredients that improve mood and reduce stress and anxiety. It has gotu leaf powder, ashwagandha root, St. John's wort, eleuthero root, Rhodiola root, lemon balm, and ginkgo.
All the ingredients are vegan, organic, cruelty-free, and non-GMO, and the product is made in the USA in an FDA-registered facility. It's tested for quality and purity and backed by a money-back guarantee.
The Good
The Calm On formula contains just 7 well-known calming and stabilizing plant compounds without any additional ingredients. The ingredients are certified organic, non-GMO, and tested for quality and purity, so you know exactly what you are getting. It's great that Healthy Hamster backs their products with service and a money-back guarantee.
The Bad
The supplement contains stress-reducing ingredients in amounts that have been tested for effectiveness, but that doesn't mean it will work for everyone.
Pros
Formula based on the most popular and potent plants for stress relief
Ingredients tested for authenticity and manufactured in small batches for quality
Organic, vegan, non-GMO, cruelty-free
Made in the USA in an FDA-registered facility
Money-back guarantee
Cons
May not work for everyone
Nuven Naturals Mood Support – 100% Plant-Based Anxiety and Stress Relief Supplement
Nuven Naturals Mood Support is an all-natural adaptogenic blend for relief of anxiety and stress. It's made with only plant-based ingredients that are non-GMO and non-habit-forming. This supplement is made in the USA in a GMP-certified and FDA-registered facility and backed by a money-back guarantee.
Product Highlights
Nuven Naturals Mood Support contains 12 powerful ingredients, including 6 adaptogens that support a more calm, positive mood. It has an all-natural, plant-based blend of ashwagandha, Bacopa Monnieri, Rhodiola Rosea, St. John's Wort, Eleuthero root, Holy Basil, Ginkgo Biloba, Gotu Kola, Hawthorn Berry, Lemon Balm Leaf, Passion Flower, and Black Pepper in a vegetable capsule.
Nuven Naturals ingredients are non-GMO, and this supplement is made in the USA in a GMP-certified and FDA-registered facility.
The Good
Mood Support contains 6 adaptogens known to ease the effects of stress and anxiety and promote a calm mood. It doesn't contain any stimulating B-vitamins and has plant-based ingredients in amounts that are effective and non-habit-forming.
It's made in the USA in a quality facility, from non-GMO ingredients, so it's a clean and simple vegetarian stress supplement.
The Bad
As with other natural and plant-based products, even though there are studies that show these ingredients to be beneficial, this supplement won't work for everyone.
Pros
All-natural, plant-based, non-GMO ingredients
Blend of nervines and adaptogens that boost mood and reduce stress
Made in the USA in a GMP and FDA-registered facility
Money-back guarantee
Cons
May not work for everyone
Buyers Guide
If you are shopping for a stress-relieving supplement, here are a few things to consider.
Supplement Types
Supplements come in various forms, including liquids, powders, capsules, and tablets. It's important to remember that, if you are looking for a supplement that is easy to swallow, the capsule or tablet size limits how many plant-based ingredients it can contain; a small, easy-to-swallow pill necessarily has fewer herbs or nutrients in it.
That's why the serving size of most stress-relieving supplements requires 2-3 tablets. Stress relieving supplements typically come in either:
Tablets
Tablets often have higher amounts of active ingredients and are more shelf-stable, and last longer. However, there are other ingredients (binders, stabilizers, etc.) that are necessary to combine elements into a stable, long-lasting tablet shape. In the digestive system, tablets tend to be absorbed slowly and unevenly.
Capsules
Capsules are typically absorbed more quickly and consistently in the body. They also can be made without any additional binders or stabilizers, so they often have the active ingredients in a purer form. However, capsules degrade in the bottle more quickly, especially if they are stored improperly.
Ingredients
Supplements for stress often contain high amounts of only 1-2 active ingredients or contain a blend of many different stress-relieving and mood-supporting ingredients.
Because these ingredients are potent and effective and all-natural and have complex effects, they may not work for everyone. They may interact in unexpected ways with other supplements or medications.
When taking a supplement with a broad spectrum of ingredients, if you have an unwanted reaction, it can be difficult to determine which specific component is causing the problem or not working for you.
It's a good idea for people with existing health conditions or who are taking medications to choose a supplement with few ingredients and increase dosage gradually to avoid unwanted side effects. It's also always a good idea to talk with your physician before starting a new supplement.
Taste
Stress-relieving supplements are designed to be swallowed so that you don't experience the taste. However, capsules and tablets often have an aftertaste even when they aren't chewed.
The best supplements for stress are natural and plant-based, so they may have a vegetal aftertaste: some people compare it to the taste of grass or plants.
If you are very sensitive to unpleasant tastes, take a supplement just before a meal, or swallow capsules with juice or other beverages that have a flavor that you prefer.
Ease of Use
When starting a new supplement, it's always good to consider how it will fit into your current lifestyle. Read the directions to determine how many pills are recommended and whether it should be taken before or after meals. In most cases, stress-relief supplements are straightforward to use.
Amino Acids
Amino acids are an essential part of relieving stress. Stress alters how the body processes amino acids, and amino acids are also critical building blocks of the body's feel-good hormones, including serotonin, dopamine, and melatonin.
For this reason, many supplements for stress include amino acids to help support the body's stress response. If your diet is low on protein or doesn't contain a diverse range of proteins from different sources, it's a good idea to choose a stress-relieving supplement that includes amino acids.
FAQs
Is it Possible to Get Addicted To Supplements?
Some supplements may contain prescription drugs or addictive ingredients that can cause a physical addiction. Dietary supplements are not regulated the same as drugs and some companies have been found to produce products containing unapproved and unregulated ingredients. If you are concerned about supplement addiction, always check the ingredients and choose reputable brands or brands that have gone through third party certification.
Kratom, a herbal extract that has gained popularity in the last decade in its use for mood enhancement, fatigue reduction, pain relief and sedative effects should be used with caution if you are concerned with getting addicted to supplements. It acts on opioid receptors and has been shown to cause withdrawal symptoms similar to opioids.
Even supplements that do not have a proven risk of physical addiction may carry some risk of psychological dependence, as some people may believe they cannot function as well without their supplement(s). A case study of a woman in India showed her to be addicted to calcitriol (an active form of vitamin D) injections despite not having any physiological explanations for her addiction such as feelings of euphoria or relief of negative emotions.
When taking supplements, it is best to follow the recommended dosage and not exceed the suggested limit. Lastly, consult with your physician before starting a new supplement regimen, especially if you have any health conditions.
How Will I Know That the Supplement in Use is Actually Performing Its Function?
Stress-relieving supplements are designed to promote a feeling of calmness and prevent strong negative emotions. Many of them are also formulated to generally improve mood or even improve cognitive focus and concentration.
If you don't notice any change in your mood or emotions, the supplement will probably not work for you. Still, you may try a different supplement with different active ingredients for improved results.
Can Nutritional Supplements Help Reduce Stress?
Nutritional supplements for stress are formulated with ingredients that have a proven effect on mood and stress levels. However, just because an ingredient (like herbs, vitamins, or amino acids) reduces stress, that doesn't mean that ingredient will work as expected on every individual or that the specific formula of that supplement will help reduce stress.
Low-quality supplements may contain low-quality forms of an active ingredient, or only trace amounts, or components that have been stored and degraded over time. When looking for a stress-relieving supplement, look for tested and proven quantities of the active ingredients and high quality in the supplement's supply and manufacture.
What are the Benefits of Relieving Stress?
Stress is now thought to be linked to more than 80% of all diseases and accounts for up to 90% of all visits to a physician. Negative stress has harmful effects on nearly every system in the body, affecting our emotions and physical and mental health.
People who regularly experience unhealthy stress should actively take steps to relieve stress, including visiting a doctor or mental health professional, modifying their work or lifestyle, or adopting stress-reducing habits like supplements, meditation, exercise, or journaling.
What is the Best Herb for Stress?
Many herbs have been proven to have a beneficial effect on stress in various ways. Generally speaking, there are two classes of herbs that reduce the impact of stress:
Nervines
Nervines are classes of herbs that affect the human nervous system. They form the backbone of traditional medicines worldwide and are usually considered safe and non-habit-forming. Nervines include the herbs that we commonly associate with calmness and relaxation, like:
Oat seed
Hawthorne
California poppy
Lavender
Chamomile
Lemon balm
Passionflower
Skullcap
Verbena
Adaptogens
Adaptogens are a class of herb with a broad range of powerful effects on the body's systems. Adaptogens interact with our adrenal systems, altering physiological and hormonal responses to stressors.
Many traditional nervines have been found to also be adaptogens because of their powerful systemic effects. Some of the best adaptogens for stress include:
Ashwagandha (Withania somnifera)
Asian ginseng (Panax ginseng)
Eleuthero (Eleutherococcus senticosus)
Magnolia berry (Schisandra Chinensis)
Golden root (Rhodiola Rosea)
Licorice root (Glycyrrhiza glabra)
Water hyssop (Bacopa monniera)
Indian pennywort (Centella Asiatica)
Final Verdict
If you are looking for your first stress-relieving supplement, the Healthy Hamster Calm On is the best choice. It's made to the highest standards and contains 7 natural ingredients to help fight stress and promote a calm mood.
Because it has a limited number of components, it is less likely to have unwanted side effects and will be easier to determine whether the supplement is working or not.
If you are already taking a stress-relieving supplement and it isn't working, or you need more powerful effects, you may want to try the WellPath Zen Anxiety and Stress Relief Supplement, which includes a wide range of stress-fighting ingredients to support your body and mind on many levels.
The formula consists of herbs, vitamins, minerals, and amino acids to improve your stress response on every level while boosting mood and energy levels.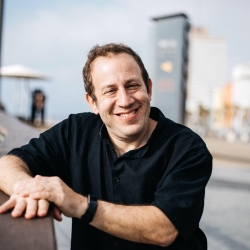 Latest posts by Jacob Maslow
(see all)
Images Courtesy of DepositPhotos
This site contains affiliate links to products. We will receive a commission for purchases made through these links.