Mental health is critical, and although it all starts with you, there are choice supplements that can help improve your mood, relieve anxiety, and enhance your cognitive performance.
One of these supplements comes from a naturally occurring plant known as Ashwagandha. The problem is finding a high-quality Ashwagandha supplement that works and is safe to take. We have an excellent option for you.
Physician's Choice Ashwagandha Extract
Physician's Choice produces a safe and organic product that provides various benefits for both your mind and body. In terms of Ashwagandha extracts, this is hands down one of the very best out there.
Who is This Product For?
Ashwagandha extracts like this are ideal for, well, everybody. This extract has many benefits for both the mind and body. It's something that everybody can benefit from in some way.
We will be taking a closer look at these benefits in the features overview section further below. Whether you need more energy, a mood stabilizer, you need to relax, sleep better, and more, this Physician's Choice Ashwagandha Extract could be perfect for you.
What's Included?
When you purchase this Physician's Choice Ashwagandha Extract, you get a total of 90 extra-strength capsules for a full one-month supply, with each capsule containing a 1,950 mg dose of Ashwagandha. This product is made with Ashwagandha root powder and organic black pepper extract in a vegetable glycerin capsule.
Overview of Features
In case you are wondering what this Physician's Choice Ashwagandha Extract can actually do for you, let's take a closer look. First and foremost, Ashwagandha extracts are known to help increase energy and calorie metabolism, which results in a more alert you with more energy throughout the day. It can also help with weight management.
Ashwagandha extracts are known to help decrease stress and anxiety, plus they can also be beneficial for people who have trouble sleeping. Moreover, this extract seems to be a great mood enhancer too.
Besides these benefits, Physician's Choice Ashwagandha Extract may also help control blood sugar levels, and it can help enhance cardiovascular health. Finally, extracts such as these are also known to help improve memory and overall cognitive function.
In terms of this exact product, you may appreciate that it is all-natural, pure, organic, and safe. Finally, Physician's Choice Ashwagandha Extract is third-party tested for both purity and quality, not to mention that it is made in the US in a cGMP-certified registered facility.
Tutorial
According to the directions, take three capsules once daily, at any time of day. Now, there is quite a list of possible side effects, including heartburn, upset stomach, potential headaches, and more.
We recommend reading the disclaimer/warning in full before taking the Physician's Choice Ashwagandha Extract. It also warns that pregnant or nursing women should avoid this product; anyone with IBS, ulcers, or GERD should also avoid this product.
Pros
Improves mood
Reduces stress and anxiety
Helps improve sleep
Provides energy
Helps with calorie metabolism
Can improve memory and cognitive function
Made in the US
Third-party tested
Pure and organic
Cons
Not intended for pregnant or nursing women
Not for people with GERD, IBS, or related conditions
Many possible side effects
Alternatives
You can find many Ashwagandha extract products on the market, so if this product causes side effects, there are others to consider, such as Sunbird Organics Ashwagandha Organic Capsules, Nutrivein Organic Ashwagandha Capsules, and Sandhu Herbals Ashwagandha with Zinc.
In case Ashwagandha extracts don't sound like they would be ideal for you, there are also other supplements out there to help relieve stress, anxiety, and other related conditions. One of the best alternatives in this sense would be these VividLabs Soothing Stress Support Capsules.
Conclusion
The bottom line here is that in terms of Ashwagandha extracts, this Physician's Choice Ashwagandha Extract is one of the best options available on the market at this time. Now, it may have some side effects that might affect you, but generally nothing too serious.
Who knows, although these kinds of supplements are not right for everybody, we would say that this one is worth a try seeing as it comes with so many potential benefits for both the mind and the body.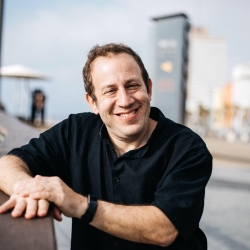 Latest posts by Jacob Maslow
(see all)
Images Courtesy of DepositPhotos
This site contains affiliate links to products. We will receive a commission for purchases made through these links.