Sleep is essential to every aspect of a person's health. But sometimes, in this hectic life, one has to find a way to get that sleep on the go or in a less than ideal environment. That is where a good sleeping mask can help them out. Because there are so many people that have this issue, there is a wide range of options available, and we are going to take a look at several of the best sleeping mask options available on the market to help them out.
Comparison Chart
Sleeping Mask Reviews
MZOO Sleep Eye Mask
The first sleeping mask on the list is a fantastic 3D contoured cup sleeping mask. Designed to be a blindfold-like option, this mask can be used for meditation as well as sleeping. Because of its versatility, it is an excellent option for just about anybody.
Review
The mask is crafted in multiple colors, which may not have anything to do with the performance but is still essential to many people. This mask is made with rebound memory foam and a contour style to help make it more comfortable. The entire mask is finished with a heat-bonded technology which helps bond the high-quality fiber fabric. Finished with an adjustable strap, this is a well-crafted mask.
All of the carefully crafted features included in this mask design help elevate the performance and comfort of the wearer. The memory foam used in the mask's interior to create the 3D molded form makes this mask super comfortable to wear, even for long durations of time. In regards to the 3D molded shape, this is included explicitly so that the pressure on the eyes is reduced compared to other forms of sleep masks. 
One of the best things about this mask is that users can easily customize it to the size of their heads. This is thanks to the inclusion of the adjustable buckle strap. All in all, this mask is crafted with high-quality materials and finished with heat bonding technology that helps improve the durability of the mask itself.
Even with all those fantastic features, a few issues still need to be addressed before making any final decision regarding this mask. First, though it is not exactly an expensive product, many feel it is still a bit pricey for a sleep mask. This could be challenging if you're looking for something super cheap and budget-friendly. 

On the other hand, some find that the eye mask is not quite sealed entirely and permits light to penetrate in. Though this is minimal light, it still could be a problem for light sleepers.
Pros
Crafted utilizing memory foam for improved comfort and fill

Designed with a contoured shape to relieve pressure on the wearer's eyes

Mask is customizable to fit due to adjustable buckle strap

Heat bonding is used to make the mask for improved durability
Cons
Many find that the mask is a bit on the pricey side

Issues with light penetration have been reported
Mavogel Sleep Mask
Light sleepers have problems, especially when masks permit a little light in. So this mask, which is cool-structured using high-quality materials and a design that limits this occurrence, is an excellent investment, especially for those who travel a lot.
Review
This mask comes in two colors (black and gray) and is crafted using high-quality cotton. Designed with a patented bending cartilage design, the mask can easily be adjusted to fit right and provide ultimate protection from light. On top of this, the material is comfortable and soft as it utilizes five layers of very breathable cotton. Each mask is 100% handmade and done so using tight and smooth seams so that there is a reduced chance of agitation.
Traveling can be challenging to get sleep and relax. So finding a lightweight sleeping mask to include in your luggage is a good option. That's why the designers of this sleep mask opted to use high-quality cotton that is not only lightweight but durable. The fabric itself is a cotton blend. Because of this, it is super comfortable to wear, thanks to the fabric's breathability.
Also, the overall design of the mask is fitted to the face, not allowing any light to penetrate for improved sleep. All of that, and you also get a carrying pouch which helps with portability. This is why it is a great choice for travelers or people who need to catch a few zzzs on the go.
Overall, the design of this mask is amazing as it is adjustable and comfortable to wear. However, the straps that are used to adjust the fit of the mask can be challenging to use. This might lead to frustration, and another option may be better for those who don't have time to deal with this.
The only other major issue is that the eye coverage area is not as significant as other masks. So if you have a broader face, this mask may not fit as snugly as it would on others, limiting the mask's comfort and performance.
Pros
The sleep mask is created with durable and lightweight materials

Created with fabric that is breathable for more comfort

Comes with a carrying pouch for improved portability

Designed to completely block out light which improves sleep
Cons
Some have found the adjustable strap difficult to use

The eye coverage area is not as large as other sleep masks
INNELO Sleep Mask
The next sleep mask is a comfortable design meant to produce ultimate light blocking capabilities. Utilizing a contoured cup design, the mask is foldable and easy to store so that no matter when or where one needs to sleep, they have access to it.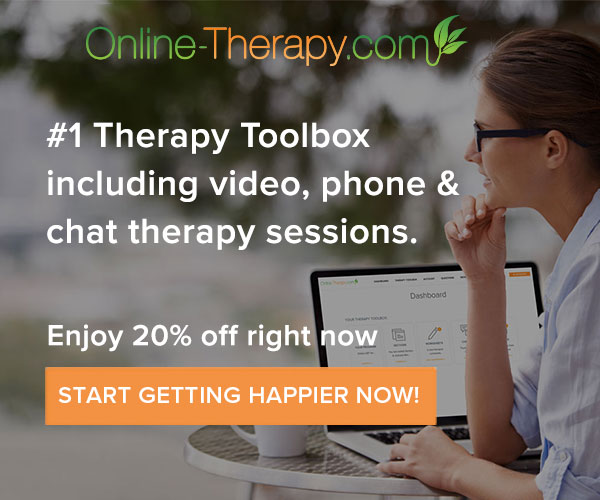 Review
This mask is crafted utilizing memory foam as well as a silk exterior. The memory foam is a high-density slow rebound variety, and it is coated with a super soft silk fabric for improved comfort. Additionally, the mask is designed with a 3D contoured cup eye socket that is deeper than many of its competitors. Utilizing precise cutting and hand sewing, this mask combines comfort and quality that is also environmentally friendly.
Everything about this mask is crafted to heighten performance as well as comfort. This mask is a fantastic investment starting with high-quality materials, both the memory foam and the silk. The ice silk used on the mask's interior is cool to the touch and helps reduce sweat for a more comfortable sleep. The next great feature is the overall 3D contour design. 
Crafted with eye wells that are deeper than usual, it allows the user to blink freely while trying to get to sleep. When it comes to the fit, using the flat buckle is easier when adjusting the mask and makes it more durable. Maybe the best thing, though, is that the design is crafted to stay in place no matter what type of sleeper you are, and this includes if you're a side sleeper.
That being said, this mask is not perfect. Many have found that though the padding between the eye and the nose reduces light from entering the mask, it also can be pretty uncomfortable as it produces pressure on the nose region. On top of that, the materials used in the design are a bit heavy, which may be uncomfortable for many people to wear while trying to sleep.
Pros
Mask is designed with a very nice outside covering that improves comfort

Designed with eye wells so that one can blink eyes more comfortably

Utilizes a flat buckle for adjustability, which is more durable

Crafted with a design that stays in place even when one is a side sleeper
Cons
Some may find the padding between the eyes and nose region to be a little thick

Materials used in the design are very heavy, and some may find that uncomfortable
Alaska Bear Natural Sleep Mask
For those looking for a super-smooth eye mask with a ton of unique features but a simple design, the Alaska Bear Natural sleep mask might be the right option for you.
Review
This fantastic natural sleep mask is crafted in a wide range of colors and patterns so that the user can match their personality. The mask is crafted with a cotton interior with a silk outer cover that creates a 100% skin-friendly feel. Utilizing organic silk also improves the mask's breathability and other unique natural advantages. The dyes used in making this mask are anti-irritation, and the overall design provides 100% total blackout. Crafted to be adjustable, the mask will expand from about 16 inches to almost 28 inches.
The combination of cotton and silk helps make this mask lightweight and breathable. Because of the unique design, you can wear it either way, which makes it reversible and more versatile. In addition, the materials used in the construction of this mask are hypoallergenic. 
The silk and the colors are anti-irritant and lend an anti-aging property to the mask itself. This is because the silk helps balance the pH of the skin, which will reduce the chance of dehydration, which helps reduce wrinkles. The adjustability of the mask may be another feature many people love as it means that no matter the size of the head you are wrapping it around, it should be able to fit.
However, a few issues might cause some to reconsider opting for this as their sleep mask. First, the mask itself is very snug, which is perfect for eliminating light penetration, but for those taking a nap or relaxing with makeup on, you may find that it will smudge it. Also, the mask being adjustable is an excellent quality, but the process of adjusting is a little challenging and will require both hands, which could be frustrating for some.
Pros
Mask is designed with lightweight, breathable materials that are reversible

Materials used in construction are also hypoallergenic

Adjustable so that it can be worn by both adults and children

Using silk in the eye covering helps prevent skin dehydration for anti-aging properties
Cons
Mask is designed with a very snug fit which could potentially mess up makeup

Adjusting the mask requires both hands, which some may find annoying
Manta Sleep Mask
The last mask on the list is from Manta, a company that offers a wide range of fantastic sleep masks. This mask is crafted with a unique unisex design and perfect for any sleep activity, whether at home for a nap or on the road. 
Review
This mask is designed with a unique design that includes adjustable eyecup molds and utilizes high-quality soft, breathable, and durable cotton in the bulk of the mask. Along with this, the mask contains a snag-free micro hook and fleece closure that utilizes premium-grade elastic for a more secure fit. You will also receive high-quality earplugs and a carrying case for improved portability when purchasing the mask.
There are a lot of great features about this sleeping mask, but maybe the best is the fact that the eyepieces are adjustable. This allows every person to have a mask that fits their precise features for an elevated blackout capability. Because of this, the mask offers a 100% blackout of light for improved sleep.
Along with this, though, the simple mask can easily be taken care of. This is especially true for cleaning it, as the mask is machine washable. In addition, unlike many other masks, this mask also offers a 60-day money-back guarantee which shows that the company believes in its product.
When it comes to this mask, some issues detract from the overall comfort and performance of the mask. The first of these is not a universal one, but it is attached to side sleepers. Additionally, because of the adjustable eye cups, many find that the mask is uncomfortable. On top of this, the materials used in the construction, though comfortable to wear, are also fairly thick, which may cause the wearer to get hot.
Pros
Mask is crafted with a design that has adjustable eyepieces

Material used in construction is durable and easily cleaned

Designed with a form that offers 100% blackout of light

The company believes in the product and offers a 60-day money-back guarantee
Cons
Individuals that are side sleepers have found that the eyeshades are a little uncomfortable

Due to materials, some may find this mask hot to wear
Final Thoughts
For those who suffer from getting good sleep because of too much light, investing in a good sleep mask can help alleviate this problem. The options above are just some of the best sleeping masks available today, and we hope that taking these in-depth looks has helped those out there looking for a sleep mask.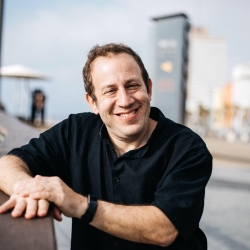 Latest posts by Jacob Maslow
(see all)
Images Courtesy of DepositPhotos