The truth is the best thing for your health is to get a good night's sleep. But sometimes, that is impossible because of the pillows on your bed. Those classic feather-filled pillows may not lend the support one needs, which is why many people have turned to using memory foam pillows. There are a wide variety of options out there, and below, we're going to take a look at a few of the best memory foam pillows available today.
Comparison Chart
Memory Foam Pillow Reviews
WEEKENDER Gel Memory Foam Pillow
The first memory foam pillow on this list is a ventilated gel design that comes in a standard one pack. This pillow is designed to optimize sleep comfort and comes at an excellent price point, making it an ideal choice for many people.
Review
This pillow is crafted with US-certified memory foam infused with a temperature-regulating gel. The overall design of the pillow is crafted with a ventilated design to allow for improved breathability and a cooling side to help disperse the body heat during the evening. Finished with a removable cover, this unit comes in multiple sizes and has a three-year warranty.
Though it is a simple design, it is also a unique design that affords many great benefits that anyone can take advantage of. Maybe the best thing about it is that it is crafted with a cooling gel and a soft memory foam, elevating the comfortability of use. On top of that, utilizing a ventilated and temperature regulating design means that you will sleep cooler, improving your comfort.
The last thing anyone wants to deal with is a difficult-to-clean pillow, so the fact that this pillow is finished with a removable case that is machine washable is a bonus. All in all, the value given by investing in this pillow far surpasses the price tag attached to it.
That being said, a few issues need to be addressed before one makes their final decision. First, the overall design of this pillow uses a high loft which makes it uncomfortable for those that sleep on their backs. There have also been several instances where the thickness of the pillow has decreased after excessive use and become less comfortable.

Pros
Crafted with cooling gel and soft memory foam for improved comfort

Designed with ventilated and temperature-regulating gel for a cooler night of sleep

Pillow comes with a removable case for easier washing

Price versus value outweighs many of its competitors
Cons
Designed with a high loft which makes it a poor choice for back sleepers

Some have found that the pillow loses its thickness after just a couple of months
Coop Home Goods Memory Foam Pillow
The next memory foam pillow on this list is an original loft design crafted with high-quality materials so that it is durable and offers the user increased comfortability. Because of this, it is a perfect option for almost any type of sleeper.
Review
This pillow is crafted with a mixture of high-quality premium materials. Utilizing polyester and a bamboo derivative right on the pillow, it is designed with a unique, fully adjustable design. When it comes to the ecological impact of this pillow, the company has opted to ensure that it goes under strict testing to ensure there are no harmful chemicals involved in the process. This means that the pillow is vegan and cruelty-free, along with being super comfortable.
Because of the careful construction of this pillow, there are a lot of great advantages to investing your hard-earned money in it. The first is adjustability. The ability to customize the loft and the fill within the pillow means that every pillow can be perfectly formed for the user. Of course, this means that it is perfect for those that have sleeping issues or health concerns where there has to be a certain elevation while sleeping.
Along with this, the pillow itself comes with an extended night trial that offers more days than most other options, as well as a five-year warranty. All of that sounds amazing, and one would think you would pay an arm and a leg, but the price point on this pillow is quite budget-friendly.
However, just because it is so well constructed doesn't mean there aren't a few issues with this pillow. The first is a strong chemical odor immediately from the bag. Though there are no harmful chemicals used, this smell can be off-putting for some. Although the materials used in the construction are fantastic and offer comfort, they also retain heat, which will retract a little bit from that comfort level.
Pros
Designed with an adjustable loft for more versatility when it comes to usability

Pillow is adjustable in a wide range of ways, including density

Comes with a 100-night trial and a warranty of five years

Budget-friendly price tag for those working with limited funds
Cons
Some find that it has a very off-putting smell when first out of the bag

The material used in the construction of the pillow retains heat which could decrease comfortability
Sealy Molded Memory Foam Pillow
Sealy is a name that is well regarded in the mattress and pillow industry. So it's not surprising that they have offered a high-quality molded memory foam pillow that many find to be one of the best on the market today.
Review
This pillow utilizes a pressure-relieving memory foam that adapts to the curvature of your head and neck. This is why it is such a great fit and so supportive. On top of this, the unit is finished with a plush knit cover that is removable and machine washable. That means that not only is it comfortable but easy to take care of, so it will last you a pretty long time.
There are several features regarding this pillow that may stand out amongst a sea of options. The first is that it is crafted with firm support, which those that are struggling with neck problems or upper back problems may find perfect for them.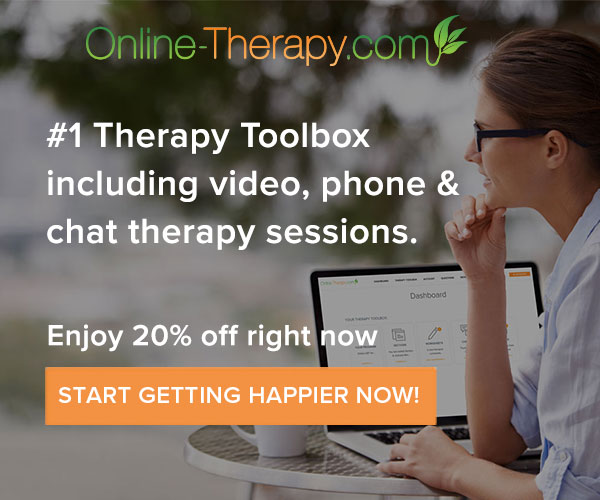 Along with this, the material used in the pillow doesn't retain heat which will only enhance the comfortability of its use. Finally, to finish off the pillow, Sealy has chosen to utilize a comfortable plush knit cover that is put in place by a zipper. But unlike other offerings, the zipper is smooth so that it leads to no interference with one's sleep comfort.
Even with all that, though, there are still a few issues that some have found. Though many may like the firm form, some need a softer or plush pillow. For those, this pillow is not a great fit. Also, some have found that the stitching of the pillow is less than high quality and often unravels after some use.
Pros
Pillow is crafted with a firm form for improved support

The pillowcase that comes with the pillow is removable and durable

Retention of heat is not an issue due to the material used in its construction

Zipper on pillowcase smooth to not lead to any issues
Cons
Some found the quality of stitching is less than durable

Not suggested for individuals that like a softer pillow as it is super firm
Xtreme Comforts Memory Foam Pillow
When it comes to the next memory foam pillow, you're looking at a certified pillow that is adjustable and designed to be a fit for any sleeper. Finished with a cooling zipper cover, this American-made pillow is perfect for just about any bed.
Review
This pillow is designed to be customized to anyone's needs. The padding inside can be added or removed to ensure perfect comfort for a peaceful night's sleep. In addition, the interior filling of this pillow offers a firm fit. Along with this, the breathable fabric used in the pillowcase is outfitted with many great features such as cooling qualities and an easy-to-clean fabric.
When looking at this pillow, you will find many excellent features built into the design that elevate and improve a person's sleep. There are many different types of sleepers; some prefer to sleep on their side, and some on their stomachs. This pillow is crafted with a low loft for those who are stomach sleepers, making it an excellent fit for their needs.
As far as the interior fill, the pieces within the foam pillow can be moved around to create a customized shape that elevates the comfortability of the pillow. Rounding out the comfort quotient of this pillow is the bamboo pillow cover crafted with a micro vented technology for improved airflow. On top of that, this pillow in its entirety is machine washable and can be thrown in the dryer as well.
Though there are a lot of great qualities built into the design of this pillow, it is by no means perfect. For example, though the interior fill is created with a shredded foam filling that is easily customizable, some have felt that this makes the pillow lumpier than other options on the market. On top of this, the loft is not adjustable for depth and height, which might mean that it is not as comfortable for some as it is for others.
Pros
It is crafted with a low loft which is perfect for stomach sleepers

Finished with a bamboo pillow cover that is micro vented to allow for improved ventilation

Foam pieces used in the pillow can be manipulated to customize the shape of the pillow

Unlike other options, the entire pillow is machine washable and can be dried as well
Cons
Some have vocalized a dislike for the shredded foam filling as it tends to be lumpy

The loft is not adjustable, and neither is the fill when it comes to depth and height
PharMeDoc Gel Infused Memory Foam Pillow
This list's last memory foam pillow is a cooling gel-infused hole punch style ventilated memory foam option. This unique construction allows for many different uses by many different types of sleepers.
Review
This pillow is crafted with a supportive viscoelastic memory foam intended to elevate its orthopedic design. Finished with a super soft pillowcase that is removable and machine washable, this pillow offers height and comfort. Its unique design, which uses 300 holes strategically placed throughout the pillow, is intended to help disperse body heat and deliver more comfort for a superior night's sleep.
By far, the best thing about this pillow is its unique design. The memory foam and other materials used in its construction elevate the performance of this pillow to new levels. The memory foam pillow is crafted with soft and durable material that offers firm support and excellent breathability.
On top of that, the pillow is finished with an excellent pillowcase. This soft and durable pillowcase is removable and washable, making cleanup very easy. On top of this, it is finished with a zipper that is not only sturdy but designed to not interfere with a good night's sleep.
But just like with anything else, some issues have arisen and been vocalized by many. For example, even though it is designed to have breathability and not retain heat, some have found it does retain heat and can cause sweating because of the heavy elastic qualities of the foam. Along with this, many feel that the pillow is a bit small in size, leading to less comfort.
Pros
Memory foam pillow is designed with a soft and durable material

The zipper is crafted with high-quality materials and is sturdy

Finished with a pillowcase that can be machine washed and dried with ease

Pillow offers excellent firmness as well as support
Cons
Some have found the materials used in this pillow to retain heat

There have been some issues with the size of the pillow being too small
Final Thoughts
All of the memory foam pillows we have been looking at above offer unique qualities and are perfect for specific individuals. We hope we have helped anyone looking for a good memory foam pillow in their decision-making process with this in-depth look.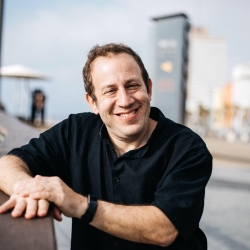 Latest posts by Jacob Maslow
(see all)
Images Courtesy of DepositPhotos