Weighted blankets have been all the rage for these past couple of years – and for a good reason, too. If you're new to the concept of a weighted blanket, it is essentially a blanket filled with small weights. The idea sounds weird at first, but once you actually spend a few minutes under a weighted blanket, you begin to understand what everyone is going on about.
The weight combined with the warm cocoon of a blanket gives the user a feeling much like a warm, gentle hug. This sensation can be especially helpful for restless children, adults who have trouble sleeping, and people who suffer from anxiety or have other nervous tendencies. In fact, they even make weighted vests for anxiety-prone dogs—but that's a different story.
Today, we want to talk about five of the top weighted blankets on the market and compare them. Each blanket is designed and manufactured differently, and each has its own strengths. Keeping in mind your own usual preferences for your bedtime ritual, we are going to take a look at the best weighted blankets currently available. So without further ado, let's get right to it!
Comparison Chart
Weighted Blanket Reviews
YnM Weighted Blanket
The YnM cotton weighted blanket with glass beads comes in various colors, sizes, and weights to fit any lifestyle and gives you the most comfortable night's sleep. Its cotton exterior keeps you cool to stop you from sweating while sleeping under its weight.
Review
This weighted blanket has an excellent, even distribution of weight. The weighted glass beads are a perfect size, as they aren't so heavy as to be uncomfortable but are small enough to cover the area of the blanket efficiently. The smaller square pockets keep the weighted beads from all pooling in one place. This is a much better situation to be in than a weighted blanket that lets the weighted particles move freely and gather around the edges, essentially turning the corners into weapons.
With its cotton construction and glass beads, this blanket doesn't retain too much heat, though a little extra warmth is to be expected with a weighted blanket. The suggested weight for this blanket is 10% of your body weight, plus a pound or two.

This amount of weight is designed to put gentle pressure on your muscles and provide aid for problems like restlessness and anxiety. With the relaxing weight and comfort, falling asleep quickly and staying asleep could not be easier.
The sturdy material and reinforced stitching ensure no leaked pellets, which can be a huge mess. It also makes it certain that this blanket will stand the test of time.
Pros
Great weight distribution

Quality construction will last for many years

Excellent weight recommendations

No leaked pellets
Cons
A little on the warm side for some people
Weighted Idea Cooling Weighted Blanket
The Weighted Idea weighted blanket with cooling abilities comes in various sizes and weights, so you can choose the blanket that will fit your needs perfectly. It also comes in a few colors and even has fun designs for children.
Review
This blanket has the hot-sleepers covered. With its cotton fill and glass beads utilized strategically, it provides the weight you're looking for without the added heat. This blanket uses smaller, stitched pockets to even out the distribution of the fillings. This blanket keeps you cool while also bringing the promised weight by using thinner layers.
This blanket comes in many sizes with different weights for each size. This way, you can choose the weight you prefer without compromising on bed coverage. This particular blanket comes in a few shades of gray and has a design option with dinosaurs that kids will love. Aside from that, this blanket really doesn't come in many styles or designs.
The quality of the material is strong and the stitching is thorough to keep from losing any of the filling. This blanket's cool feel and comforting weight have amazing relaxation effects and can be extremely useful in helping you fall asleep quickly and staying asleep all night long.
Pros
Cool sleeping for hot sleepers

Variety of size and weight options

Intuitive bead-pocket designs

Quality materials and construction
Cons
Not very many color and design options
Quality Weighted Blanket
Quality's take on the weighted blanket has a soft touch and is just like sleeping under a gentle cloud. Using a Minky fabric to give the blanket a cuddly, soft feeling really makes this blanket stand out when compared to others.
Review
One of the great benefits of this blanket is the soft fabric the outer layer is made of. Have you ever picked up a blanket or quilt, and it's cold to the touch until your body heat warms it? When a blanket is made of a soft-touch material, it is cuddly and warm right from the moment you pick it up. That is one of the benefits of this particular blanket. The various options of colored Minky fabric will have you snuggling and dozing before you've even realized it.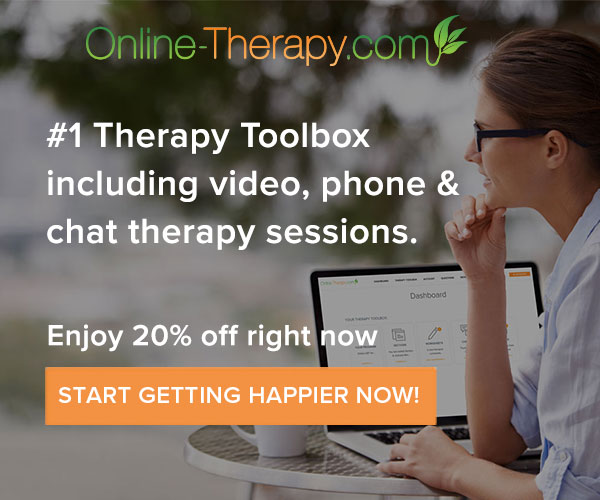 That doesn't necessarily mean the blanket is overly hot, though. In fact, this blanket is very good at sleeping cool without being chilly. This blanket has the benefit of the soft-feeling fabric without giving you a restrictive and hot sleeping experience. This means you are getting the best of both worlds!
This weighted blanket has a great variety of weight options for each offered size and comes in many colors. The cover is also removable, which makes cleaning it super easy. It is constructed in a seven-layer format, giving it a thick and luxurious feeling. However, the glass beads in this blanket do seem to shift around, resulting in an uneven distribution of weight. This is perhaps due to the extra-small size of the glass pellets used.
Pros
The material feels soft to the touch

Many weights and sizes

Many design options available to select your preference

Removable, machine-washable cover
Cons
Uneven weight distribution
Uttermara Sherpa Fleece Weighted Blanket
Uttermara's sherpa fleece weighted blanket has a thick, luxurious feeling that's like a warm, soft hug. With its extra-snuggly exterior and enveloping weight, this blanket could very well be the sweet bedtime embrace you're looking for.
Review
This fantastic, thick weighted blanket has a luxurious sherpa and fleece outer layer. Just like with the Quality blanket, this soft outer layer makes the blanket warm right from the get-go, and the thickness makes it extra warm and heavy. This soft and heavy feeling can be blissful if you use your weighted blanket to relieve stress or anxiety. However, the outside layer is not removable, which makes washing this blanket a good deal harder.
Overall, this blanket is much warmer than other weighted blankets. The many fibers that make up this type of fabric catch and hold a lot of heat. That makes this an excellent choice for people who are chronically chilly but not such a good idea for people who don't like to sleep hot.
This weighted blanket comes in seven great colors and a great mix of sizes and weights, so you can select the perfect blanket for your lifestyle. The pocket-stitching technique does a great job of holding the weighted pellets in their place, so the weight has an even distribution.
Pros
Soft-touch feels comfortable

Great variety of sizes and weights

Many design options to choose from

Good weight distribution
Cons
Luna Weighted Blanket
The Luna weighted blanket is an extremely versatile option with many sizes, weights, and designs. It is engineered to sleep cool while providing the comforting weight you're looking for.
Review
Luna's weighted blanket has an option for any person at any stage in their life. From sizes and designs suited for restless toddlers and children to simple and modern colorways to match the vibes of your uptown apartment, there is truly something for everyone.
Choosing the correct material for your weighted blanket is an essential part of making sure it regulates your temperature well. Luna offers two fabric options: cotton and bamboo. Cotton is a classic, easy-to-clean fabric that can be wiped clean with a cloth and holds a bit more warmth. If you find yourself sleeping a little too hot, then bamboo is your best bet to get the coolest sleep possible and is also a durable material that can easily be spot-cleaned.
The varying weight options allow you to choose precisely the weight of blanket you are looking for, matched with the size necessary for your lifestyle. The glass beads help provide even weight distribution while also keeping you cool. However, it's also best to be careful when you have a blanket that uses glass or poly beads, as being too rough with it can cause leakage, which is also true for the Luna weighted blanket. Gentle handling and following care instructions can help lengthen the life of your blanket.
Pros
Doesn't make you hot while sleeping

Variety of fabrics available to choose from

Even weight distribution and pressure

Wide selection of sizes and weights
Cons
Buyer's Guide
The most crucial step when choosing a weighted blanket is establishing the correct weight for you. The rule of thumb is going for a blanket that is 10 percent of your weight. Therefore, a person weighing 150 pounds would have to go for a blanket weighing 15 pounds. If your weight ranges in the 200-pound region, blankets weighing 20 pounds would be ideal for you.
The majority of adult weighted blankets weigh either 10, 15, 20, or 25 pounds. For kids, the blankets are lighter, beginning at 5 pounds. If you weigh between sizes, the recommendation is sizing up.
The popularity of weighted blankets is on the rise since you get to relax with more ease and go to sleep naturally and faster when under the weight of the blanket. The blanket could be your natural sleep comfort solution.
Does Your Weight Affect Your Choice of Blanket?
Blankets are available in a wide array of dimensions. To pick your perfect dimension, consider your bed dimensions and height. Height might not be as crucial as weight, but it plays a part in guaranteeing comfort and ensuring you are well covered. Choose a slightly larger blanket or the same size as you.
Should the Weighted Blanket Have Plastic Pellets or Glass Beads?
As you shop, you will realize that the majority of weighted blankets utilize either glass beads or poly pellets. Glass beads are often in identical sizes as sand grains or smaller and weigh more than plastic pellets. Because of their reduced size, they consume a smaller space in blankets, making the blanket thinner than when plastic pellets are used.
Plastic pellets are larger, implying that blankets made using them are much bulkier. However, choosing between plastic pellets and glass beads can be challenging and depends on your personal preference.
Other weighted blankets use polyester fiberfill as a comforter to add warmth. If your desire is a more breathable and cooler blanket, go for one without fill.
Is the Cover on Weighted Blankets Removable?
Washing a weighted blanket can be a challenging task primarily because of its weight. If your blanket weighs 10 pounds or more, you should consider using a commercial dryer and washer. If you are concerned about getting pet fur or stains, go for blankets with removable covers. Many covers offer the options of soft Minky and cotton fabric to choose from.
The coolest choice is cotton because it is pretty breathable. Minky, on the other hand, is warmer and cozier. Some brands sell weighted blankets with included covers, whereas others offer them as an add-on.
Final Verdict
Honestly, in the world of weighted blankets, it's true that there is something out there for everyone. Taking into account your own preferences regarding the outer material, blanket fill, size, style, convenience, and temperature, you are bound to find something on our list that ticks every one of your boxes.
Our favorite option is the Weighted Idea Cooling Weighted Blanket because there are various weight and size options. It has intuitive bead-pocket designs and is made with quality materials. Plus, it keeps you cool when sleeping, even if you are normally a hot sleeper.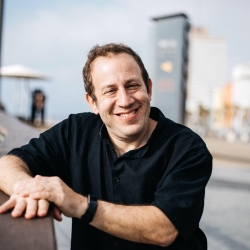 Latest posts by Jacob Maslow
(see all)
Images Courtesy of DepositPhotos