You may ask yourself what the hype with these essential oil diffusers is and do you need one yourself. With so many attractive diffusers available on the market, choosing the one you like most is quite a task.
Luckily for you, there is a way to make finding the best one for you much easier with the list we have compiled. In this review, we will take a closer look at some of the best-selling oil diffusers so you can make a choice.
Are you interested in finding a solid and functional diffuser? Keep on reading and you may be surprised at what these great essential oil diffusers have to offer.
Comparison Chart
Best Essential Oil Diffuser Reviews
The Ultimate Aromatherapy Diffuser From Pure Daily Care
This diffuser is manufactured by a USA-based company, making it easy for them to provide after-sales services. This brand also has a trusted reputation for very reliable products, and it is no different with this beautifully designed diffuser they sell.
Review
With various light options to choose from, this diffuser will be fun to use, especially in a child's room. You can set it to cycle through all the colors or stay on just one of the many colors.
It comes with a lightweight and compact design to make it easy to place on a small even surface when you use it. The compact design makes it easy to store in a small space when it is not used or transported.
A strong stream of mist available from this diffuser will allow you to use it in a small or large room. You can also place it a bit further away from where you sleep if you feel uncomfortable or if it is too close.
With different timer settings installed on this unit, you can choose to leave it on for only a short period. You have a 1, 3, and 6-hour automatic shut-off feature, or you can let it run continuously, depending on your preferences.
Added in the package with the diffuser are up to 10 essential oils so you can get started immediately. It is also relatively easy to set this unit up and use it for the many excellent benefits.
Unfortunately, this essential oil diffuser does not have an option to set the mist to a stronger or weaker stream. This means you can only use this with one setting, which might be a problem if your room is tiny.
There is also the problem some people experienced with this diffuser with water leaking out at the bottom of the container. This might not be a huge issue, but you will need to take some measures to prevent a mess every time you use it.
Pros
You have many different light colors to choose from

It has a lightweight and compact model

One can use it in larger rooms

This diffuser is very easy to set up and use
Cons
This diffuser does not have a stronger mist setting

Many experience water leakage at the bottom
The InnoGear Essential Oil Diffuser
This company has specialized in aromatherapy equipment for many years to help you take care of your loved ones. You have a wide range of choices with the many different colors and a long list of diffuser models.
Review
With automatic shut-off and timer options available on this model, it is a safe unit to use where you are sleeping. It can also be used safely in a baby's room or for other small children to provide them a good night's rest.
The unique set of lights to choose from will make it a great option to use in small children's rooms. It also comes with an option to turn off the mist and use the unit as a night light if you prefer it.
With two misting options to choose from, you will have much more control over the mist flow in your room while you sleep. You have a shorter setting of 3 to 4 hours continuous and more extended 6 to 8 hours intermittent mist modes available.
There is a rainbow of colors at your disposal to uplift your mood, and you can also choose the rotating color option. You can also leave it on just one color light by choosing one of 8 ambient colors to stay on.
If you fill it up to be above the waterline, you have little to low mist available for those with a smaller room. You can also fill the tank with water below the water line for a more significant mist.
The very bright red and green light to indicate the unit is on is very bright even when the lights are off. This might pose a problem for those who can only sleep when the room is dark, which might interrupt their sleep.
The small water container supplied with this unit is not large enough to allow you to run this diffuser all night long. Even though it does have a timer option, the 6-hour timer will be the longest this unit will work before the water runs out.
Pros
It comes with an automatic safety shut-off feature

It comes with unique light settings

Many different colors and designs to choose from

There are many great features added to this unit
Cons
The on light is quite bright and may interrupt your sleep

It has a small water reservoir and will not last long
The Himalayan Pink Salt Diffuser From Pure Daily Care
As it is with all products from Pure Daily Care, you will not be disappointed with what they offer. Their advanced aromatherapy tools have helped many people improve their lives with great treatment options at home for many years.
Review
It is pretty easy to clean this diffuser. You simply need to wipe it with a clean cloth and you can use it again. This is great for those who are always on the go and do not have a lot of time to clean the diffuser.
Like all ultrasonic diffusers, this also uses vibration to atomize the oils and release the essential oil scents. The pink salt included has a natural air purification feature for many different aromatherapy benefits and thus provides you with much cleaner air.
This stylish diffuser comes with an excellent design to display very well in various decors. This unit can be placed on any surface to add to the aesthetics of any room with the lovely soft glow of the pink salt.
It will also quickly provide a large room with the essential aroma and other health benefits provided by the natural salt. This means you can use it in large spaces to provide a lovely scent for many hours without interruption.
This 2-in-1 therapeutic device provides aromatherapy benefits and the benefits of the natural purification of the air by salt. You also get 10 different essential oils with this aromatherapy device.
With only one color to choose from, it might take away some of the versatility of this essential oil diffuser. While it does come in a beautiful color, some people may prefer a different color or even multiple different colors.
The high price tag of this diffuser might be because of the extra features added to this unit. The problem is that many who are working on a tight budget will prefer a cheaper unit and miss out on those features.
Pros
This unit is easy to clean

It uses dual methods to diffuse the essential oil

Will run for a quite a long period

The diffuser operates at a low noise
Cons
There are no different colors to choose from

It comes with quite a high price tag attached to it
The Asakuki Premium Essential Oil Diffuser
This attractive diffuser provided by Asakuki comes with many great features added to make your therapy life so much more exciting and fun. This Asakuki 500ml essential oil diffuser is BPA-free to make it safe to use around babies and everyone else in your home.
Review
The Asakuki essential oil diffuser comes with various mist modes to make it much easier to control the mist. This is also great because you will be able to choose a lower setting for a smaller room and more for a larger room.
The large capacity makes the 500ml tank ideal for large rooms to fill it with the aroma of the essential oils. This means you will be able to use it continuously for a much more extended period in even larger spaces.
A constant mist output of up to 16 hours will provide all-night-long essential oil therapy in your room. This means that you can enjoy the fragrances from the essential oils for a much more extended time at night.
You have two tranquil ultrasonic mist settings at your disposal to improve your control over the output.
With the advanced ultrasonic technology in these ultrasonic models, you will be able to enjoy a cool mist while you are sleeping. This is done by breaking up the water molecules evenly to have up to 50 percent humidity in the room.
Getting it to work may take some time with the unclear instructions you have with the manual that comes with this unit. It also may cause people to think that some of the features are not included before figuring it out.
Filling this unit before you plug it in may cause difficulty when you need to add electricity to the unit. Unfortunately, you will have to live with this difficulty because it will be even more unsafe to fill it up while it is plugged in.
Pros
You have a variety of mist settings at your disposal

It will run for many hours on the highest setting

Filling the large 500ml tank up is relatively easy

A remote control is added to this diffuser
Cons
The instruction manual is a bit confusing

It isn't easy to plug it in when it is filled with water
The Smart Wireless Essential Oil Diffuser From Sierra Modern Home
With this smart diffuser, you have many features to make it easier for you to use for the best therapy options. This diffuser is also a great addition to a smart home with the Alexa and Google home phone app & voice control added.
Review
With great features included to make it easy to use with Alexa and Google phone apps, you can add it to your smart home. This also means that you can use the voice control features that come with the apps to operate this essential oil diffuser.
The long power cord with the unit means that you do not need it to be close to an electric outlet. It is also great for those people who do not feel comfortable with the diffuser close to them while they sleep.
You can choose between a solid or weak mist which provides you with more control over the mist output of the unit. This also means using this diffuser in a smaller and larger room to fill it with the aroma.
With various colors to choose from, you can easily choose the color of your choice to fit in with your mood. You also have options for lighter and darker shades of the same colors to increase your selection of colors.
The elegant design of this essential oil diffuser makes it easy to use in various decors at home or in the office.
You will need to set your home WiFi router up to run at 2.4 MHz if you have a 5Mhz router in your home. This might be difficult for those who are not tech-savvy, even though they provide instructions on how to do so.
If you keep this unit on for a long time, the outer layer may peel because of the electronic's excess heat. This is not very safe and might cause an electric fire if you do not keep an eye on this essential oil diffuser.
Pros
You can use voice control with this unit

It has a long power cord so you can place it further away from an outlet

The diffuser operates very quietly

You have two colors to choose from
Cons
It is a bit difficult to get it connected to your WiFi

The unit may overheat after extended use
Conclusion
For a more versatile option, our top pick is the Pure Daily Care Himalayan diffuser as it has improved health therapy options. In the second place, the versatile and more affordable Asakuki premium essential oil diffuser is a good option with the 5-in-1 therapy at your disposal.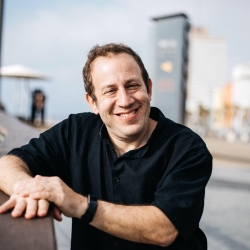 Latest posts by Jacob Maslow
(see all)
Images Courtesy of DepositPhotos
This site contains affiliate links to products. We will receive a commission for purchases made through these links.