A busy lifestyle means more stress as you try to keep up with everything. Stress leads to irritability, unhappiness, and less productivity. However, if you need to avoid burnout, you need to practice better stress management. These 11 products are the best way to relieve anxiety and regain your calm during or after a busy schedule.
1. Guided Meditation
Headspace has become synonymous with meditation thanks to its guided techniques. The app is excellent for helping you control spiraling thoughts and allows you to fine-tune your focus. You get ten free trial meditations when you download the app. Once you subscribe, you gain access to their guided meditations and other content, including a section assisting those with sleep disruptions.
2. Weighted Blanket
Weighted blankets mimic the feeling of getting a hug or being held and are known to calm the nervous system. Many people attest that these help them unwind and fall asleep. These blankets come in several sizes and colors, but the Sharper Image wrap is ideal because it is small enough to take with you and use on tense shoulders. In addition, the blanket is an aromatherapy stress-relief product that uses strategic pressure and warmth or cold to alleviate your troubles. It takes 30 seconds in the microwave or 2 hours in the freezer to get it to the ideal temperature.
3. Block Out that Noise
If you tend to feel overwhelmed by loud sounds, why not try earplugs to block the stress-inducing noises? For example, try Loop's Experience Earplugs to reduce background noise – they won't cut you off entirely from your surroundings and look good when you wear them.
4. Oil Diffuser
Aromatherapy can help your physical and emotional health, so look for a good oil diffuser like the Airomé Serenity or the InnoGear. Several essences are known for their calming effects, so try eucalyptus, lavender, lemongrass, peppermint, rosemary, tea tree, frankincense, and sweet orange. Decide on your favorite or create a mix.
5. Meditating Solutions
Meditating and journaling are still two of the best ways to de-stress. But, of course, yoga stretches and meditation go hand-in-hand, so get yourself a comfortable workout surface like the Lululemon Reversible Mat that is gentle on the knees but offers excellent support.
Another fabulous meditation tool for those that want to practice quietly is a meditation cushion. These are comfortable and help improve your pasture by creating a better spine alignment.
6. Glow Light
If your racing thoughts at night don't let you get any rest, then try the Casper Glow Light. The unique and versatile sleep tech product is a dimming night light and sunrise-simulating wake-up light.
7. Take a Hot Bath
At the end of every demanding day, the best way to relax is with a hot bath infused with relaxing salts. Several companies make an array of these, but two of the best are the CBD bath salts from Lord Jones and Dr. Teals' Pure Epsom Salt Soaking Solution. Soak your cares away if you need a clearer head or soreness relief after a hectic day.
8. Keep Those Hands Busy
Fidget toys are great anxiety relievers. There are numerous diverse fidget-type toys on the market, including magnetic balls. Look out for the Speks Magnetic Balls, a desk toy with which you can create beautiful things as you fidget.
For some, fidget spinners also offer significant relief. If you don't find them a distraction, choose a model with a puzzle like the D-FantiX cube or opt for the regular-shaped SCIONE fidget spinner made with stainless steel ball bearings.
9. Drink Some Tea
Tea is a powerful relaxant that can help lift your stress and mood. Some of the best include Qi's Floral Tasting Collection, with nine flower tea pods that bloom with hot water and impart their exquisite flavors and aromas.
If you find it difficult to wind down at night, try Sleepytime tea from Celestial Seasonings. Caffeine-free, this tea includes blackberry leaves, chamomile, hawthorn, spearmint, lemongrass, tilia flowers, orange blossoms, and rosebuds.
10. Cooling Mask Relief
You don't need to look for cucumber slices if you want to manage stress during a busy day. Instead, try the Peter Thomas Roth jelly-like mask and get the cooling effect of cucumber essence and its other hydration-boosting ingredients like chamomile, aloe, and papaya extracts.
Otherwise, you can relieve the tension and headaches caused by stress by using a PerfeCore Facial gel mask. Just keep one in the freezer to use whenever you need some relief. You can also heat these if you prefer heat to cold.
11. Soothing Edibles
Rescue Remedy Pastilles and Rescue Night have natural essences that promote calmness and well-being. In addition, natural Vitality Calm Gummies is a magnesium supplement that helps relieve anxiety. Try them for a great way to help you relax and relieve stress during or after a busy day.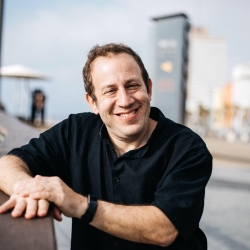 Latest posts by Jacob Maslow
(see all)
Images Courtesy of DepositPhotos
This site contains affiliate links to products. We will receive a commission for purchases made through these links.