Zoe Therapy Services is a team of dedicated mental health professionals committed to helping individuals achieve their personal well-being goals. Their highly trained psychiatric mental health nurse practitioners and licensed therapists offer support services tailored to each client's unique needs. With a focus on creating an actionable plan for success, clients are equipped with the necessary tools, motivation, and strategies to overcome obstacles on their journey to wellness.
Located in Glen Allen, Virginia, Zoe Therapy Services provides a client-centered approach to mental health care. Offering teletherapy services via Doxy.me, clients have the flexibility to receive support from the comfort of their own homes. Moreover, various insurance plans and self-pay options are available, making it easier for clients to access quality services without financial constraints.
Key Takeaways
Zoe Therapy Services offers personalized mental health support through trained Glen Allen, VA professionals.
Clients can access teletherapy sessions and choose from various insurance plans or self-pay options.
Personalized strategies, motivation, and tools assist clients in overcoming obstacles and achieving wellness.
About Zoe Therapy
Zoe Therapy Services, located in Midlothian, VA, aims to improve its clients' mental health and well-being. They understand the importance of treating both the mind and body, offering a holistic approach to address various issues and challenges people face.
Their experienced team, including licensed clinical social workers (LCSWs), uses evidence-based therapies to help individuals overcome their struggles. These professionals are dedicated to helping clients achieve better health and improved relationships in a supportive and empathetic environment.
Zoe Therapy Services offers a range of mental health services, including:
Behavioral counseling: Helping clients develop healthier, more productive habits
Dating & relationship counseling: Guiding individuals through relationship challenges and providing tools to strengthen connections
By focusing on tailored treatment plans, Zoe Therapy's team ensures clients receive the proper care they need to achieve their desired outcomes. Their dedication to mental health and personal growth has made them a valuable resource for the community in Midlothian and the surrounding areas.
Key Services
Psychotherapy Approaches
At Zoe Therapy, various psychotherapy approaches address diverse mental health concerns. These approaches include treatment for anxiety, depression, bipolar disorder, ADHD, and obsessive-compulsive disorder. For those faced with relationship issues, grief, stress, and trauma, the therapists at Zoe Therapy are well-versed in providing support and guidance.
Cognitive Behavioral Therapy (CBT)
Solution-Focused Brief Therapy (SFBT)
Key takeaway: Zoe Therapy offers various psychotherapy approaches to meet client's needs and preferences.
Health and Life Coaching
Zoe Therapy also provides health and life coaching services to empower clients in navigating challenges in their personal and professional lives. The therapists assist clients in setting and achieving realistic goals, fostering personal growth, and improving overall well-being.
Stress management techniques
Work-life balance strategies
Relationship enhancement skills
Key takeaway: Health and life coaching services at Zoe Therapy help clients develop self-awareness and coping strategies to enhance their quality of life.
Nutrition Counseling
Nutritionists and health coaches at Zoe Therapy offer nutrition counseling services to clients seeking guidance in improving their physical health. The team focuses on lifestyle medicine to address sleep or insomnia, trauma and PTSD, and overall dietary and lifestyle choices.
Some of the nutrition counseling services provided include:
Assessment of dietary habits and lifestyle choices
Personalized meal planning
Awareness of food triggers for stress, anxiety, and mood disorders
Key takeaway: Zoe Therapy's nutrition counseling services promote healthy eating habits and lifestyle changes to complement the mental health support and treatment provided.
Professionals and Team
Zoe Therapy Services has a skilled team of professionals comprising psychiatric mental health nurse practitioners, licensed therapists, and master's level therapists. This diverse team is dedicated to meeting clients' unique mental health and relationship needs, utilizing a team approach and incorporating evidence-based treatment options.
Psychiatrists and Therapists
The psychiatrists and therapists at Zoe Therapy Services are highly trained and experienced in their respective fields. They specialize in holistic treatments, considering past traumas, environmental influences, life decisions, and health when helping clients develop a healthy mindset and achieve their personal goals. The team includes dedicated professionals such as Sarah Formica, a Licensed Clinical Social Worker (LCSW) who works closely with clients to provide compassionate care and support.
LCSW therapists for in-depth diagnosis and treatment
Holistic approach to mental health and well-being
Specialists in trauma, environmental influences, and life decisions
Nurse Practitioners
Psychiatric mental health nurse practitioners, like Yvonne Campbell, PMHNP-BC are essential members of the Zoe Therapy Services team. They bring a wealth of expertise in psychiatric care and medication management, working closely with clients to understand their circumstances and preferences when determining the most effective treatment plan.
PMHNP-BC credentialed psychiatrists for top-notch treatment
Expertise in medication management and therapy
Personalized approach to accommodate client preferences
Social Workers
In addition to other professionals on their team, Zoe Therapy Services has highly trained social workers like David Krukiel. These individuals are dedicated to providing clients with case management, advocacy, and additional support as they navigate their mental health journeys. They play a vital role in helping clients connect with invaluable resources and support within their communities, strengthening their overall care experience.
Case management and advocacy services
Resource and support networking
Community-based assistance for clients in need
Key Takeaway: Zoe Therapy Services offers a comprehensive team of psychiatrists, therapists, nurse practitioners, and social workers, each of whom brings unique skills and experience to provide personalized, evidence-based care to clients seeking mental health support.
Client Services
Services for Adults
Zoe Therapy offers various services tailored for adults to address their unique mental health and relationship needs. These services include individual therapy, couples therapy, and family therapy. The professional therapists at Zoe Therapy are highly trained psychiatric mental health nurse practitioners and licensed therapists.
By incorporating a client-focused approach, therapists work closely with clients to develop customized treatment plans that best suit their needs and goals. This commitment ensures that adults receive the support they need at any stage in their mental health journey.
Services for Elders (65+)
Zoe Therapy also provides specialized services for elders (65+). They understand that the mental health challenges faced by older adults may differ from those of younger clients. Their dedicated team of therapists is experienced in addressing the specific concerns and needs of the elderly population.
Some key focus areas for elder clients include managing age-related anxiety and depression, coping with life transitions, addressing grief and loss, and building resilience in the face of adversity.
Zoe Therapy is committed to providing comprehensive mental health care for all stages of life by offering tailored therapeutic services designed for elders.
Appointment Process
At Zoe Therapy, the appointment process is designed with the patient's convenience. Whether you are a new or returning patient, scheduling an appointment is a simple and hassle-free experience.
To start, both new and returning patients can access the patient portal for all their appointment needs. If it's the first time, new patients can easily sign up through the new patient portal to provide their personal information, insurance details, and other relevant data. Returning patients can log in to their existing accounts and proceed.
Upon accessing the patient portal, users can choose between in-person or online appointments. Online appointments can occur through doxy links, providing a secure and easy-to-use video conferencing platform. In addition to scheduling appointments, the portal enables users to send general inquiries and receive prompt assistance from the clinic's professional staff.
Zoe Therapy also offers this option for those who prefer to schedule an appointment through email. Patients can email the clinic, specifying their preferences and needs, and receive a timely response with the necessary information and appointment confirmation.
In summary, Zoe Therapy's appointment process caters to the varied needs of its patients. Making an appointment with options like patient portals, doxy links, and email scheduling is a smooth and stress-free experience.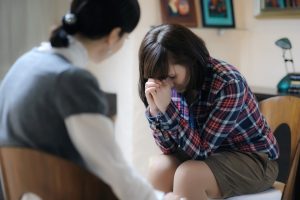 Locations
Zoe Therapy Services is a professional mental health provider with multiple locations to serve its clients in Virginia. Their team of psychiatric mental health nurse practitioners and licensed therapists are dedicated to meeting their clients' unique mental health needs.
Innslake Office: This location can be found at 4191 Innslake Dr., Suite 211 in Glen Allen, VA 23060. Glen Allen is a suburb of Richmond, situated in Henrico County. The Innslake Office is easily accessible and offers a comfortable setting for clients. You can reach them at (804) 303-9622 for any inquiries or to book an appointment.
Southside Office: Another location is at 2808 Fox Chase Ln in Midlothian, VA 23112. Midlothian is a nearby area in Chesterfield County, offering convenient access for Southside residents. This location serves clients both in-person and through teletherapy. You can contact them at (804) 303-9622 for additional information or to schedule an appointment.
In addition to their main offices, Zoe Therapy Services therapists may provide services at other nearby areas like Forest Office Park, further extending their reach and accessibility. Clients from various parts of Virginia, including Richmond, Henrico, and Chesterfield counties, can benefit from the services offered.
It's important to note that these locations have dedicated professionals who tailor treatments according to individual needs and circumstances, ensuring the best possible care for their clients. In conclusion, with well-established locations in Glen Allen and Midlothian, Zoe Therapy Services offers accessibility and convenience for those searching for professional mental health services in Virginia.
Payment and Insurance
Zoe Therapy Services offers a variety of payment options to cater to clients' needs. They accept multiple forms of payment, such as cash, check, Visa, Mastercard, Discover, and American Express. This allows clients flexibility when managing their finances and fees related to therapy sessions.
Several insurance providers are accepted at Zoe Therapy Services to make therapy more accessible and affordable. Among these insurance companies are Aetna, Anthem, Cigna, Evernorth, UnitedHealthcare, and UBH. Working with different insurance providers allows clients to find a suitable therapist without worrying about the financial burden.
Some therapists within Zoe Therapy Services also work with other insurance companies like Oscar and Oxford. Here's a list of common insurance providers accepted:
Aetna
Anthem
Cigna
Evernorth
UnitedHealthcare
UBH
Oscar
Oxford
Clients must verify their insurance coverage and understand their payment responsibilities when seeking therapy. Typically, clients must pay a "co-pay" or a portion of the therapy fee, which varies based on their insurance plan.
In summary, Zoe Therapy Services offers a range of payment options and accepts various insurance providers, making it easier for clients to access and afford therapy. Clients are encouraged to inquire about payment and insurance information when contacting the clinic for the first time.
Symptoms and Coping Skills
Zoe therapy can address various mental health conditions, including stress, anxiety, depression, bipolar disorder, ADHD, obsessive-compulsive disorder (OCD), and emotional disturbances. Depending on their particular condition, clients display various symptoms, but coping skills can help them manage them more effectively.
Stress, anxiety, and depression are common emotional challenges faced by many individuals. Symptoms can manifest as restlessness, irritability, lack of motivation, and hopelessness. Bipolar disorder and ADHD could present with symptoms like mood swings, impulsiveness, and difficulty focusing. OCD often involves repetitive behaviors and rituals, while emotional disturbances involve volatile emotions and disruptive behaviors.
Developing coping skills is essential for managing these diverse symptoms. Here are some strategies to consider:
Problem-focused coping allows individuals to address the source of their emotional distress directly. This may involve planning to resolve a stressful situation or adopting time management techniques.
Emotion-focused coping encourages individuals to regulate their feelings and thoughts rather than trying to change external circumstances. Deep breathing, progressive muscle relaxation, and visualization are helpful techniques.
Religious coping involves seeking spiritual guidance or support to help manage emotional challenges and find meaning in life's struggles.
Meaning-making can help individuals identify the value and significance of their emotional experiences, reframing them as opportunities for personal growth.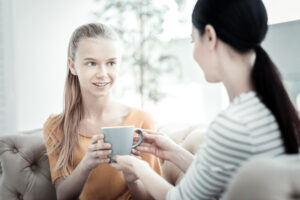 Utilizing social support is another beneficial coping strategy. Connecting with others can provide encouragement, empathy, and practical assistance when facing mental health challenges. Moreover, therapy can offer valuable guidance and support in building and refining coping strategies.
Recognizing the symptoms of various mental health conditions and developing effective coping skills are crucial steps toward improved mental well-being. By combining problem-focused, emotion-focused, religious, meaning-making, and social support strategies, individuals can better manage their symptoms and achieve a greater sense of balance in their lives.
Frequently Asked Questions
What services are offered at Zoe Therapy Wellness Spa?
Zoe Therapy Wellness Spa offers services promoting mental and physical well-being. They provide various treatments and therapies, such as massages, holistic counseling, and alternative medicine practices. It's important to check their website or contact them directly for a complete list of services offered.
Where is Zoe Therapy Wellness Spa located?
Zoe Therapy Wellness Spa is at 2808 Fox Chase Lane, Midlothian, VA 23112. This location makes accessing its services convenient for those living in the Midlothian and surrounding areas.
What treatments does Zoey therapy services provide?
Zoey Therapy Services provides a diverse range of psychiatric mental health services. They specialize in helping individuals, couples, and families with issues related to mental health, addiction, and trauma. They also have highly trained professionals who offer various therapeutic approaches for a comprehensive treatment experience.
How is Richmond Creative Counseling related to Zoe therapy?
Richmond Creative Counseling and Zoe Therapy Services seem to be separate entities, but they may have similarities in their approach and services offered. Both focus on mental health therapy and counseling, targeting individuals, couples, and families. They should visit their respective websites or contact them directly for more information about their affiliations and offerings.
What kind of support does Zoe Behavioral Health offer?
Zoe Behavioral Health supports various mental health issues, addiction, and life transitions. They have trained professionals who use evidence-based practices, including cognitive-behavioral therapy, solution-focused therapy, and mindfulness-based approaches. Their goal is to provide personalized care that meets each client's unique needs.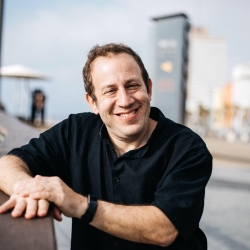 Latest posts by Jacob Maslow
(see all)
Images Courtesy of DepositPhotos
This site contains affiliate links to products. We will receive a commission for purchases made through these links.