It's a lucky relationship that never has a problem in the bedroom. The important thing is to address issues as they arise. The longer you wait, the more difficult it can be to reconnect with your partner and feel safe about being open with your feelings. Issues can be anything from the frequency of sex to which dildos for sale are best for your needs, to bringing in an additional partner, and much more.
Let's look at a few tips on being more open with your partner in the bedroom.
Don't Wait
Having open conversations about sex early in your relationship is an excellent way to establish open communication in the future. You and your partner must be able to trust each other before taking the risk of feeling so vulnerable and exposed.
Important topics you can talk about early on may include consent and contraception. Consent is a cornerstone of trust in a sexual relationship; you both need to know that it's okay to say "no" before and during sex if something doesn't feel right. Establishing who's responsible for contraception and what form that will take is also essential for trust.
It's Okay to Go There
Maybe you've had a relationship that, up to recent times, has been trouble-free in the bedroom. If so, you're in an excellent position to build on that experience if you need to talk about what's not been working more recently. What works and doesn't work between partners can change over time. This can be due to hormones, other factors impacting the relationship such as kids or work, or nearly limitless other factors.
Since you already have a positive sexual history together, start with the things you love the most. This may help your partner feel less defensive and open because who doesn't love compliments? Ask them to tell you what they love the most about sex together, too. When it comes to areas that could use some improvement, use "I" statements instead of "you" statements so your partner doesn't feel attacked or blamed.
Timing Is Everything
Choosing the right time to talk can make or break how successful it is. If you've just had sex, it might not be the time to discuss what you'd like to see done differently. Fostering emotional closeness outside the bedroom, such as on a walk or a drive, can make your partner more receptive to what you have to say. It may also help them feel like they're safe opening up.
Patience is a Virtue
Don't expect instant results, even if the conversation felt very productive. It may take time for your partner to wrap their mind around what you discussed. You may even find that their feedback gave you a lot to think about. They may need some time to do some research or even heal a bruised ego. Pressure and impatience will not help.
Fantasies Can Open Up New Horizons
97% of US citizens have sexual fantasies, but only around half share them with their partners. The vast majority of sexual fantasies between couples involve bringing an extra participant (or more), but fantasies need not be so dramatic to be exciting.
Everyone is different, so explore whatever floats each others' boats. There's a whole world of fun and exciting kink to explore. Whatever you find exciting, you're probably not the only one. Whether or not you do them, sharing your fantasies with your partner may help you see each other in new ways that can add an extra zing.
Don't Forget the Toys
About half of all heterosexual women in the US have used sex toys, which goes up substantially for women who don't identify as straight. It's no mystery as to why… they feel good! Either solo or in coupled play, sex toys are here to stay.
Studies show that straight men seem to feel a little threatened by toys, so if toys are new to your bedroom, it may be better to dip your toe into the pool than diving in head first. If they're something you're curious about, be patient and reassuring with your partner.
Happily Ever After
Happiness in the bedroom starts, first and foremost, with communication. While sex is something that most humans are driven to pursue, we're also complex beings, each with our preferences and tastes. It shouldn't be surprising when one partner's preferences don't always align perfectly with the other.
Using patience and empathy, it's better to address issues as they emerge than waiting until resentment has started to fester. Being open and honest while also being considerate and compromising can not only make your sex incredible but also bring you closer.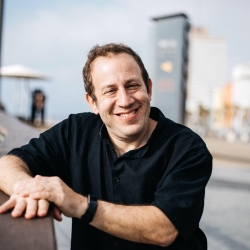 Latest posts by Jacob Maslow
(see all)