The 2022 holiday season is upon us, and many of us have already started thinking about our shopping lists. If you need some inspiration or feel stumped on what to give some of your loved ones, we've put together a list of wellness-related gifts that anyone would love. Here are 11 of our favorites.
Tea Set
Tea gifts are perfect for the hot beverage lover in your life. You can give your loved one a tea set or a nice bag of loose tea. You can choose from dozens of different types of tea, so if you have a more experienced tea drinker to shop for, don't be afraid to try something unique.
Face Masks
A friendly face mask is the perfect luxurious gift. There are tons of different ones to choose from so you can pick out a few different ones to give together for a complete gift. Or you can pick out a few other spa items if you are looking to give a higher value gift.
Bath Bombs
Bath bombs are always a fun gift to give and receive. There are so many different colors, scents, and sizes to choose from and many retailers will put out fun holiday-themed bath bombs that make the perfect festive gift. Choose a couple of other fun bath items to make this a complete gift.
Yoga Mat
If you have someone in your life that is just getting into yoga, a yoga mat is going to be the best gift you can give. Or if you have someone more experienced in yoga, you can upgrade their mat to a nicer version or gift them a yoga accessory like a yoga block or ball.
Foam Roller
This gift works great on its own or as an accompaniment to a yoga mat. These are perfect for after a tough workout or a rough night's sleep. A foam roller works by relieving any unwanted tension or pain.
Essential Oils
An oil diffuser and a couple of essential oils are excellent gifts for anyone who could use a little aromatherapy in their life. However, keep in mind that some essential oils can be toxic to pets, so do your research before gifting this item to a household that has pets.

Fitness Classes
If you have a friend that has been wanting to try boxing classes or is looking to get into CrossFit, you can purchase them for their first few classes as a gift. This is an especially great gift for those who prefer to give or receive experiences rather than physical gifts.
Humidifier
If you didn't already know, a humidifier is a vital wellness tool. Dry winter air, running forced AC, or a variety of other factors can cause the air in your home to become too dry. When this happens, your skin, sinus, and overall wellness can suffer. This holiday season, give your loved one a mini humidifier they can use through the cold winter months. Their skin and sinuses will thank you.
PJs
There is nothing quite like a fresh pair of silk pajamas to get yourself in the mood for self-care. Give your friends or family members a pair of silk pajamas to snuggle up in all winter. You can also throw in a matching sleep mask and slippers for a complete gift.
Gua Sha Tools
If you have anyone in your life that hasn't been turned on to the magic of a jade roller, then you already know what to get them. Gua Sha tools like jade or quartz rollers or stones are made to relax the facial muscles that cause wrinkles. It can even help your skin better absorb any products or serums.
Candles
Candles as a gift may seem overdone, but there is a good reason. Candles make the perfect gift for coworkers, distant relatives, or anyone on your shopping list who you don't know super well. Or you can give them to the person who already has everything because you can never really have enough candles.
Give the Gift of Wellness
All of these ideas make great gifts on their own, or you can combine a few if you want to spend a bit more. Face masks and bath bombs go great together as do foam rollers and fitness classes. Regardless of your chosen gift, your loved ones will appreciate the gift of wellness.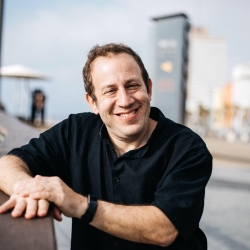 Latest posts by Jacob Maslow
(see all)
Images Courtesy of DepositPhotos