Couples Therapy and Marriage Counseling can help couples strengthen their relationships, resolve problems, and learn skills like communication, conflict resolution, and setting boundaries.
However, there's a lot of confusion about how Couples Therapy and Marriage Counseling work and the critical differences between them.
This article can help couples who seek therapy understand the two types of relationship therapy and decide which one can help them meet their needs and goals.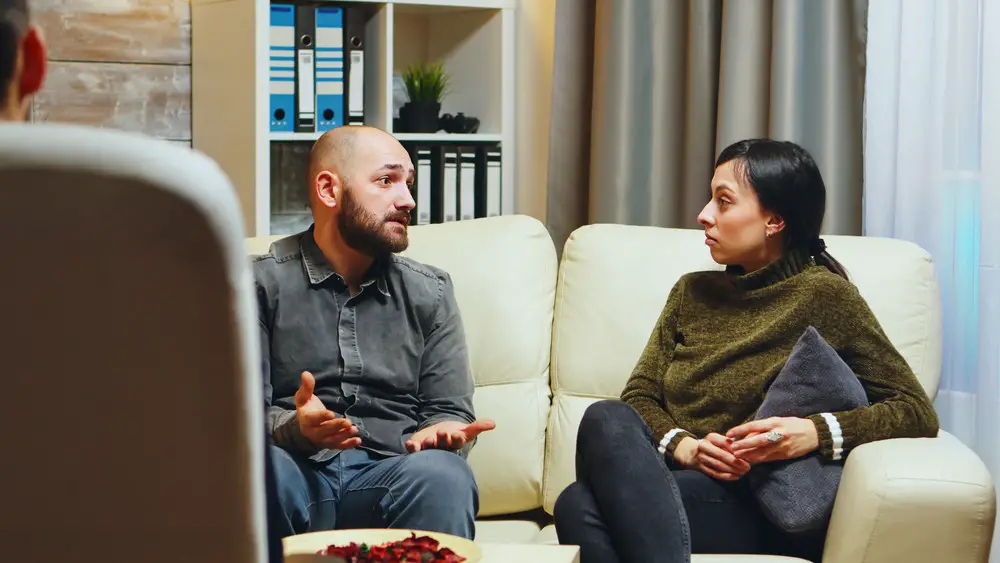 Couples Therapy vs Marriage Counseling – How We'll Compare Them
We'll compare the two forms of therapy across these factors. While there may be overlaps, you'll see the different ways they approach relationship issues and which one will suit your particular situation.  
Main focus
Problems addressed
Experience
Benefits
Duration
Cost
Main focus
Both marriage counseling and couples therapy aim to improve a relationship by teaching skills that improve communication, resolve conflicts, and build affection and intimacy. However, the main focus is different.
Marriage counseling
Marriage counseling is usually given to couples before the wedding. It can come in formal workshops with activities and reflection points or one-on-one counseling sessions.
Marriage counselors will focus on common problems couples face during these workshops or sessions. It may not be a problem you have but may encounter in the future. The goal is to prepare you for these challenges and give skills and tips proven to work.
Another focus of pre-marital counseling is to help couples decide whether they're ready to get married. Marriage counselors will explain the bigger commitment and help couples express their expectations or concerns.
Thus, marriage counseling helps couples give "the best start" and hopefully sets the foundation for a happy marriage.     
Couples Therapy
The focus of Couples Therapy is to help people resolve existing problems in the relationship and find the root cause. Often, the couple themselves set the goal of their treatment.
For example, if they always yell at each other, they may say: "We want to learn how to communicate better and manage anger and aggressive behavior."
During the therapy, the therapy may shift focus depending on any insights or personal issues that emerge.
How They Compare
Marriage counseling focuses on teaching general skills for coping with common relationship problems. It helps prepare couples for the realities of married life and deal with the challenges they will face after the honeymoon phase is over.
Couples Therapy helps couples deal with existing problems in the relationship. The treatment is more specific and gives practical solutions based on their needs. However, many clinics that provide this service will use the terms couples therapy and marriage counseling interchangeably, which can create confusion.
Problems addressed
Since Premarital Counseling is more general and tackles common general problems, it has a smaller scope than Couples Therapy.
Marriage Counseling
This will usually discuss issues like how to improve communication, healthy ways to manage conflict, and how to have quality time together and keep the passion alive. It may also tackle common marriage concerns, such as parenting, money management, and setting common goals.
Some Marriage Counseling will address more specific concerns, such as marriage after a divorce or compatibility issues. If formal marriage counseling workshops do not tackle these topics, couples can seek a marriage counselor and set up individual sessions.
Couples Therapy
Couples can seek counseling for any problem that is affecting their relationship. The most common are communication issues, conflict resolution, emotional distance, intimacy issues, sexual issues, affairs and infidelity, and issues related to money and parenting.
Couples counseling can also help couples analyze previous fights for patterns, revealing "the core issue." During the sessions, they may also realize that they have personal issues to work out, like generational trauma (i.e, patterns and family dynamics picked up from parents and other people in the family).
Some couples therapy focuses on specific relationship problems that involve other areas of psychology and requires additional training and certification in these areas. Examples include living with a partner recovering from substance abuse or overcoming trauma from domestic abuse.
Another thing to remember is that Couples Therapy services for all types of couples. This can include people dating or engaged, married couples with or without kids, couples in crisis, and on the brink of divorce.
Couples therapists can also offer family therapy for couples who realize they want to focus on parenting issues and family dynamics or build better relationships with their kids.
How They Compare
In analogy, marriage counseling is like going to the doctor for a general check-up and being given vitamin supplements. You may already have a healthy and happy relationship, but it helps you prepare for a healthier marriage and boost your "immunity" to possible problems.
Couples counseling is like going to the doctor because you already feel sick, i.e. you have a present-day relationship issue that needs to be addressed immediately. The couples therapist will help you diagnose the problem and then "prescribe" tips and tools that can help you heal the relationship.
Experience
Here is what to expect during the therapy sessions, such as the typical structure, what the therapist will say, and what they will ask you and your partner to do.
Marriage counseling
Most marriage counseling consists of either one long seminar that tackles different relationship topics in one go or a series of seminars where you tackle one or two topics at a time. This seminar can be given to a group or be a personal session with the engaged couple.
The marriage therapist will start with a talk and open the floor for questions if it is a group seminar. This can be followed by worksheets or activities and even "homework" or things you and your partner will discuss on your own.
If it is a personal session, the marriage therapist may start by getting to know you: how you met, your reasons for getting married, and your expectations for marriage and relationships. You may also be asked about your current challenges and where you need more advice.
Some premarital counseling will include personality tests to determine compatibility issues, and religion-based marriage counseling may include Bible-based advice.
Couples Therapy
Couples Therapy is always a one-on-one session with the therapist. Sometimes, you can go to a couple and talk to the therapist; other times, you may see the therapist alone.
The therapist will start by asking what you want to talk about or why you sought therapy. After that, he or she will ask questions to help you understand the problem, find unhealthy patterns, look for solutions, etc.
In this way, the therapist is like the guide — and kind of the referee if tension or anger builds up during the counseling sessions.
How They Compare
Marriage Counseling is broader and more general, and if it is in a workshop form, can be less personal. You won't have to open up that much, and if you talk about a particular problem, you won't have to reveal much about your history, emotions, etc.
Couples Therapy is very personal and tailored to your personal needs. However, you will have to be more emotionally vulnerable and open up not just to the therapist but to your partner.
Sessions can also bring up a lot of sensitive topics, and there may be tension and stress. However, the therapist is there to help you through it.
Benefits
Couples Therapy and Marriage Counseling can be incredibly beneficial to couples who want a stronger, healthier, and happy relationship.
Marriage counseling
You may have heard of the phrase, "Marriage is work." Even if a couple is madly in love, marriage brings on responsibilities and challenges that can put pressure and create conflict.
Here is how marriage counseling can help:
It teaches skills like better communication, conflict resolution, goal-setting, etc.
It helps couples articulate their goals and expectations about marriage
It shows couples the responsibilities they will face together parenting, managing money, etc.) and helps them see if they are ready for the commitment; if they are, it can help them prepare for it
It can help couples look at their compatibility and if their values and expectations are aligned
Couples Therapy
Couples' counseling can help resolve relationship problems before they escalate into divorce. While there is a stigma attached to "getting professional help", primarily if one of the partners associate therapy only with mental illness, counseling can provide many benefits over trying to figure things out on your own.
You can get objective advice from an impartial third party.
You have a safe space to talk about your feelings and problems — and know everything you say will not be judged and be kept confidential
Your therapist can help you see unhealthy patterns and find the deeper problems or issues that are causing "small fights"
You will be taught tools and practical solutions that you can use in your marriage and in other meaningful relationships
You will find out more about yourself and your partner
You and your partner reaffirm your commitment to your relationship — sometimes, even just the decision to get counseling together can already be very positive and healing
How They Compare
Marriage Counseling and Couple Therapy can help a couple; in this case, it's not about one being better than the other.
Marriage Counseling provides a framework with the benefits of preparing a couple for the responsibilities and challenges of marriage.
Couples Therapy provides support and practical tools for a couple in a crisis. Since the situation is already causing a lot of stress for them — and emotions are running high — a couples therapist can help provide a calm, safe and neutral space where they can resolve their differences.
A good couples therapist also has the training, skills, and experience to help couples "break through" even complicated issues and repeating problems.
Duration
It is difficult to define a specific duration for any type of relationship counseling since it can also vary for the programs' providers and the couples' needs. However, these estimates can help you get a general idea of how long it will take.
Marriage Counseling
Pre-marital marriage counseling programs can be as short as half a day to as extensive as multiple sessions taken over several weeks.
Couples may also decide to do one-on-one sessions with a licensed marriage counselor. If this is the case, you can set the duration and number of sessions according to your needs and budget.
Couples Counseling
Realistically, couples therapy is a long-term process. Your relationship problems did not develop overnight, nor can they be resolved in several sessions.
As a starting point, you and your partner can set a milestone, i.e. "We will see the counselor for three months or have 12 sessions with him or her." That can at least give you a working time frame to assess if it works well for you.
How They Compare
Marriage Counseling has a short and specific duration. Couples Counseling is long-term and often requires several months.
Cost
Remember that therapy costs depend on the therapist, where you live, and the platform. This is also a general estimate.
Marriage Counseling
One-on-one sessions with marriage counselors can range from $120 to $175 for a one-hour session. Many couples decide to do about three to five sessions.
Group marriage counseling (also called marriage workshops or marriage seminars) can cost about $250, depending on the provider, the number of participants in the class, the number of sessions, and the activities.
Some wedding packages can include marriage counseling with affiliated providers. For those seeking religion-based marriage counseling, many churches offer this for free or at a nominal rate. However, this may be led by a pastor, not a licensed marriage counselor.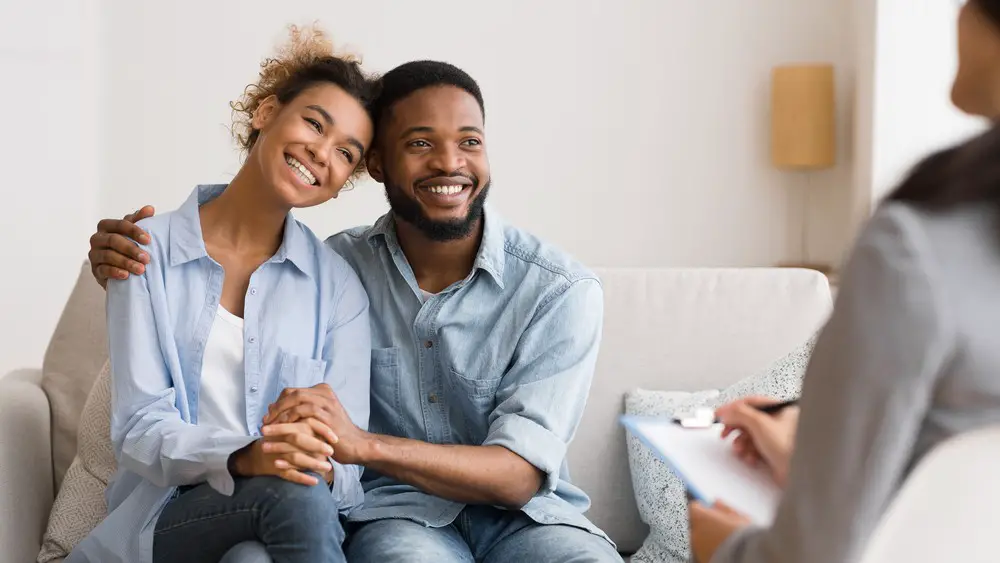 Couples Therapy
Couples Therapy is usually more expensive than marriage counseling. Costs depend on whether you are getting face-to-face sessions or online sessions.
Face-to-face counseling costs $70 to $200 per appointment, and online counseling costs $45 to $200. Most online providers offer subscription services, where you pay a package fee for a set number of monthly sessions.
Unfortunately, Couples Therapy is not usually covered by insurance because it is not classified as a medical or health issue.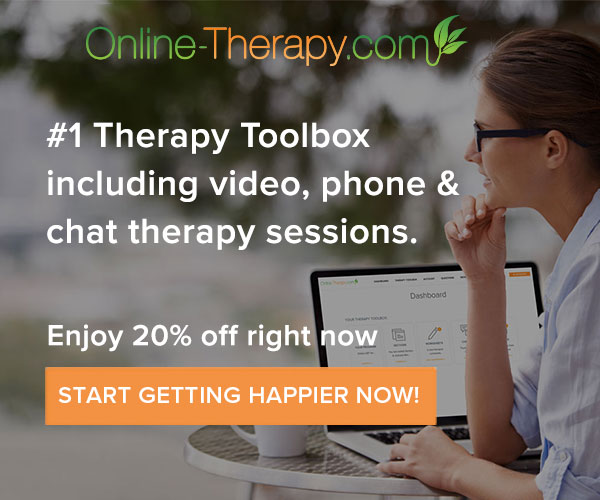 The Breakdown
| | | |
| --- | --- | --- |
| | Marriage Counseling | Couples Therapy |
| Main focus | Preparing an engaged couple for married life | Helping couples resolve any present day problems that are affecting their relationship |
| Problems addressed | Common marriage challenges like communication, conflict, quality time, parenting, money management | Specific problems, including those not included by Marriage Counseling: infidelity, intimacy issues, dealing with trauma, etc. |
| Experience | One-on-one sessions or workshops, with lectures and activities | One-on-one sessions as a couple or individual; more sharing and individualizedadvice |
| Benefits | Helps couples determine compatibility, understand commitment required, and prepare for challenges | Provides a safe place for sharing; counselors provide professional and objective advice, and can help referee conflict |
| Duration | Short-term | Long-term |
| Cost | $120 to $175 for one-on-one sessions, $250 for groups | $70 to $200 for face-to-face counseling; $70 to $200 for online counseling |
Final Thoughts
Marriage Counseling and Couples Therapy can provide helpful, professional advice for people who want to improve their relationships.
Marriage counseling prepares couples for marriage and gives them tools and tips for coping with the challenges they may meet.
However, not all marriage counseling workshops or seminars are led by a licensed therapist or counselor, so it's essential to ask the provider who is leading them.
Couples Therapy helps couples resolve present-day problems. It focuses on understanding the issue and looking for a solution. It is led by qualified, board-certified, and licensed therapists. Unlike short-term marriage counseling workshops or sessions, it can typically last for several months.
Marriage Counseling and Couples Therapy provide different services and can help couples at different stages of their relationship.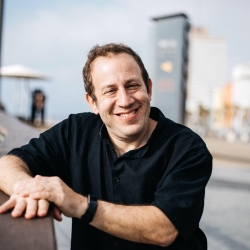 Latest posts by Jacob Maslow
(see all)
Images Courtesy of DepositPhotos
This site contains affiliate links to products. We will receive a commission for purchases made through these links.