It can be incredibly stressful if you find yourself facing a legal problem. It is often the last thing on your mind, yet attacking this issue head-on might be required. Handling stress during tough times can be a vital part of avoiding burnout or mental breakdown, but you also have to keep things in perspective and know when to seek help. Here are five ways to lower stress levels when faced with a legal problem!
1. Hire A Lawyer Who Can Adequately Handle Your Case
One of the best ways to manage stress is to hire a lawyer that you can trust. Hiring an inexperienced lawyer can make the process exponentially more stressful. When you need legal assistance, it's essential to know your options and research the lawyers you're considering trusting with your case. You can seek legal services who can review your case and provide the necessary recommendations to help you make the right decision. This will allow you to be more prepared and confident in your lawyer's ability to handle your case.
2. Accept That You Don't Have Complete Control Over The Situation
You have no choice in what brought you to this point, but you have a choice in how you deal with it going forward. Being able to accept the fact that there are some things you can't control will help lower the stress levels in your life. When you're dealing with a legal issue, this is especially true. You can't change the fact that you were in a car accident or were charged with a crime. All you can control is how your case will proceed afterward and how to react in the situations that arise.
3. Find A Legal Mentor
There are many people out there who are willing to help you with your legal issues. You may not know this person, but they could be a great source of support. A legal mentor can teach you how to handle certain situations in your case and avoid mistakes that could prove costly or embarrassing down the road. It doesn't have to be someone who's a lawyer, but it can be an expert on lawsuits or criminal charges, such as attorneys or defense counsel. They can help you learn about the law and how it affects your case.
4. Go Easy On Yourself
It's easy to get down on yourself when facing legal problems. This is normal, but it can lead to mistakes you may regret. Take a few moments each day to remind yourself everything will be alright. Try not to judge your situation by the outcome but by how you will handle the situation going forward. Know that you can turn your life around and that you aren't alone.
5. Be Proactive
Preparing yourself in advance for a legal issue is a good idea. This way, you won't have to use all of your mental energy to figure out what's been done wrong or how to handle the situation going forward. Try finding answers online and researching different options before committing to anything. This allows you to learn about the law, its processes, and how the court system operates before you rely on a lawyer.
Stressful situations often arise because of unexpected events or legal problems. There are ways to help manage anxiety and stress to get your life back on track sooner rather than later!  Consider these tips to stay focused and keep moving forward while facing legal trouble.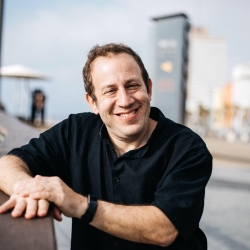 Latest posts by Jacob Maslow
(see all)